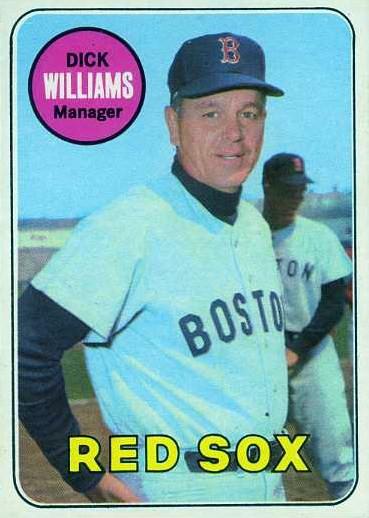 Dick Williams, who managed the Impossible Dream Red Sox in 1967 and led them to Game 7 of the World Series before losing to the Cardinals, died today at the age of 82.
In my opinion, he's the second best Red Sox manager in my lifetime. (You can take a wild guess as to who's number one.) Williams shook up many folks around Boston when he predicted the Red Sox team he was taking over in 1967, coming off many losing seasons, would "win more than we lose."
Was he ever right. The Sox went 92-70 and beat out Minnesota, Detroit and Chicago in one of the wildest finishes in AL history, and it was the birth of "Red Sox Nation" as we know it. He was Red Sox manager until he was fired late in the 1969 season.
Williams, who played for 14 years, was originally brought up as an outfielder with the Brooklyn Dodgers in 1951. But he achieved the Hall of Fame managing six clubs: Red Sox, A's (where he won 2 World Series), Angels, Expos, Padres (where he won the first San Diego pennant in 1984), and Mariners. He was elected to the Hall of Fame in 2008.
Godspeed Mr. Williams, and thanks for all you did to bring a great renaissance to Boston baseball in 1967.