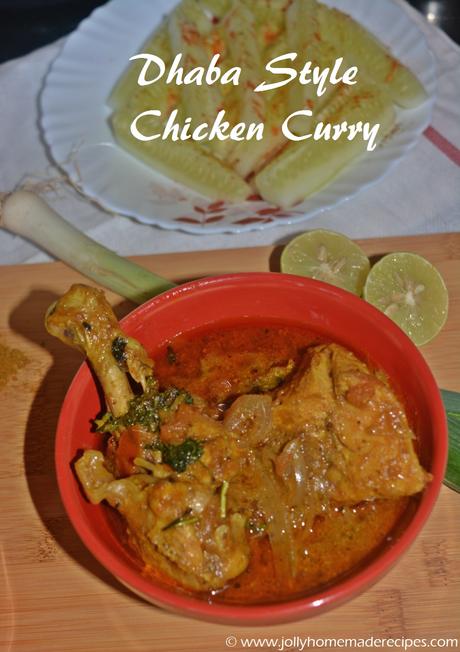 Dhaba Style Chicken Curry

with step by step photos recipe
- Very easy and simple recipe to follow. This chicken is delicious curry from northern India...flavored with aromatic spices in onion-tomato base thick gravy, that is mildly spicy and tastes great with Naan or Paratha or Rice. 
Dhaba pronounced as "Dha-bah" refers to roadside restaurants which are situated on highways and generally serve local cuisine.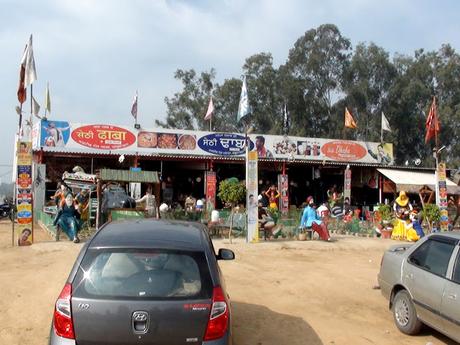 They are most commonly found next to petrol stations, and most are open 24 hours a day. The word dhaba has come to represent any restaurant that serves Punjabi food, especially the heavily spiced. 
I am from North India, before my marriage when we visit to our mama and massi place towards Punjab that time we enjoy the taste of authentic dhaba food..The journey between my hometown to Chandigarh, lots of dhaba will come.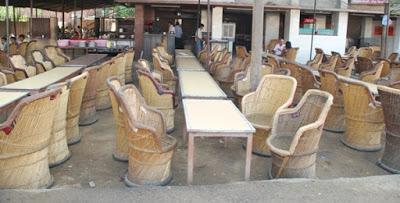 It has been a while since I had posted a Indian curry recipe in my blog. This is my style of dhaba style chicken curry with less spicy according to my family taste.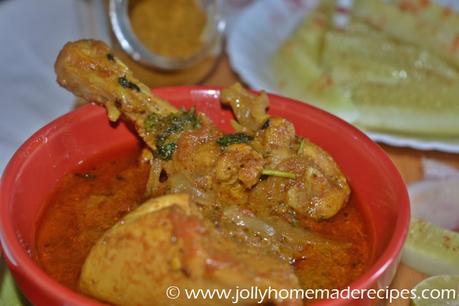 Also if you are looking for the thick gravy chicken curry types that you usually get in restaurants, give this one a try. I'm sure you will not be disappointed. 
It's a pretty basic and simple chicken curry, but the process gives it a whole different look and feel. Hope you also enjoy it :)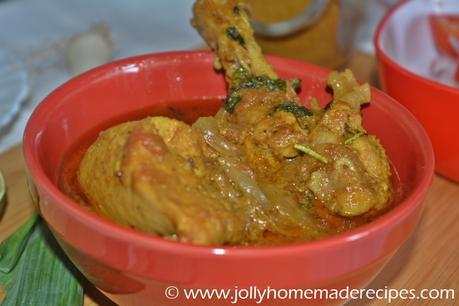 You can try end number of
 chicken curries
Murg Musallam 
Chicken Tikka Masala
Tangdi Kabab
Achari Murg
Tandoori Masala Powder
Let's start the process of dhaba style chicken curry with step by step method.
Ingredients :
1 kg chicken Skinless , cleaned and cut into medium sized pieces
For the marinade:
Curd / Dahi - 1/2 cup
Ginger Garlic paste - 2 tablespoons 
Red chili powder - 1/2 
tablespoon
Turmeric powder - 1/4 
tablespoon
Coriander powder- 1/2 tablespoon
Tandoori Masala powder - 1 
tablespoon
(optional, I used it in marinate the chicken only)
Salt to taste
For the Curry :
Chopped Medium sized Onion - 4 no (puree) + 1 small sized thinly sliced (for curry)
Chopped Medium sized Tomatoes - 4 no(puree)
Garlic cloves - 7-8 no 
Piece of Ginger - 1 and 1/2 inches
Green Chilies - 1 - 2(Adjust the spice as required)
Dry Spices :
Cumin Seeds/Jeera - 1 tablespoon
Bay leaves/ Tej Patta - 2
Cinnamon Stick/Dalchini - 1/2 inch
Cardamom pods/Elaichi - 4 no
Peppercorns / Kali mirch- 8 - 10 
Cloves /Laung - 4 - 5
Indian Masale for curry :
Turmeric Powder - 1/2 teaspoon
Red chili powder - 1 teaspoon (optional; adjust the spice as required)
Coriander Powder - 2 tablespoons
Garam masala powder - 1 teaspoon
Salt to taste
Coriander leaves for garnishing
Cucumber Sticks as a side salad with chicken curry
Peeled and sliced lengthwise Cucumber : 2 no medium sized
Sprinkle Black Salt to taste, Red chili powder and squeeze with lemon juice, toss it with light hands and Serve it with your chicken curry !!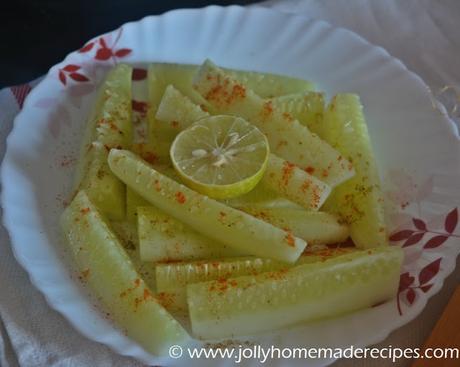 Preparation Method :
1. Marinate the chicken pieces with ginger garlic paste, curd and all spices mentioned above. Cover and set aside for 1 hour.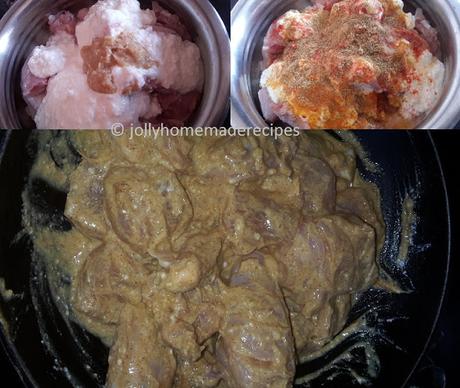 2. Grind onions, ginger, garlic and green chilies to a fine paste. Set aside.
3. Heat oil in a large heavy bottomed pan/kadai or pressure cooker. Add cumin seeds when it splutter add 1 medium sized sliced onions. Roughly pound all the whole spices (bay leaves, cinnamon, cardamom, peppercorns and cloves) and add to the oil. 
4. Once they start to splutter, add the onion paste. Cook the onion paste on a low flame, stirring occasionally, till it is reduced to a golden, brown paste and the oil starts to surface.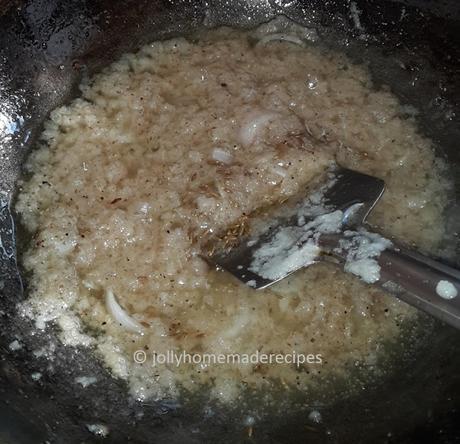 5. Add tomato puree, salt, turmeric powder, red chili powder (if using) and coriander powder. Cook this paste for few seconds till the oil leaves around.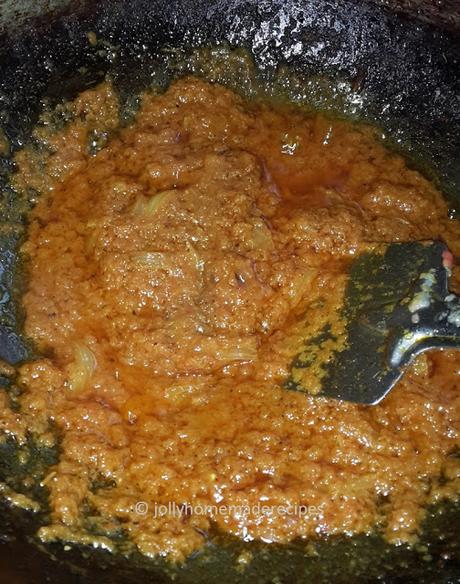 6. Add the chicken, garam masala and 1/2 cup of water and bring the curry to a boil, reduce the heat, cover with a lid and let it cook on medium heat for 20-25 minutes.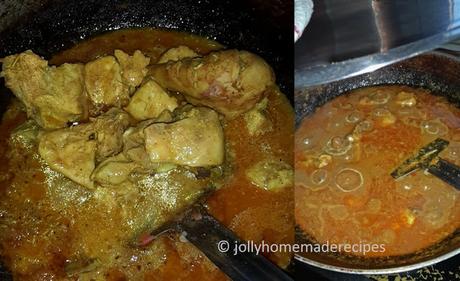 7. Uncover the pan, and cook for another 15-20 minutes till the water evaporates and the curry starts to thicken.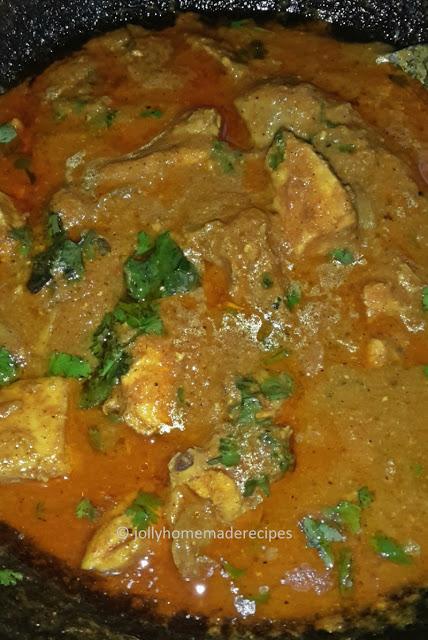 OR If You are using Pressure Cooker : All steps are same till step 5
6. At this stage, if you are using a pressure cooker, place the lid and pressure cook for 3 whistles. Switch off the flame and let the steam escape before opening the cooker.
7. Simmer for 5-10 mins on high flame, if required, to thicken the curry (chicken leaves a lot of water). I didn't need to do this.
8. Once the curry is ready, switch off the flame. Garnish with chopped coriander/cilantro leaves and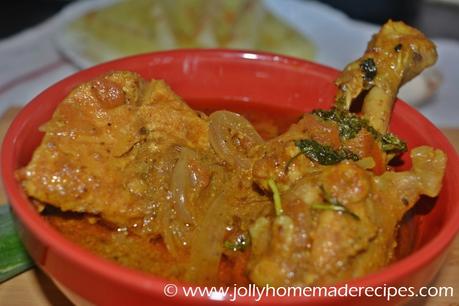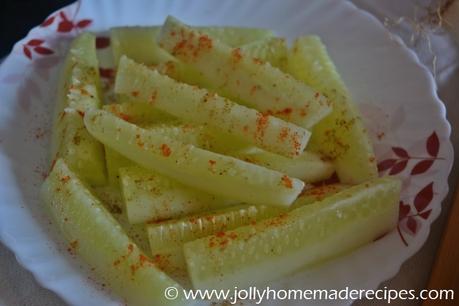 9. Serve with hot
naan
or roti or good going with boiled white rice.