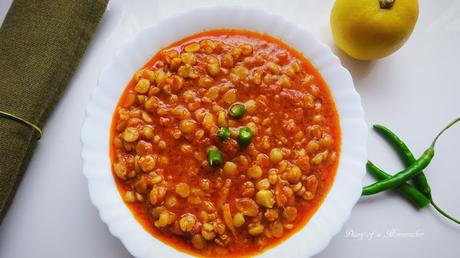 Ah! the cold winter evenings, and the short strolls around the neighbourhood. All these things relate to one memory which is dhaba dal, Yes! I became familiar with this dal because of the ultimate sniffing experience that I had while regularly strolling around the neighbourhood. It truly amazes me how food plays a key role in recalling our forgotten memories.
It was back in the late 80's and we had moved to our newly constructed house in a relatively new residential area of Islamabad. The sector faced the picturesque scenery of Margalla Hills. There were very few houses in our street and a couple of minutes walk just around the corner led to a dhaba. For those of you who don't know what a dhaba is? It actually is a road side food stall.
  Personally, I am a great fan of dhaba chai that I once had with my friend but the aroma of dal was very different, it was so tempting and inviting! There was no point in  in going to the dhaba to taste the dal because that practice was strictly prohibited in our house due to hygienic reasons.
I had to recreate the recipe in my own kitchen and after some research and trial and error, I was finally able to make a dal that smelled exactly like the dhaba dal which had been playing seductive tricks on my nose for a good part of my life.
The recipe for making dhaba dal is fairly simple. A handful of ingredients come into play to make a perfect dal, fit for a dhaba. I like to use canned tomatoes but you can use fresh if you like. This dal can be served with Butter Naan or rice.
One last thought that I want to share before commencing with the recipe is that it is a pity that some of  our traditions are disappearing or dying. I went to Islamabad to visit my mother and couldn't find a single dhaba. Dhabas are a part of our tradition which should not be forgotten.  However I find it quite interesting to see some restaurants named as dhaba even in the West.
Prep Time: 10 minutes☻   Cooking Time: 2-3hrs☻   Difficulty: Easy☻   Cuisine: Pakistan  
IngredientsQuantity
chana dal400g (soaked overnight)
urad dal2 tbsp (soaked overnight)
tomatoes2 medium
ginger, garlic (chopped)1 tsp each
red chili powder1 1/2 tsp
cumin powder1 tsp
coriander powder1 tsp
turmeric powder1 1/4 tsp
dried fenugreek leaves1 tsp
oil4 tbsp.
saltto taste
green chillies and fresh corianderto taste
Method:
For making the masala, heat oil add chopped garlic and ginger, fry until light golden brown in color.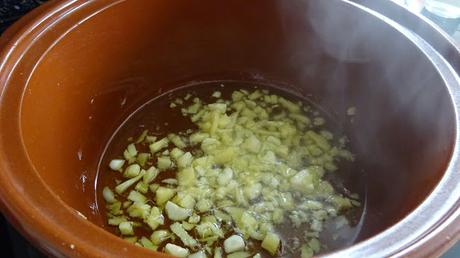 Add the chopped tomatoes and turmeric. Cook for a minute and add the cumin and coriander powder. Also add the methi leaves.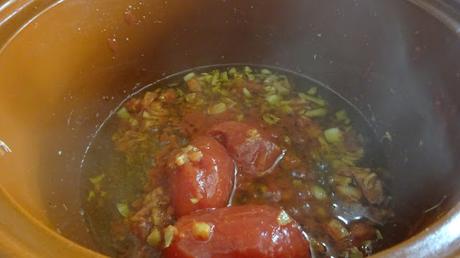 Now add about 1/4 cup water along with red chili powder.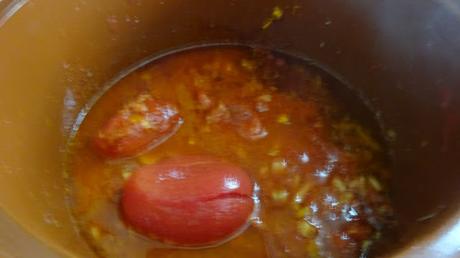 Cook covered until the water evaporates and oil comes on top.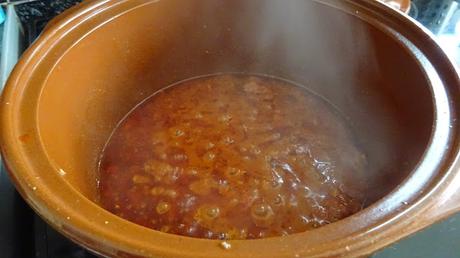 Add the soaked and washed dal. Add 4 cups of water and leave to cook on very low heat until dal is tender and attains a medium thick consistency.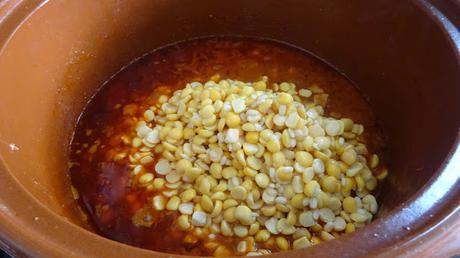 Now add 4 cups of water and leave to cook covered on very low heat until the chana and urad dal are tender and attains a medium thick consistency.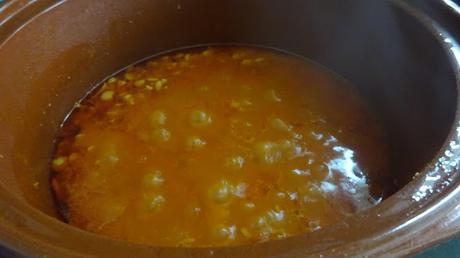 That's it easy dhaba dal is ready believe me this dish is bound to create a melody of rustic flavours in your mouth. Serve with boiled rice and a salad for a complete vegan meal.