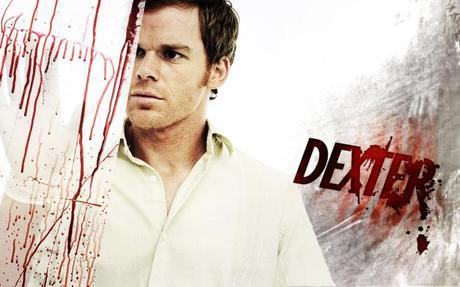 It is time to say farewell to one of our favorite serial killer, as CBS head Les Moonves referred to Dexter's eighth season as its last on a call to the investors. It's been a long time coming and I feel they've exhausted all stories to be told with the character, save for some unrealistic subplots that I've drawn up in my head (Dexter versus the Predator for one, which I feel is only unrealistic in a sense that they wouldn't be able to acquire the license to do it). 
Seriously though, it's been a long ride. While it was absolutely gripping for the first few seasons, it also got pretty silly in the later ones. However, the seventh season also made me remember why I like this show so much, even though it broke some of the formula it has built in the past (which was pretty awesome to see). But alas, all the secrets are out in the open and some of the characters have made choices that will forever shape them, which contributes to the credibility of the news that this show is finally ending. The step siblings have taken innocent lives for the purpose of saving themselves, which was a theme that Dexter tip toed around in previous seasons. But they were always saved from making those types of decisions thanks to outside factors taking care of their problems for them. Now that they've reached the point of no return, you can't really spin a redemption tale to keep the series going. However they end it, now is the time to do it while it's ripe for picking.
I guess all that's left to do for us now is to place bets: Will Dexter be caught? Will he be murdered by another murderer who murders those who murder murderers? Will Deb be murdered? Will Deb murder Dexter? Will Angel kill Dexter? Will Quinn kill Dexter? Will Dexter murder them before they get a chance to take him in? Will Hanna come back to murder Dexter for choosing Deb over her? Will the ghost of LaGuerta join forces with Doakes to take their revenge on Dexter? (that's another subplot I'll need to draw up in my head) 
Whatever the case, I imagine there will be some murders in the upcoming season.
Source: Deadline
Written by Daniel Lee
@zombee_f
@2cool4blog
Related Post:
Dexter Season 8 Plot Points Revealed