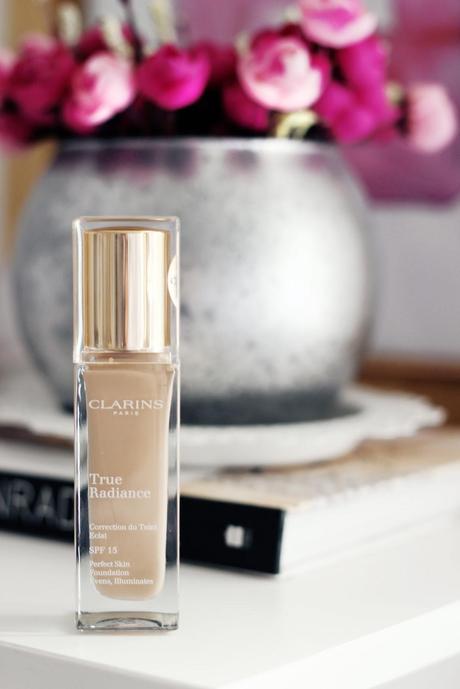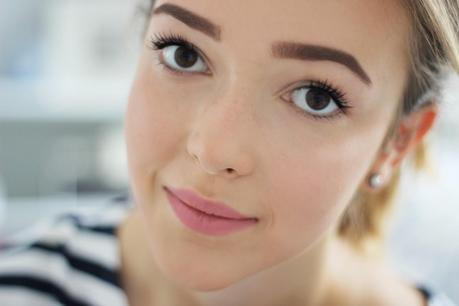 There's a new foundation that's worked its way into my current rotation recently, and I have to say that it's a little bit of a miracle worker. My heart was pledged to the Revlon Nearly Naked for a long time, a drugstore gem if you're ever in need of a bargainous but amazing foundation, but I think it may now have been surpassed - the only thing that's sad about this is my bank account. The Clarins True Radiance Foundation, a perfecting but light base, has become my go-to for everyday and I now don't know where I would be without it. 


Released in August, I haven't heard a whole lot about this yet in the blogosphere but I'm sure the buzz is imminent. With an excellent shade range, which is something that I really struggle with in the drugstore, despite having 'medium' skin - whatever that means - so I can only imagine how difficult it is if you are at a more extreme end of the spectrum. I opted for shade 110 Honey, which sits just paler than my currently tanned skin, meaning that it can hopefully get me through autumn and winter too - it's all about being economical with these pricey foundations. And off chance that it does get too tanned for me, it's easy enough for me to sheer out by buffing it in a little more, that it will hardly even matter at all. 
A lightweight and moisturising formula (it actually makes my skin feel better for wearing it rather than worse), this glides onto the skin like silk perfecting issues such as my ruddy cheeks, whilst still letting the natural texture and look shine through. The radiance it adds to my skin isn't overly noticeable - although in the light the light reflecting pigments do add a nice subtle highlight, but having somewhat oily skin anyway, this actually makes me more comfortable wearing it, as I don't feel that it is going to turn me into a grease ball by the end of the day! The science-y bit behind it is pretty cool too, with the anti-pollution action of Moringa seed plant extract to reveal natural luminosity and 24-hour hydration*: it infuses the epidermis with moisture to leave it glowing with vitality.To apply, I use a clean buffing brush to work it into the skin and then go in with a second layer wherever I need more coverage. On its own, it lasts a good 6 hours on me, and with powder it can get me through a whole school day - pretty good going I think, especially for something on the dewier end of the scale. 
The only problem? The price. It's no Revlon Nearly Naked, but in terms of other high end foundations, coming in at only £24 it's on the cheaper end, and something that I would definitely recommend to anyone willing to pay a little more. In this case, I really do think you get quality with it. 
That's my foundation of choice at the moment, what's yours?