If you're preparing to undergo a kitchen remodel, you're probably at least partially aware of the different layout options for your kitchen appliances. Often, the existing architectural features of the space-windows, doorways, columns, closets, and heating and cooling components- as well as the pre-existing wiring and plumbing will hint at a general layout. But you will likely still have some room to play, especially when you're determining where to position core elements like the fridge, oven, and dishwasher.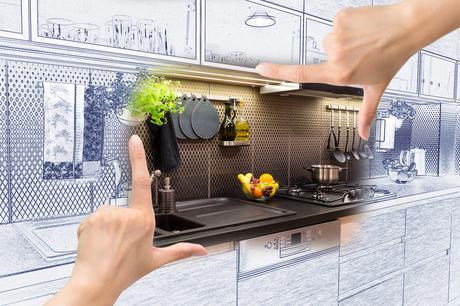 Consider the Work Triangle
Before you begin, you'll want to take the time to consider a few important factors, such as size, work zones, and walking space. Get to know the kitchen work triangle theory, which states that the kitchen's three main work areas-fridge, sink, and stove-should create a triangle that's more or less equilateral. This will help ensure that every area is well within reach of one another for efficient prepping and cooking. Here are some more tips, based on this theory:

Make the sink the center of the triangle, if possible. You want to be able to easily move dirty dishes from sink to dishwasher and boiling pots from stove to sink quickly and seamlessly.
Position the trash/recycling/compost drawer beneath your main working area and, ideally, under the drawer where you'll store cutting knives. This will allow you to easily toss all waste as you go, maintaining a clean prep space.
Consider space-saving appliances to help maximize floor, counter, and cabinet space. For example, ditch the countertop microwave for an over-the-range style or opt for a slimmer but deeper fridge.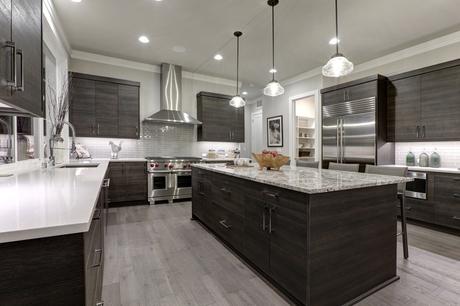 While there's no formula for how to lay out your kitchen, there are a few handy templates you can use to help you determine the best way to go. Some of the most common appliance layouts include:

The L Shape - The L-shaped kitchen is an excellent choice for any designer looking to nail the work triangle layout, as it provides plenty of right angles for your appliances. The triangle option will give you a range of options for keeping units close together, but it may come at the sacrifice of counter space. Adding an island or peninsula may be a good way to make up for lost prep space with the L-shaped kitchen.
The U Shape -Offering all the same right angle opportunity as the L-shaped kitchen with the added bonus of extra counter space, the U is a versatile option for those who do lots of cooking, baking, and entertaining, since it makes it possible to keep all appliances together in one zone. It also offers room for a few of those nice-to-have kitchen appliances, like the wine cooler or trash compactor, and can give you space for a bar if desired.
The Straight Layout - The perfect choice for the home built with a vast, open floor plan, the straight kitchen may not be quite as efficient as the others, but it sure can aid in creating a roomy feel. The primary issue with this layout is that it makes it harder to arrange appliances in a way that keeps them all within arm's reach at the same time.
The Galley Kitchen - Named as such because it resembles the compact galley kitchens on ships, the galley kitchen features two parallel counters running the lengths of the walls, creating a central zone to work. This ultra-efficient layout is a popular choice for small spaces because it optimizes every inch of open space, but it's not the best blueprint for families with more than one resident chef.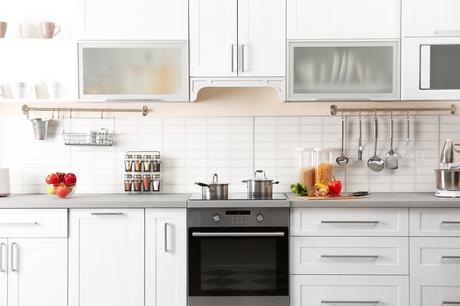 Talk to a Professional Designer
Unless you're designing your house from scratch, there's a good chance you probably already have a pre-existing layout to guide you. If you have some wiggle room to play with, it's probably well worth your while to consult with a professional designer for personalized advice. The truth is that no one knows kitchen feng shui quite like the pros, so a consultation may be in order. If you need personalized, expert advice on your appliance purchase, you can always reach out to the pros at Goedeker's along the way.