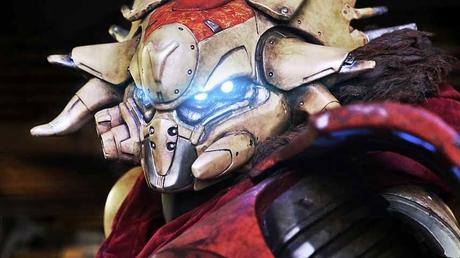 Destiny's latest update, 1.2.0, will arrive before the launch of the House of Wolves DLC on May 19, Bungie has confirmed.
The Bungie blog details the changes coming to Crucible.
The spawn locking issue currently affecting Iron Banner will be fixed.
Legendary items will be added to post-game reward tables for all Crucible activities.
Your first match in the daily featured Crucible activity will earn you a new reward package each day.
Reputation and Mark gains will double for each completed Crucible match.
Etheric Light has a chance of being included in Iron Banner reward packages for Rank 3 and Rank 5.
Three maps from The Dark Below DLC will be available to all Crucible players in select playlists (Pantheon, Skyshock and The Cauldron).
Source: Bungie.net