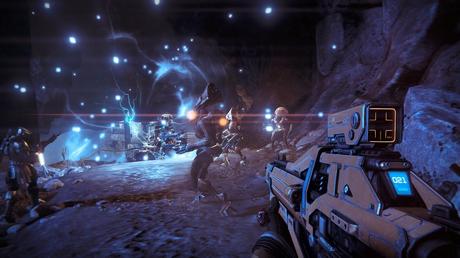 Destiny was a huge launch for Sony, with digital sales of Bungie's latest pushing the PlayStation Store to record highs during September.
Ahead of the release of the NPD's monthly report for September, Sony has revealed that the PS Store had its biggest calendar month ever in terms of revenue, thanks to the launch of Destiny.
"Destiny broke PlayStation Network sales records across several categories, taking the top spot for pre-orders, day one sales, and week one sales," Sony said.
"One month after the game's launch, engagement among PlayStation fans continues to soar, as Destiny is the most-played title on the PlayStation 4 system with 125 million hours of gameplay."
Passing on Activision's internal estimates, Sony said the PS4 is the most popular platform among Destiny players in terms of sell-through up to October 4.
Here are some more intriguing facts to gaze over:
Destiny is currently the most-played PS4 game, with total gameplay hours 5X higher than the second most-played title
Destiny is #1 across pre-order sales, day one sales, week one sales, and month one sales on PS Store
Social sharing is hugely popular among Destiny players, with 450,000 hours of live gameplay broadcasted via the PS4 system's SHARE functionality
New PlayStation Plus memberships increased 115 percent from the week prior to Destiny's launch
The limited-edition Destiny PS4 bundle helped drive PS4 hardware sales to its biggest month in 2014