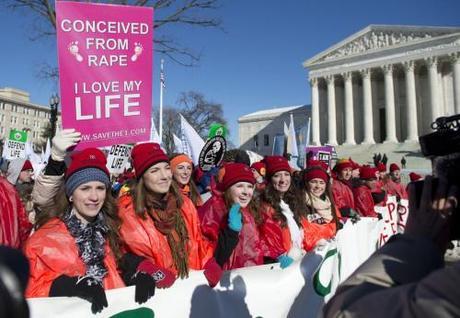 Yesterday, the temps went below freezing in Washington, D.C. With the stinging windchill, it felt like single digits.
But thousands came from across America and marched through slush and snow in the annual March For Life, for the right to life of the unborn.
All while their president, who had voted three times for infanticide by voting against the Born Alive Infants Protection Act and whose signature Obamacare forces Americans to subsidize abortion, sat in the White House.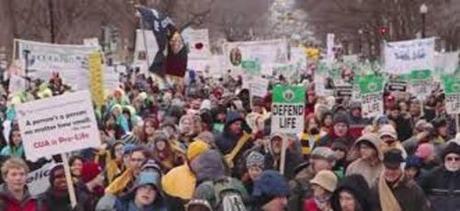 Meredith Somers reports for The Washington Times, Jan. 22, 2014, that the thousands of Americans included church congregations, youth groups, university students and men and women of the cloth. Texas flags fluttered in the air, while cheers from groups out of the Plains echoed across the Mall.