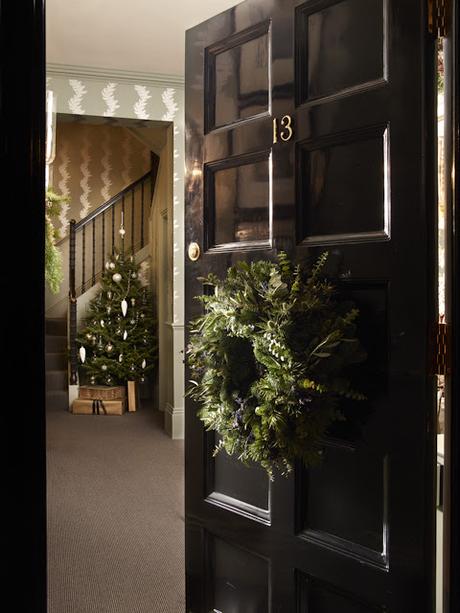 Ahhh the holiday's  ~ for many it is a time of stress and anxiety. For others, it's their time to shine!
Designers make everything look effortless.  IF I decorated for the holiday, which I do not, I know I would want to have themes each year and experiment with the whimsical and the wondrous.  It is a blessing and a curse each year when I day dream about what could be....
London based designer Hubert Zandberg decorates his clients homes in a more subdued way for the holiday.  Not one to follow cliches, he imbues his spaces with a touch of green and a touch of sparkle. I love when the look doesn't "hit you over the head"  but blends in and unfolds as you move through the house.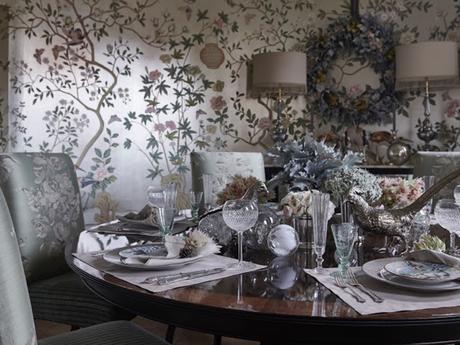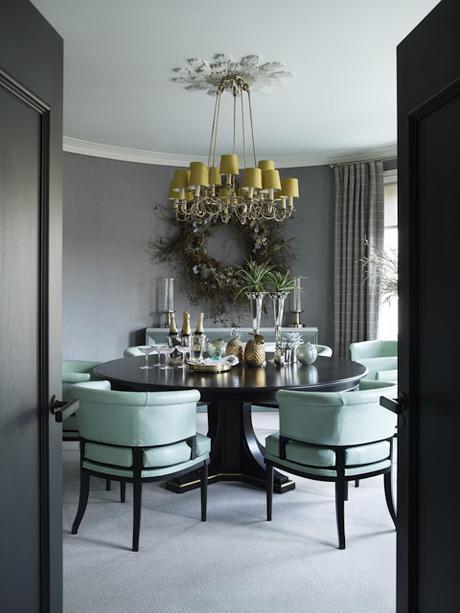 Scot Meacham Wood exclaim's, "more is more," but it feels oh so right!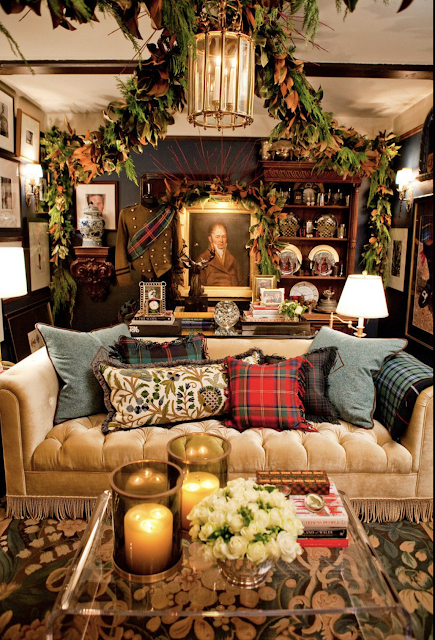 Known for her use of red, Alessandra Branca stays true to her signature color  through and through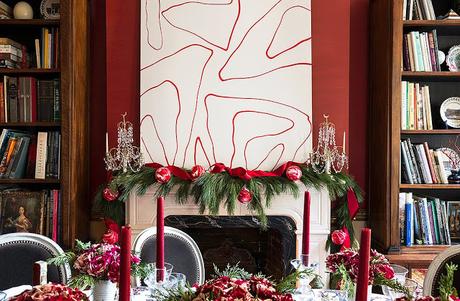 Ken Fulk's usual over the top aesthetic has taken a turn for the simplistic and I love it!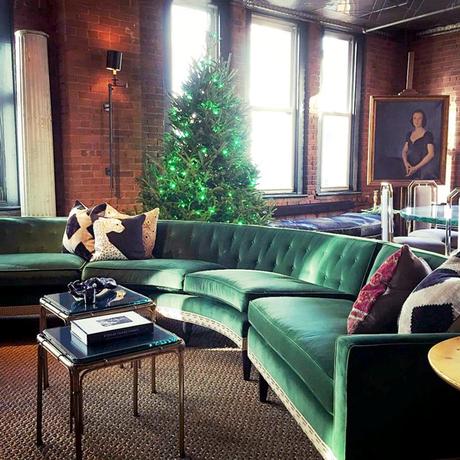 Oksana Lazarets shows us uncommon holiday decor woven into garlands looks outstanding , fruit and greens ~ perfect together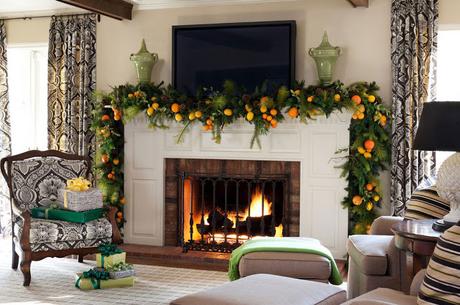 Charlotte Moss does too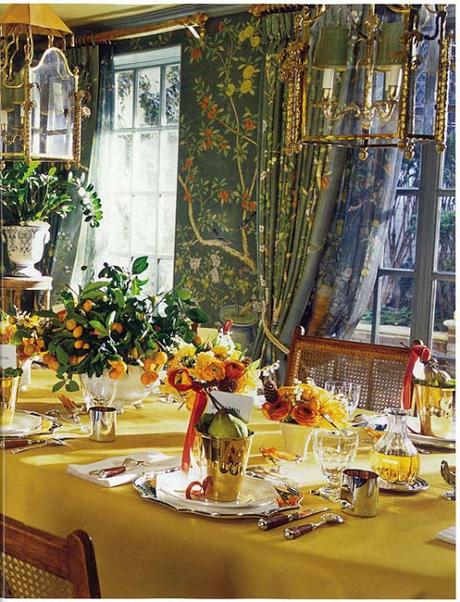 Baker Design group skillfully decorates around your interior ~ ideally the decor should match the interior in feel and color.   Keep sights, sounds and smell in mind too.  The details will get noticed.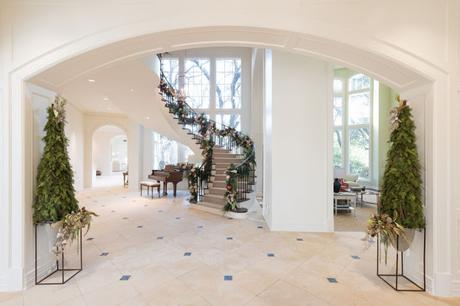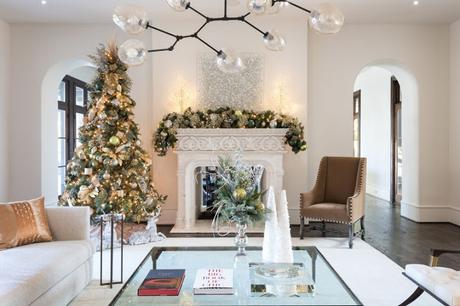 Lily Bunn knows how to have fun!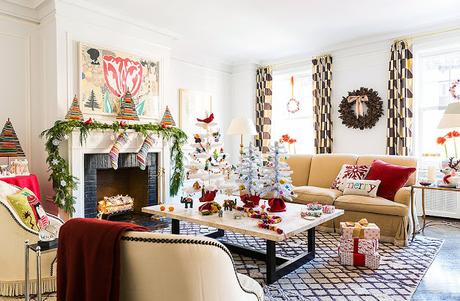 Francis Sultana, a gallerist and designer, creates a study in simplicity and playfulness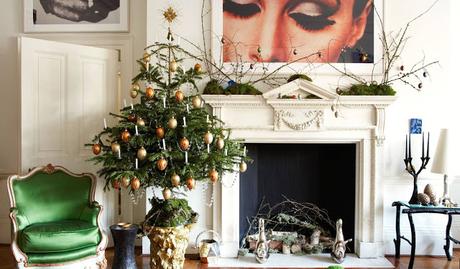 Kelly Wearstler is turning the holiday upside down!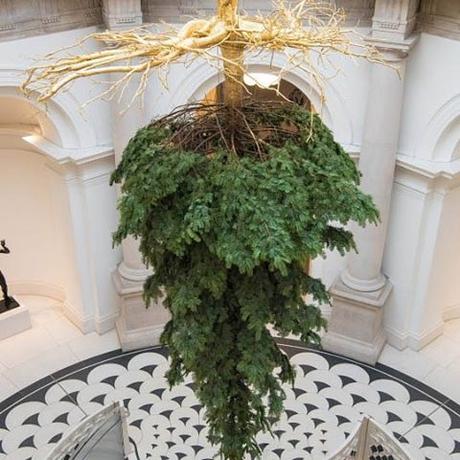 Clearly anything goes!
You are only limited by your imagination.
photos 1 thru 3 ~ Simon Upton