This is the first in a series of "Wear This Now" where we're going to talk about trends. And what better item to talk about than Fall boots!
Boots are so popular they practically have their own season, and now is the time to claim your pair. But, before we talk about the trend you should be wearing, let's talk about what you should avoid.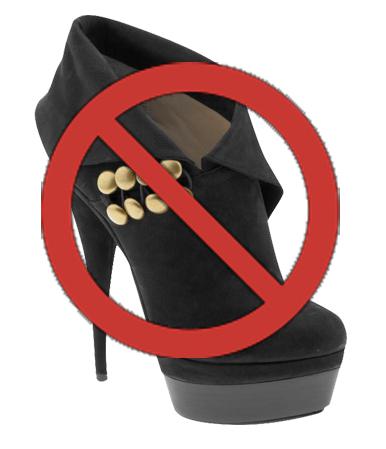 The mega platform, the 6-inch heel and the sheer impracticality of footwear like this is a trend you want to avoid. We're coming into
Winter
, for crying-out-loud! Can you imagine scurrying into a stone-clad entryway on a rainy evening wearing these without taking a tumble?
Plus, nothing will make you look like you belong on one of Bravo's many Real Housewives shows more than these styles. I know; they're still everywhere. But if you've been paying attention to trends for the last 2 years, you know this one is on a downward curve. And, if you're like me, you prefer to invest in styles which might take you through a few seasons – which this won't.
You want to be ahead of the trend, not hanging on until the bitter end. So, with that said, let's get a little more familiar with a trend you DO want in your shoe collection – the wedge boot.
Wedge boots are a style which are more wearer-friendly and modern – but also much more of a classic style which you can keep in your closet for longer. Below are several styles which will last through more than a few trend cycles and won't make you risk breaking your neck in Winter weather.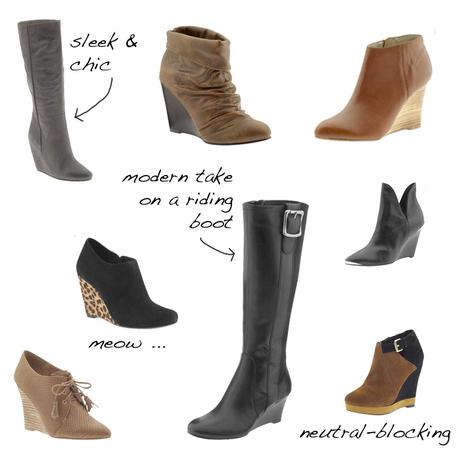 Wedge boots shopping credits:
Hive and Honey Giddeon, Hamilton Tahari, DV by Dolce Vita Kandy, Kelsi Dagger Kristi, Belle by Sigerson Morrison 6617, Vince Camuto Dolly, Adrienne Vittadini Sarah, Unlisted by Kenneth Cole Map It Out.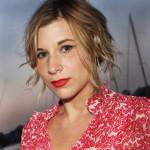 Nicole Longstreath is a wardrobe coach in Orange County, CA specializing in helping her clients build affordable and expressive wardrobes. She writes a daily blog on fashion and wardrobe-building, and loves combing her favorite thrift store whenever she gets the chance.