I've long outgrown Barbie (okay, just barely) and hot pink but I would definitely take a ride with her in this pink Fiat 500C.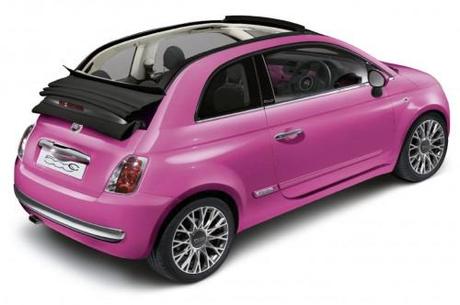 I don't think I've ever written about a car before.  I'm subjected to the topic all the time (hubs is a crazy car buff) but it's never really interested me much.  But when the Fiat released a few years ago I was instantly drawn to it's petite size and unique but not obnoxious body style (yeah, I'm referring to you Volkswagon Beetle).  This is my dream car too…only probably not in pink.  I'd rather have this one: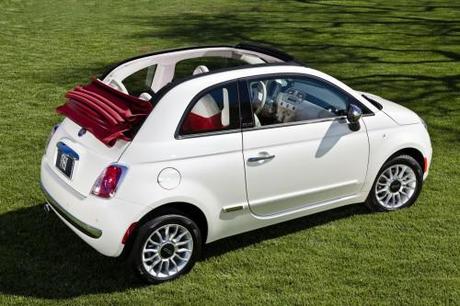 Classy, eh?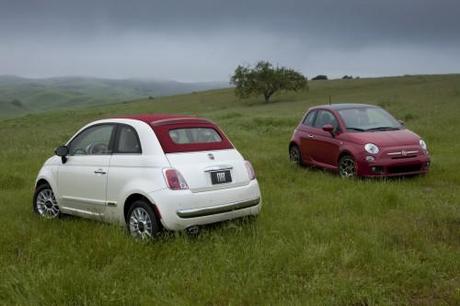 I would also like to drive it to wherever this is, in Europe, no doubt.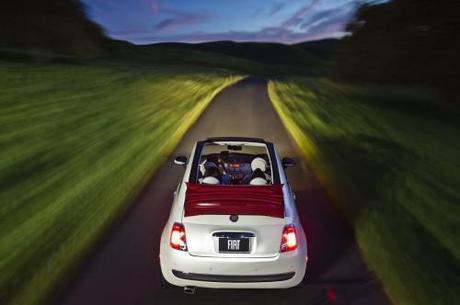 Great design is great design – whether interior, graphic, fashion or industrial.  Just look at this dashboard…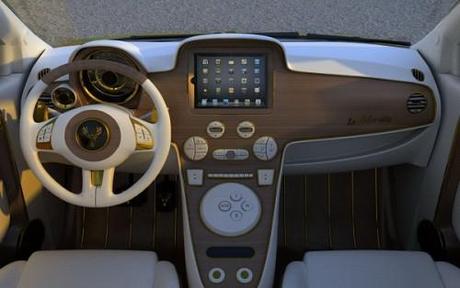 …and these adorable seats.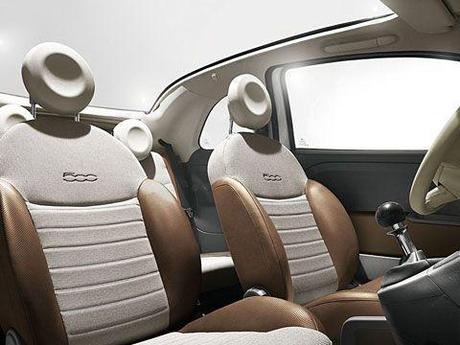 Yes please.
*images courtesy of http://www.autotribute.com, http://www.automobilemag.com, luanpa.net