Everywhere I look right now I see Halloween decor swallowing up beautiful homes and spitting out creepy and/or tacky ones.  I'm not a big fan of the cheap-o decorations found at the store, but I certainly do love the colors of Fall and the natural decor that gets delivered right to your doorstep (if you live under a tree anyway…).
Today's post is from guest writer Susi of Arcadian Lighting and her subject is one of my personal faves – how to gracefully  incorporate seasonal decor into your home.
5 simple ways to add fall color to interiors.
Step 1: Foliage inspired textiles.  Swapping out pillows with each seasons is the easiest (and cheapest) way to instantly change the palette of a room.  Area rugs can be switched out too and are a lot less expensive than they used to be.  This chocolate houndstooth rug can definitely be used year round but is classic autumn.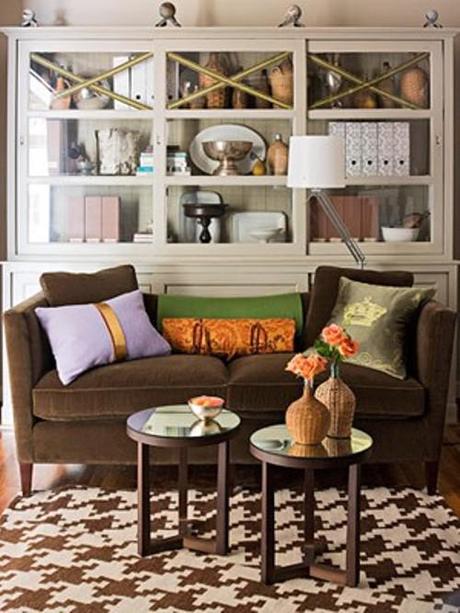 Step 2: Add a wreath.  A sophisticated fall palette of plum, brown and yellow found in this wreath would look great in a living room, hall or kitchen.  You can buy one or make your own.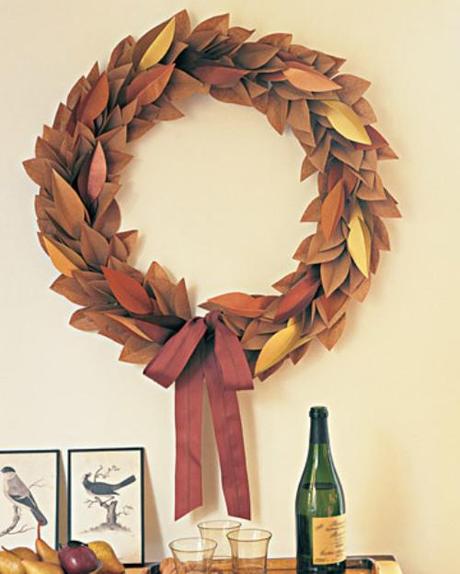 Step 3. Take cues from nature…literally. Create a collection of natural elements such as fall squash and pumpkins displayed in a non-working fireplace.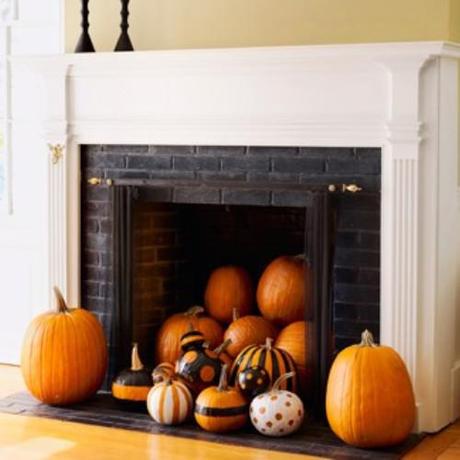 Or use acorns and nuts to surround white candles in varying sized hurricane shades.  Arrange them in groups for a romantic centerpiece or mantle decor.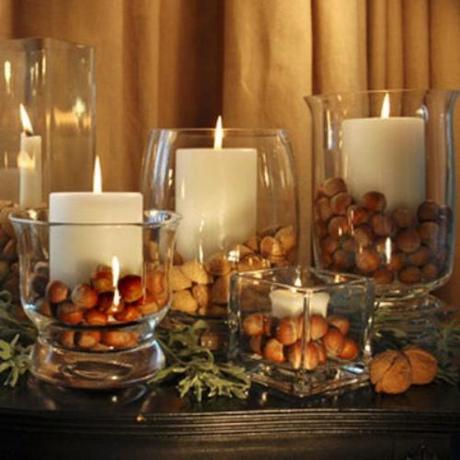 Step 4. Make the palette pop.  Rich brown leathers and russet reds paired with creams, harvest wheat, and camel bring autumn into this living room. The ottoman has a lovely fall color palette. As do the decorative elements on the mantle. Love the twisted metal branches that form the wall sconces.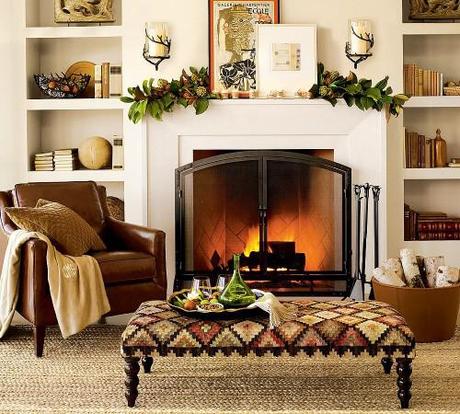 Step 5:  Do Subtle Holidays. Halloween's iconic orange and black DO have a place in your fall decor.  Bring in the colors using branches and flowers with black accessories, boxes and frames.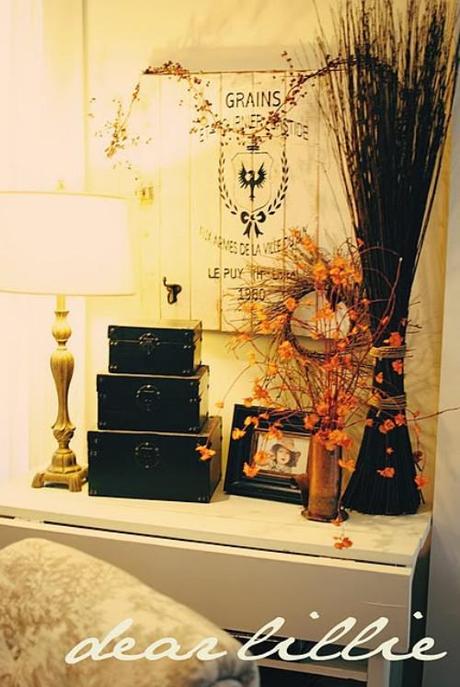 Or add fun accent furniture like this orange poof which resembles a pumpkin—so charming.  So are the black metal pendant lights hanging above the room.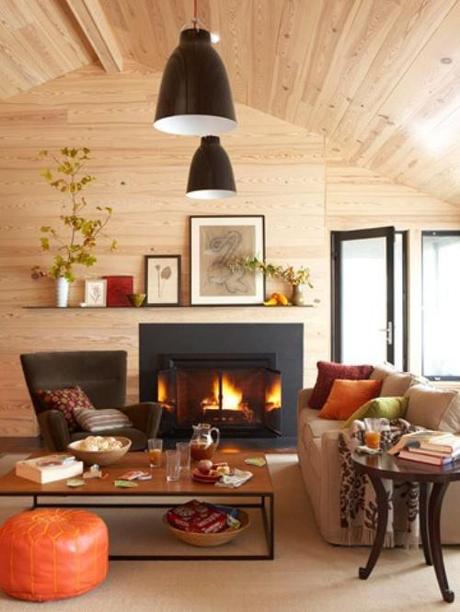 Thanks Susi!  I love some of these interiors, especially the one with the orange pouf!  Please check out Arcadian Lighting's website for lots of lighting fixture inspiration.