Yesterday I got the morning 'off' when I took my intern who is visiting from France to check out a new local design hotspot, the OC Mart Mix at SoCo in Costa Mesa.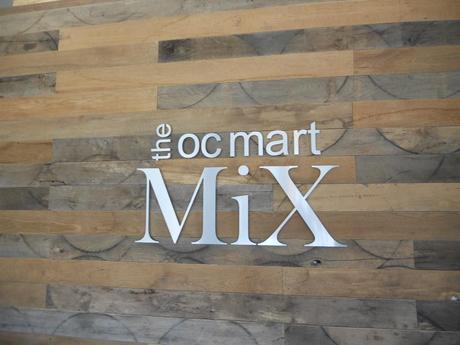 Technically this place has been around about a year, but officially it only opened 5 weeks ago.  I for one am really excited about the concept – it's a shopping collective unlike any soul-less strip mall or 'design center'  that we have 'round these parts.  I love the eco-vibe of the place, with funky native landscape and earth friendly building materials.  It's also home to several small businesses that offer vintage, handmade and/or repurposed goods, which as we know I'm all about.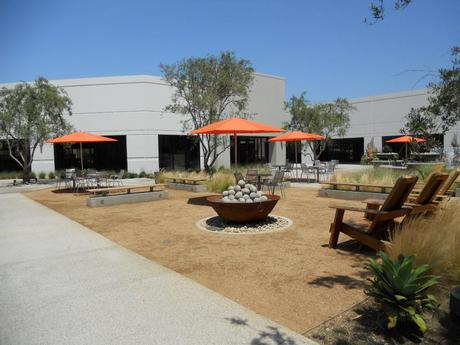 My favorite spot was Portola Coffee Lab, aptly named because all of its coffee and tea creations are brewed in what appear to be experimental equipment.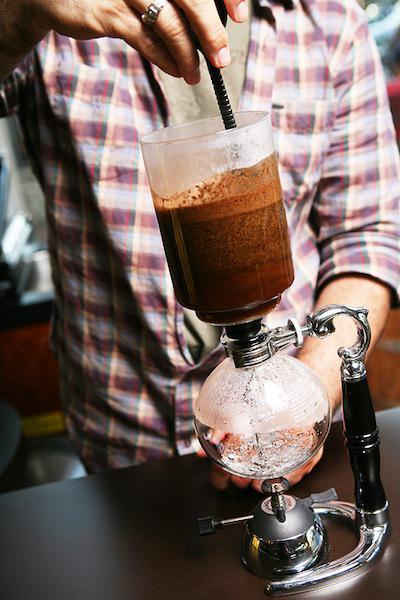 Photo by John Gilhooley for OC Weekly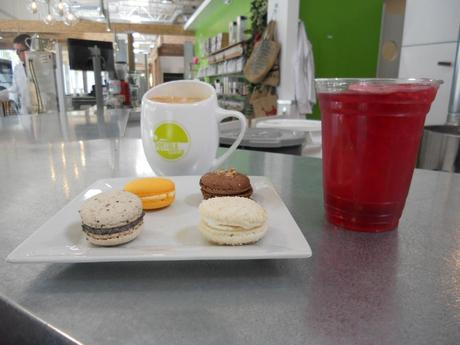 Other favorites: We Olive – a wine and olive bar where you can taste and purchase gorgeous bottles of the finest.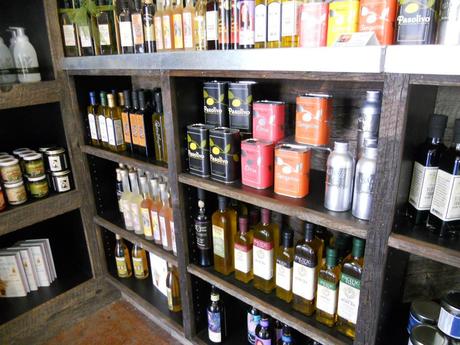 Macalistaire at 1850 – a cute boutique full of vintage accessories like leather clutches and these champagne sequined heels that were, in fact, in my size.  No pictures, I regret that.
Paper House – I go nuts over graphic paper and this place had my eyes bulging.  I fell in love with these bamboo lattice print notecards in cheery shades of yellow and turquoise.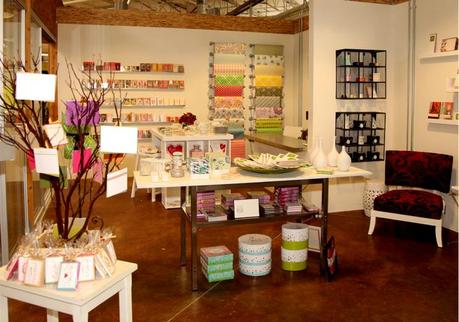 image from Paper House
And right next to Paper House, in a store I didn't catch the name of, this adorable pet bed made from a vintage suitcase.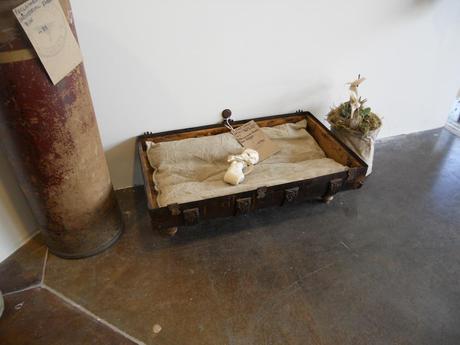 So here's my take: I think this place is really cute and I'm excited for its future.  At the moment the whole place is a little barren.  Most of the spaces are empty and there was a whole lot of noisy construction happening.  But in a few short weeks several more places are scheduled to open, including a Surfing Heritage Museum, and months from now I have no doubt that this place really will be 'it.'
I really admire all these business who have taken the jump to be the first to open here.  It's not easy, especially as a small business, to have the foresight of what may or may not work out well in the future.  If you're in the area I definitely recommend stopping by Portola and a quick jaunt around the Mix.   If you hit it at the right time of day  you can catch one of OC's several renowned food trucks.  Also check out the farmer's market each Saturday – at the moment it's a little scarce ( I went a couple months ago) but with our local support it too will blossom.