This past holiday season, I was lucky enough to travel to Philadelphia where I was treated to an afternoon at the Philadelphia Museum of Art. We had a great time looking at their collection of 16th-century weaponry and English paintings. But the exhibit I enjoyed the most was a temporary one featuring Dutch paintings.
From my last art class in college (more than 5 years ago), I remembered that Dutch paintings were filled with symbolism. These relics of the past were a form of social commentary, on everything from marriage to politics.
Usually, that symbolism was contrasting some form of weakness against strength. There was always a contrast; and the subjects were always so beautifully-painted that you couldn't help but be drawn closer for a better look. It was when you saw the details more closely that it all made sense.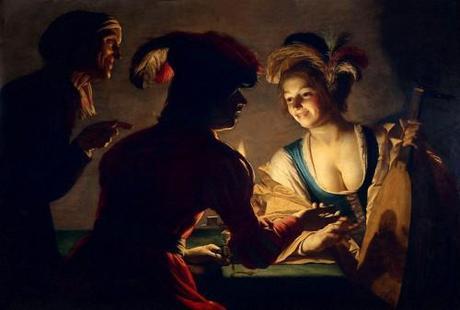 This painting by Gerrit van Honthorst is a brothel scene – but you probably, subconsciously sensed that it was the moment you saw it. Don't even ask what the lute (Renaissance guitar) symbolizes.
It's fleshy, sensual and perfect for outfit inspiration.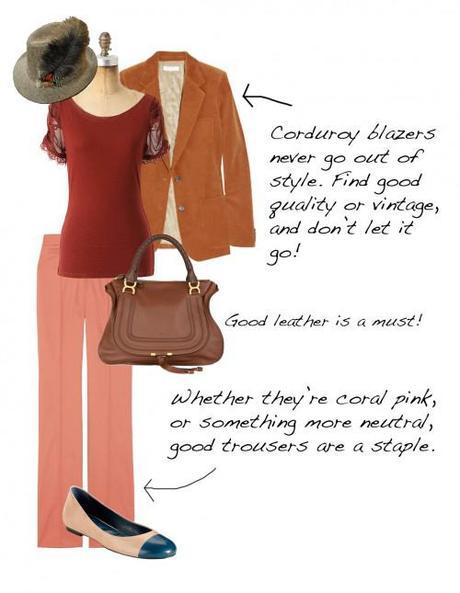 Shopping credits: trousers, top, hat, jacket, bag, shoes.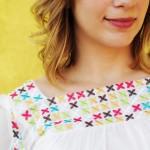 Did you like this inspirational fashion collage? Sign up for my weekly dose of wardrobe wisdom for exclusive content each week and receive a free copy of my thrift-shopping secrets eguide!
Nicole Longstreath is a wardrobe coach in Orange County, CA specializing in helping her clients build affordable and expressive wardrobes. She writes a daily blog on fashion and wardrobe-building and loves combing her favorite thrift store whenever she gets the chance.