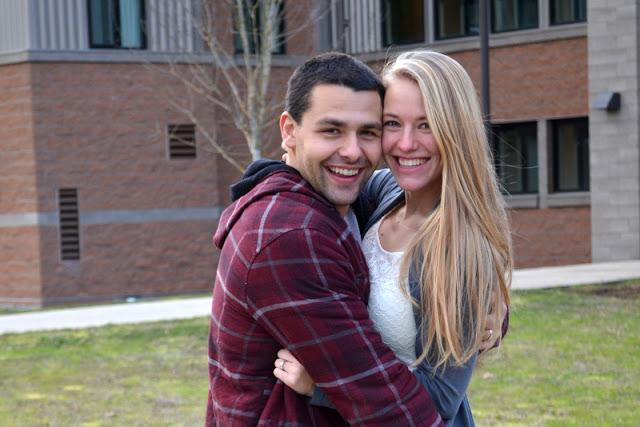 Hey, I'm Katie and I blog over at Mr. & Mrs. Foster. Like Samantha, I too am an Army wife! Right now I am going through my third deployment, such a drag I know. BUT there is one cool thing about deployments: Sending packages.
Sometimes coming up with ideas for packages can be difficult. So, I'm here to share some of my favorites that I have sent to my husband, Carl!
GRIZZWALD: A build-a-bear teddy with a voice box of me saying "I love and I miss you so much, muah!"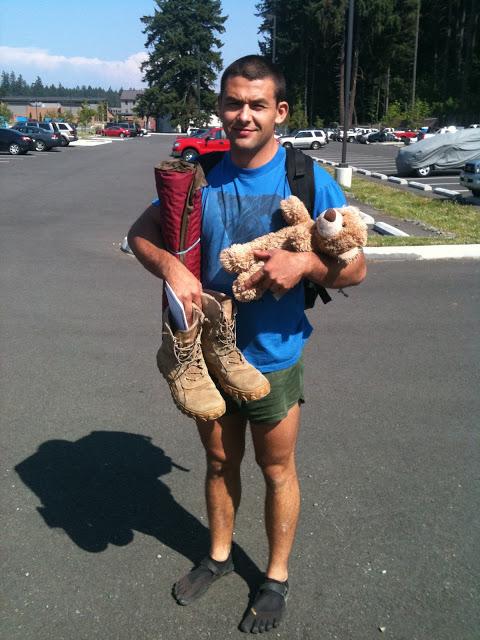 WIFE PILLOW: Last deployment my husband told me he didn't have a pillow and obviously I couldn't send him any ordinary pillow and so the wife pillow was created!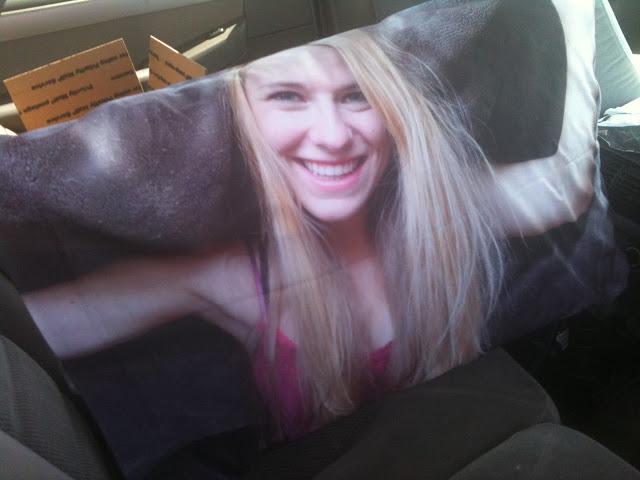 CAKE IN A JAR: Pretty self explanatory. Don't make fun of my ribbons, I'm not the most crafty, but I give myself an "A" for effort and an "A+" for deliciousness!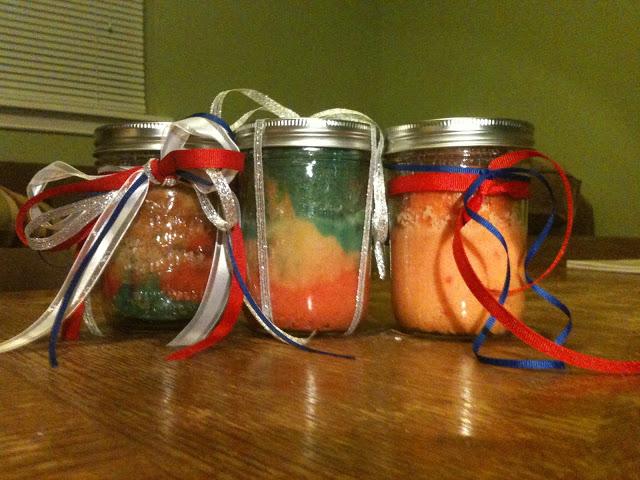 BOX FULL OF KISSES: Last deployment I asked my husband what he wanted and he responded with a "Box full of kisses." So, a box full of kisses he got. Five different kinds of Hershey's kisses to be exact!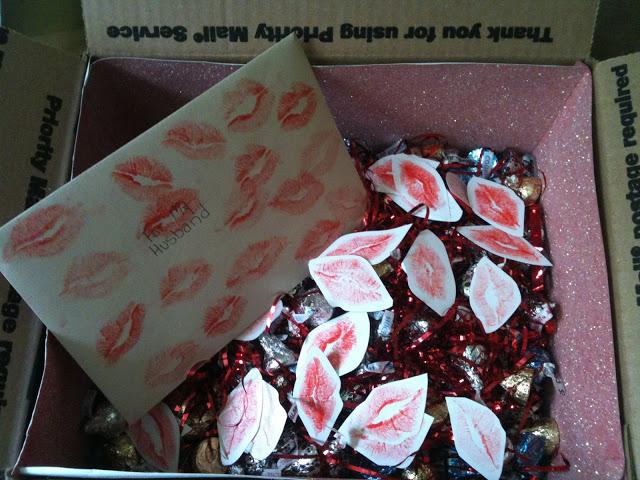 HUMOROUS VIDEO: I got tired of sending lovey-dovey things and decided I wanted to try and make him laugh. So I attempted and failed the cinnamon challenge all for my babe.
Katie Attempts the Cinnamon Challenge from Katie Foster on Vimeo.
CREATIVE PICTURES: Our family. Yes, dogs count as children in the Foster household.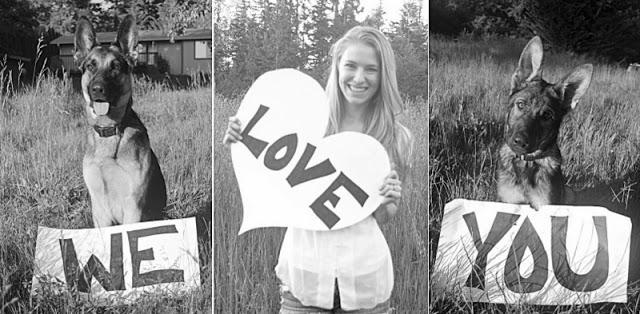 If you too are suffering through a deployment, in a long distance relationship, or have a deployment coming up in the future I hope some of my packages have helped get your creative juices flowing! Being apart from your significant other is never fun, but always try and make the best of it by showing your love in the most creative ways.
I hope you'll stop by Mr. & Mrs. Foster! I look forward to having you :)

"Check out this month's featured blog: They Call Me Mama"