Following up on last month's post about Washington DC's bike to work day, the Denver Regional Council of Governments (DRCoG) will sponsor their own event. Bike to Work Day 2011, will take place on June 22nd. Registration for the event is now open. A list of breakfast and break stations, as well as various other helpful links like a map, are available on the homepage (linked above).
As part of Bike to Work Day, there is a Business Challenge, which "measures how companies in each metro area county are performing against each other using an effort index." The index was developed specifically for the Bike to Work Day Business Challenge. In addition, the "overall regional winner will receive a customized bike rack from Peak Racks."
Prizes for Bike to Work Day include:Â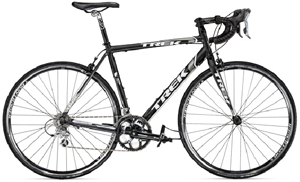 Courtesy of Comcast
Series 1.5 Trek Road bike *actual prize may vary depending on availability*
Courtesy of Westword
Two tickets for Def Leppard – Comfort Dental Amphitheatre
Courtesy of 9News
Two Rockies tickets
Courtesy of KYGO
$100 Gift Certificate for the Hotel Teatro, Downtown Denver
Courtesy of Colorado Athletic Club
6-month couple/dual membership
3-month couple/dual memberships
7-day trial visit passes
Courtesy of Total Traffic Network
Six Rockies tickets
DRCoG is also behind the interactive solar power map for residents in the greater Denver area. For more information on bike to work day, week, and month, in Denver and elsewhere, check out this previous post.
[Image source]