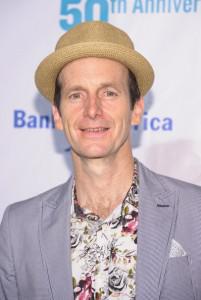 Denis O'Hare/Michael Loccisano, Getty Images
More baby news has emerged, this time from the Emmy red carpet! Denis O'Hare (Russell Edgington) who has been nominated for his work in the FX series American Horror Story this year is planning to adopt his foster son with husband Hugo Redwood.
O'Hare told E! Online on the red carpet that he and his husband are attempting to gain custody of their 17 month-old child whom they've had since he was 2 weeks old.
This news comes just two weeks after Anna Paquin (Sookie Stackhouse) and Stephen Moyer (Bill Compton) welcomed twins.
We here at True Blood Fan Source wish Denis and Hugo the best of luck and hope that everything works out for them!
Source: E! Online.com- "True Blood's Denis O'Hare and Husband Planning to Adopt"