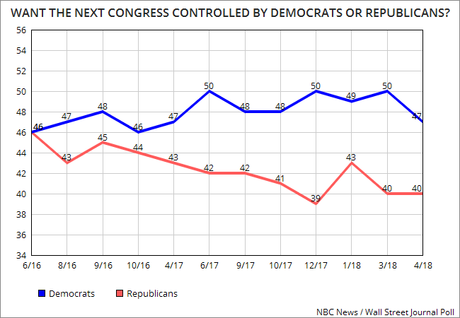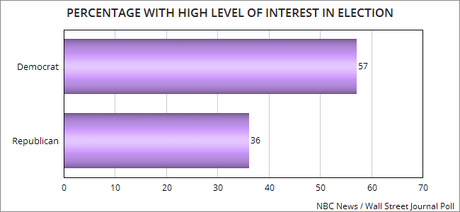 The charts above reflect the results of a NBC News / Wall Street Journal Poll -- done between April 8th and 11th of a national sample of 900 adults, with a margin of error of 3.3 points.
They show that Democrats still enjoy a 7 point advantage over Republicans in the coming election. But perhaps more important is the second chart. It shows Democrats are more enthusiastic about voting than Republicans are by a 21 point margin (57% to 36%).
That's just the opposite of what was true in 2010 (the last wave election), when 66% of Republicans were enthused and only 49% of Democrats.