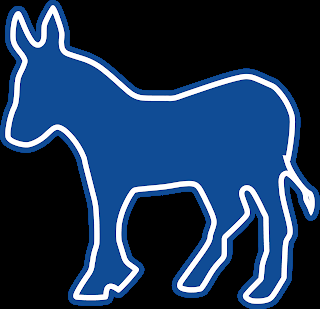 The Republicans are still denying that climate change exists, or that it is caused by human overuse and misuse of fossil fuels. They have made the choice that protecting the oil, gas, and coal companies is more important than providing a livable climate for our descendants.
Democrats are different. They know that we can save our environment and still provide profits for corporations.
Following is what the Democratic candidates for president have to say about climate change.


Joe Biden





"Vulnerable communities are disproportionately impacted by the climate emergency and pollution. The Biden Administration will take action against fossil fuel companies and other polluters who put profit over people and knowingly harm our environment and poison our communities' air, land, and water, or conceal information regarding potential environmental and health risks."




Elizabeth Warren





"Our response to the climate crisis must address the legacy of environmental racism and take these disparate experiences into account. That means prioritizing resources for frontline and disadvantaged communities — including tribes, low-income communities, and communities of color — that have been polluted and left behind by the fossil fuel economy."




Bernie Sanders





"We know that children, people with disabilities, the elderly, low-income families, and communities of color are most affected by [climate] impacts and are also the least capable of preparing for, and recovering from, impacts like these. We must ensure that the most vulnerable communities are provided with the resources they need to adequately prepare."




Cory Booker





"Cory's plan will: Make the most sweeping investment to advance environmental justice, because we can't move forward into a clean energy economy without righting the wrongs of decades of pollution and corporate greed in marginalized communities, and without an informed commitment to not repeating these wrongs."




Pete Buttigieg





"We need to provide communities at the front lines of climate change and other environmental disasters the tools to benefit from the transition into a clean economy. Black, Latinx, Indigenous and low-income communities are particularly harmed by extreme weather, like hurricanes and flooding, and are often less able to recover post-disaster."




Kamala Harris





"Systemic environmental, social, and economic injustice has disproportionately impacted indigenous peoples, communities of color, and low-income communities. We know that climate change is already exacerbating environmental challenges, increasing inequality, and putting these communities on the frontlines of yet another crisis. Their fight is our fight."




Julián Castro





"In my administration, we will invest in environmental justice and climate resilience with an emphasis on frontline communities, people who are at the forefront of combating climate change, and families who have borne the unequal burden of pollution. As we transition to a fairer and cleaner economy no one will be left behind."




Beto O'Rourke





"Together, we will invest in the communities that so often bear the brunt — both those on the front-lines of a changing climate and those disrupted by the forces of an economy in transition. Not only will those communities be the focus of our investment, they will also be the source of our inspiration and leadership." 




Amy Klobuchar





"Vulnerable communities are currently experiencing a disproportionate share of the effects of climate change. Senator Klobuchar is committed to leaving no one behind through investments in climate adaptation and support for frontline communities. She will also focus on fulfilling our responsibility to our communities and workers who have helped power this country."




Andrew Yang





"We need to come together to help those who are most affected by climate change in our country. As with most natural disasters, poor and minority communities are often hit the hardest. Let's help our people out and ensure that everyone is as safe as possible from the world we've created."




Tom Steyer





"Tom's Justice-Centered Climate Plan will provide clean air and water, honor the contributions and sacrifice of workers in fossil fuel industries, and prioritize justice for communities that have been treated as environmental dumping grounds for far too long. We will put people and communities before polluting corporations through a truly inclusive planning process."