File this post under the "Liberals are such nice, civil, tolerant, open-minded, pro-diversity" category.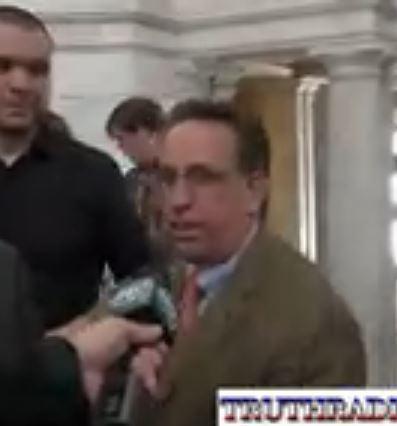 See the pic above?
See the short man with glasses in the tan colored jacket?
That's Rhode Island state senator Joshua Miller, and he's saying "Go fuck yourself" to Truth Radio Show host Dan Bidondi in response to Bidondi asking Miller a perfectly legitimate question about how gun control would take guns from the hands of criminals.
Bidondi wasn't rude.
And, in case Bidondi didn't get the message, Miller's bodyguard — the tall man in black — also said "Go fuck yourself," while the state senator laughs 'cause telling a citizen of the United States to do the anatomically impossible is just so funny.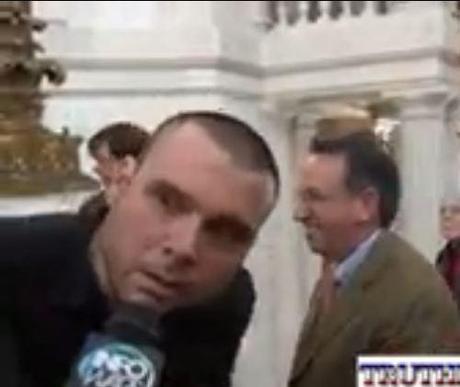 You can see for yourself by going to the 1:05 and 1:09 marks in the video below:
Bidondi was at the Rhode Island State House on March 18, 2014, for a hearing on several anti-Second Amendment gun-control bills.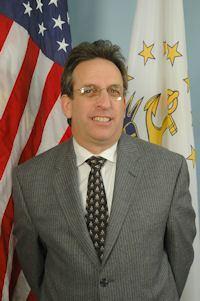 60-year-old
Joshua Miller
is a Democrat and a senator in Rhode Island's state legislature representing the District 28, Cranston, Warwick. Elected to the State Senate on November 7, 2006, Miller is the Chair of the Senate Committee on Health & Human Services.
Here's his contact info:
Phone: (401) 276-5561
Email: [email protected]
H/t Conservative Action Alerts
~Eowyn