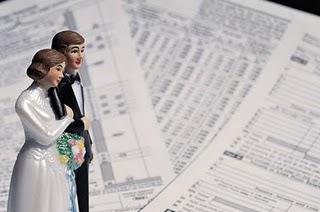 The funeral of Elizabeth Taylor took place yesterday. For many years she entertained on screen with her amazing talent and good looks and then subsequently devoted herself to various needy causes. However she will also be remembered for her marriages (8 in total) and divorces of which there were 7. Definitely the kind of client her divorce lawyer must have loved.
In the same week we finally saw the form that will replace the current divorce petition on April 6th. As could only have been expected it has become a perfunctory tick box affair, although, and much to the alarm of many clients, one still has to pray that the marriage be dissolved. Comments received over the years have included:
Well I suppose if I got married in Church it's only right that I pray for a divorce;
Is this right, surely it's wrong to pray for something for yourself?
I thought God didn't believe in divorce; will He really give her one?
Reducing our humble petition to something more reminiscent of a passport application, is, of course, intended to start the whole process in a somewhat easier fashion. If clients find the same thing, who knows I might even find a divorce doyen of my own to act for here in Darlington. In the meantime, I guess I'd better practise ticking some boxes myself; we all have a census form to complete tomorrow.