New to little Indiana? Subscribe for free to my RSS feed. Thanks for stopping by!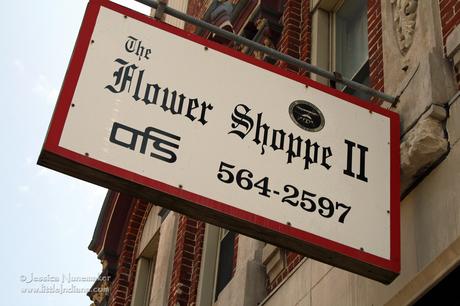 Delphi, Indiana: The Flower Shop II
Delphi, Indiana
Plants and potted flowers line the spacious windows–and give you a clue as to what lies inside!
The Flower Shoppe 2 in Delphi, Indiana
It may not be common knowledge, but in my own home? Plants and flowers don't do so well.
If they can't tell me what they need–they probably won't get it!
But the people at The Flower Shoppe 2 were so knowledgeable, they pointed me in the right direction. You know, towards the hardier plants.
Indiana Florist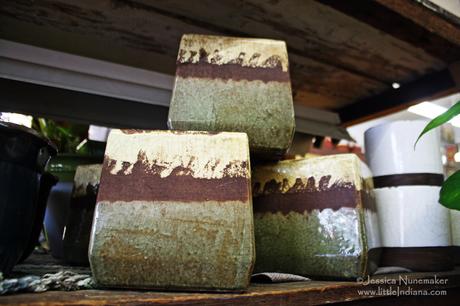 Delphi, Indiana: The Flower Shop Plant Containers and Pots
Too bad I forgot to go back, pay for, and pick up my perfect plant! Don't you just hate when that happens?
The big, beautiful purple and green plant, the Wandering Jew, in the window? Yeah, that should be in my home as we speak. Looks like I need to make a return trip to this fun Indiana town!
More than just plants and flowers, The Flower Shoppe 2 also has pretty things to put them in! Gardening containers and pots in all shades of the rainbow!
Talk about selection–there's even a whole area of garden decor in this Carroll County green spot.
Location, Location, Location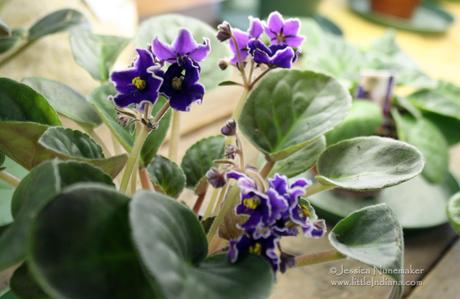 Delphi, Indiana: The Flower Shop Shy Violets
So my thumb may be less than green. But that's okay when you've got folks in the know.
When you need to pop in for a gift, there are more than plants and fresh or potted flowers. Stuffed animals, handbags, and more, you can get all your gifts here and be done!
Just don't forget to look up before you leave–The Flower Shoppe is in an amazing building. Get a load of those detailed pillars and the fabulous tin ceiling! Awesome.
Find The Flower Shoppe II images and other pictures in Indiana on my Flickr photostream.
The Flower Shoppe II
102 East Main Street
Delphi, Indiana 46923
765.564.2597

View Larger Map
little Indiana: Where to Stay, Play, and Eat in Small Towns in Indiana. Discovering Indiana's best small towns! Now get little Indiana on your Kindle.
Targeted. Relevant. Affordable! little Indiana advertising.