New to little Indiana? Subscribe for free to my RSS feed. Thanks for stopping by!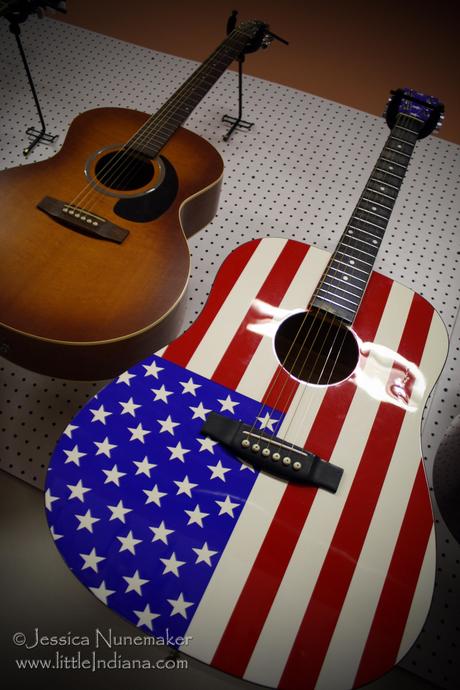 Delphi, Indiana: Delphi Music Center
Delphi, Indiana
Step in and you'll be greeted with guitars, guitars, and many other musical instruments (you thought I was going to say guitars, didn't you!). Used and new–it's a music lover's dream come true.
Delphi, Indiana Music Center
A whole wall is devoted guitars of all kinds! I could see hubs get that  gleam in his eye–even though the only song the man can play is Ironman. Over and over and over again.
I've been informed that they carry Reverend and Tradition Guitars–and that they are both hard to find but really good.
Since I don't actually know anything about guitars, I have to go on looks alone. Patriotic? Check. Flashy red? Check. Pink Ukelele? Also check.
If you aren't interested in lessons or purchasing a musical instrument, you should know that the weekend holds jam sessions!
Delphi Music Center Rocks on The Weekend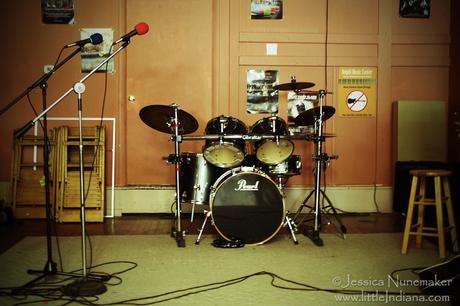 Delphi, Indiana: Delphi Music Center Rocks
Different local bands, area bands, and sometimes even someone a bit more well-known acts take the stage at the Delphi Music Center. Everyone has a great time and the coffee flows.
Yes, Delphi Music Center also has a coffee bar. You will never guess what I saw on the coffee bar menu–baked goods from Flour Mill Bakery in Rossville! Now that's just awesome.
The performing space isn't huge but the list of folks who want to get in and play is never-ending. If you are interested in performing in Delphi, make sure to call and get on the list!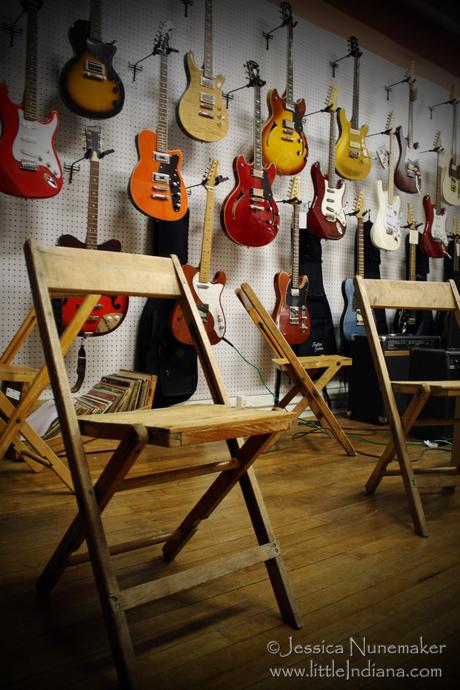 Delphi Music Center in Delphi, Indiana
Indiana Music Lessons

Do you need a musical instrument or just the lessons for how to play the one you have had sitting in your closet collecting dust for the last 15 years? They can certainly help you out.
Even kids of all ages can get involved and develop their musical ability. After-school or as part of a homeschool curriculum, any kid can benefit from music instruction–or at least figure out where their talent lies.
Even hubs could learn to play something other than IronMan. I could handle that!
Go There
With small town prices, if you need an instrument or musical accessory in the Delphi area, make the Delphi Music Center your go-to destination.
See Delphi Music Center images and other pictures in Indiana on my Flickr photostream.
Delphi Music Center
106 W. Main St.
Delphi, Indiana 46923
765.564.6930
Tuesday – Friday: 10:00 AM – 6:00 PM
Saturday: 10:00 AM – 3:00 PM

View Larger Map
little Indiana: Where to Stay, Play, and Eat in Small Towns in Indiana. Discovering Indiana's best small towns! Now get little Indiana on your Kindle.
Targeted. Relevant. Affordable! little Indiana advertising.