New to little Indiana? Subscribe for free to my RSS feed. Thanks for stopping by!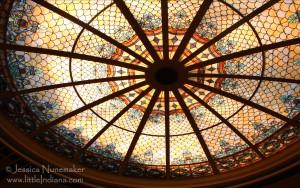 Carroll County Courthouse in Delphi, Indiana
Delphi, Indiana knows it is one of my favorite towns in which to toodle around.
All those shops, all those places to eat, and that awesome canal area–well, Delphi has one more item on the list that you need to check out: The Carroll County Courthouse!
Carroll County Courthouse in Delphi, Indiana
This is a beautiful work of art.
On the outside, the Carroll County Courthouse is eye-catching. There's a few monuments and memorials around the grounds in downtown Delphi.
Even with all that Indiana history kind of stuff outside, it's not until you get to the inside that you'll really be wowed!
Carroll County Courthouse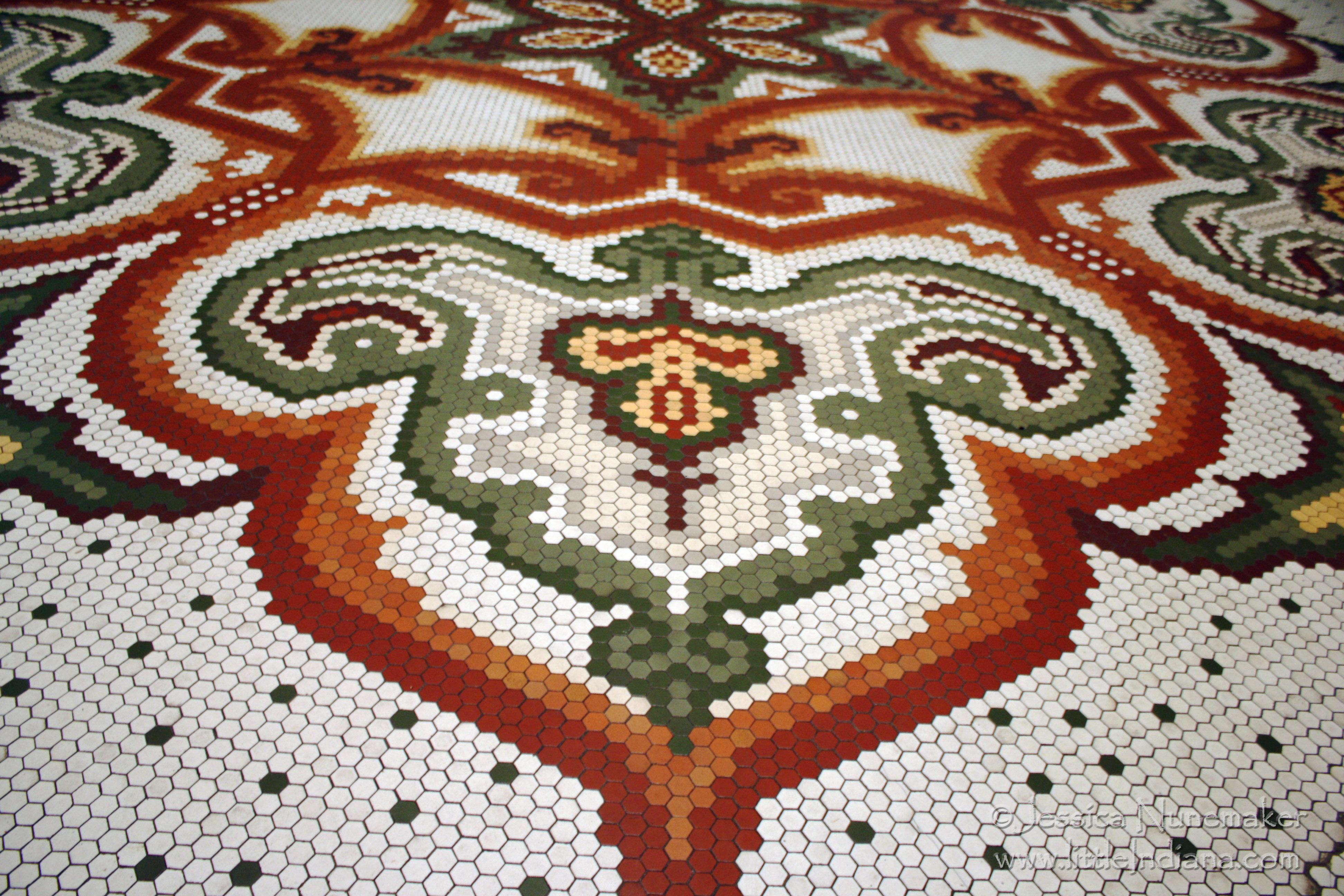 Carroll County Courthouse Flooring in Delphi, Indiana
This courthouse may look slightly familiar to you, if you've been to Spencer County.
The Carroll County Courthouse was build by the same guy who build the Spencer County Courthouse, in Rockport, Indiana: Elmer Dunlapp from Indianapolis.
This guy had an eye for detail. They both share an amazing feature: a stained glass dome! It is as amazing as it sounds.
Planning Ahead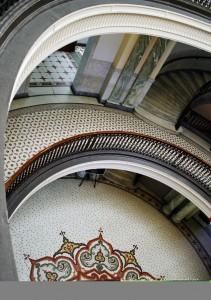 Carroll County Courthouse View From Above in Delphi, Indiana
Cool marble flooring, beautiful woodwork, and impressive pillars combine in classical revival style. The view from above, or up a couple of flights of stairs, is really sharp!
It has been on the National Register of Historic Places since 2003.
You'll have to plan ahead a bit for this one!
Since it is a government building, it is only open during business hours and closed on government holidays. But do try to get in. It's really nice!
Find Carroll County Courthouse images and other pictures in Indiana on my Flickr photostream.
Carroll County Courthouse
101 W Main Street
Delphi, Indiana 46923

View Larger Map
Don't miss a moment. Subscribe to little Indiana and receive instant updates to stay on top of everything "little."
little Indiana: Where to Stay, Play, and Eat in Small Towns in Indiana. Discovering Indiana's best small towns! Now get little Indiana on your Kindle.
Targeted. Relevant. Affordable! little Indiana Advertising