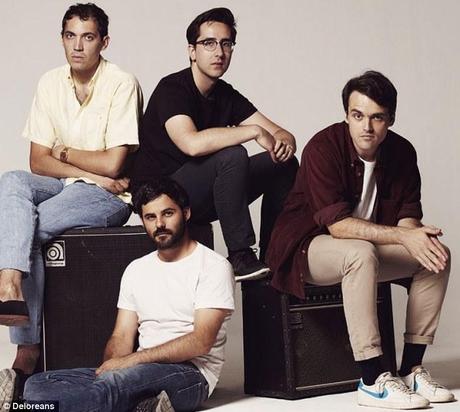 Spanish dance band Delorean were recent victims of 'virtual kidnapping' in Mexico City, where they were held captive for 30 hours and subjected to psychological torture.
Whilst on tour in Mexico City, the group were taken hostage by kidnappers, alleged member of the Zetas gang, posing as local police on October 6 who told them they were unsafe at their current hotel and should move. They then threatened to kill the musicians if they did not obey specific orders.
The kidnappers did not use guns or physical violence. They communicated with Delorean via phone, warning that they were being watched and could be shot at any time. Meanwhile, they ordered the band members to make phone calls to relatives, telling their families that they had been kidnapped and demanding a ransom of 5m pesos (£240,000) each.
The band have since released a statement: "[The virtual kidnapping] was an experience where the threat of death was real due to the psychological manipulation inflicted on us by our kidnappers. Thanks to the fantastic work of the National Police in Spain, Ertzantza, Interpol and the Federal Police in Mexico, we were successfully rescued yesterday morning.
"While it would be convenient to blame Mexico, that would not be sound. This could have occurred anywhere in the world. Our hope is that this situation will bring attention to the abuse that we were subjected to by our kidnappers, so that other travelers do not fall victim in the future.
"This has been extremely difficult for us and our families. At this time we have no further comment and we ask that you respect our privacy so that we can return to normality in our lives."
The Mexican government recently published new figures showing that there were more than 105,000 kidnappings in the country in 2012.
John Talabot and Pional released a statement explaining they have cancelled their gigs in Mexico as a result – they had initially arranged to stay in the same hotel as their friends Delorean.