Being a travel blogger, writing about my adventures, I am always curious to know the viewpoint of people who travel through my home country, India. What better place to start than by asking my friends, who have been to India, to tell me about their experiences.
I have known Dell and his wife Jayashri since when we all studied in University in Germany. Dell's experiences, in two parts, will be kick starting this new segment of guest blogs.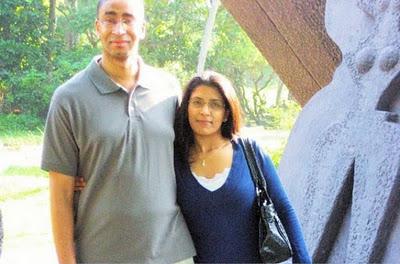 Whenever I travel to India, I look forward to the experience I will gain. India is not like any other country; yes there are famous tourist spots such as the Taj Mahal in Agra, India Gate in Delhi, and the Gateway of India in Mumbai but you also have the spirituality, colorfulness, and variety that you cannot find in any other country.
During my first trip to India, I toured through New Delhi and Kolkata. In New Delhi, I was like a typical tourist but because I had friends from college, I was able to see and gain experience of sights that I liked but are not typically visited by tourists. For example, I got to ride on a moped and a rickshaw through areas of old Delhi and the developing New Delhi. I had authentic food that is not "watered down" for tourist in 5 star hotels and restaurants. It felt good to have a locally made paratha in the Parathe Wali Gali (in Old Delhi) and authentic chai in an aluminum cup with tandoori paneer, chicken, pakoras and samosas. It all tasted 100 percent better than those at restaurants.
In Kolkata, I stayed at a guest house where I felt more at ease than at a hotel. I am an explorer so I enjoy trying new things. I remember it felt good to have Garam Aloo (Hot potatoes) and Bengun (Egg plant) with Coconut Chutney, atop of Gobi Paratha, Dahi, Chai, Mangoes, and Mango Lassi (my mouth still waters at just the thought of the breakfast menu). I also noticed that in Kolkata people are more conservative than in Delhi. I would hug my girlfriend (now my wife) and the world would stop and stare as if Gandhi himself was standing behind us. In Delhi it is more like "Oh what a typical couple, next they will be running around a tree and lip-syncing a song."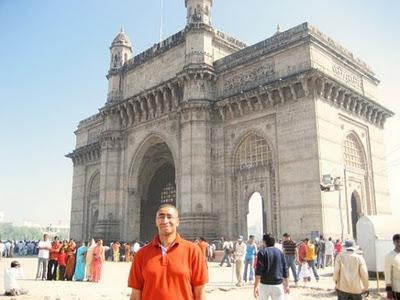 On my second trip to India I got married. This was an experience in itself: the rituals of the wedding, meeting all the uncles and aunties, and the reception. It was funny because there were so many people that I was told to just memorize the names of immediate relatives and in-laws, and to just respond to everyone else who was older than me as Uncle or Auntie. The steps, or rituals, of the wedding were interesting and fun. I enjoyed having the experience of wearing a dhoti and pajama kurta, taking seven rounds around the holy fire, as well as chanting Slokas and repeating after the pundit.
During our honeymoon, we traveled by train to north India visiting Shimla and a hill station called Kufri. I enjoyed Kufri more than I did Shimla. Kufri was not overcrowded with tourists and you could relax and enjoy the authentic food, being in a more peaceful atmosphere and even ride a yak.
To be continued...