"Building businesses takes tremendous stamina, and success isn't achieved without it" - Margaret Heffernan. Leaders around the world believe that strong mental stamina is what keeps them active and helps them tackle complex life scenarios. Elon Musk, the CEO of Tesla and SpaceX, reportedly works up to 100 hours a week. He manages to workout 2 times a week and prefers treadmills and lifting weights. This helps him maintain his stamina and focus. Similarly, billionaire Richard Branson, the founder of Virgin group, is an avid tennis player and starts his day in the court, smashing tennis balls. According to him, tennis helps him maintain his physical stamina, and the tricks he learns on the court can very well be applied to business as well. He further goes on to highlight the four specific skills that one can apply, both in business and tennis: recovery, early preparation, confidence, and practice. Wouldn't you want to inculcate these qualities in your daily routine? Without wasting any time let's get started to know about Dell Latitude 74002 in 1 laptop, That works as long as I can do. Check out the Dell Latitude 7400 review and keep sharing your questions and queries below in the comment box.
Another player possessing superior mental and physical strength is our very own exemplary batsman, Virender Sehwag. In a recent social media campaign by Dell, #PlayAtFullSpeed, which features the smallest 14'' 2-in-1, the Dell Latitude 7400 2-in-1 and the Nawab of Najafgarh, the former skipper shares how mental stamina has always kept him going, despite unfavorable batting conditions. He further adds that good mental and physical stamina ensure that you stay on the pitch longer. Without stamina, the thought of victory is far-fetched.
Just like on the field, strong mental stamina is required off the field as well. In the boardrooms, the leaders need to be fully charged to deliver perfect business outcomes. Leaders of today are on their toes 24*7, working throughout the clock. They are always on the lookout for a work companion that can match their level of dedication and energy.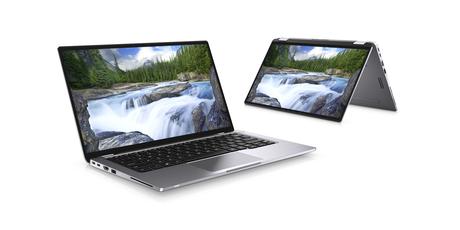 Dell Latitude 7400 Specifications
Dell Latitude 7400 2-in-1's battery lasts up to 24 hours, making it the perfect work companion for the future leaders. It is the dream machine, designed keeping in mind the leaders of tomorrow and their need for a fast, agile and high-performing device. It matches their passion and commitment for work and acts as a perfect work partner, letting the leaders work at full speed. The flagship laptop is very lightweight, which makes it easy to be carried around, making the leaders work from anywhere, anytime. The Express Sign-in feature lets you log in without losing a second and the ExpressCharge gets the battery back to 80% in an hour. The 14 inch design makes it fit easily in a bag or a purse. Latitude 7400 pushes the boundaries of technology and innovation for a maximum performance, packed into the smallest package possible. In short, the best latitude ever built!
To know more about how Dell Latitude 7400's exemplary features are helping the leaders take their businesses forward, participate in the Dell #PlayAtFullSpeed campaign on @DellEMCIndia pages on and . Share your thoughts on how stamina helps you make the most of your day, using #PlayAtFullSpeed, and stand a chance to win exciting prizes.
Click here to explore more features of Latitude 7400 2-in-1.
Key Specification
Did you like this article?
1. Please share it with your network, we'd really appreciate it!
2. Would you like to write for Computer Geek Blog?
3. Keep subscribe to us and follow us on Facebook and Twitter for more tips & ideas about new technology.

Savita Singh is the author of computergeekblog, She has a superlative knowledge of Graphic and Web designing. She is a part time and award winning tech blogger who loves to write about latest technology, social media and web design. Her blog focuses on creative things of designing and tech, providing professional opinions on designing products, performances and a variety of business.