After THIS POST about my sweet baby boy's 1st birthday, I received a lot of requests for the cake recipe.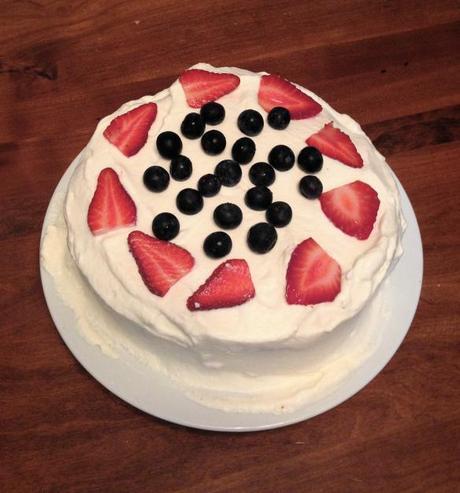 I've written before about not doing grains for my babies until at least one year, maybe two, so finding a grain-free cake recipe that was also tasty was a top priority for his birthday.
Thankfully, my friend Shannon at Simply Smiles is my go-to girl when it comes to original, delicious, grain-free recipes.  I used her recipe using only whole, organic ingredients as she suggests.  You can find it here:
Simply Smiles Gluten-Free Vanilla Cake
I doubled her recipe which made two 6″ round cakes.  I froze one to use later for his birthday party, and the other I cut in half sideways to create two layers.
For the icing, I made whipped cream:
Lindsay's Raw Whipped Cream "Icing"
16 oz. fresh raw cream
1 tsp. pure vanilla extract
1 tsp. raw organic cane sugar
*you can always use honey to sweeten the whip, but Miles hasn't had raw honey yet, so I allowed for a tiny amount of organic sugar.
Whip the cream with a whisk attachment on an electric mixer until peaks form…if you accidentally over whip, just continue with it and make Homemade Butter

Add in vanilla and sugar and stir just to incorporate.
Spread the whipped cream between the two layers, and "frost" as you would normally.
I added some sliced organic strawberries between the layers as well.
Top with fresh fruit!
I LOVE adding strained, pureed fruit to the whip for a colored frosting effect, but these usually look pretty feminine, so I left it white for my little guy.
I hope you love this recipe as much as we did!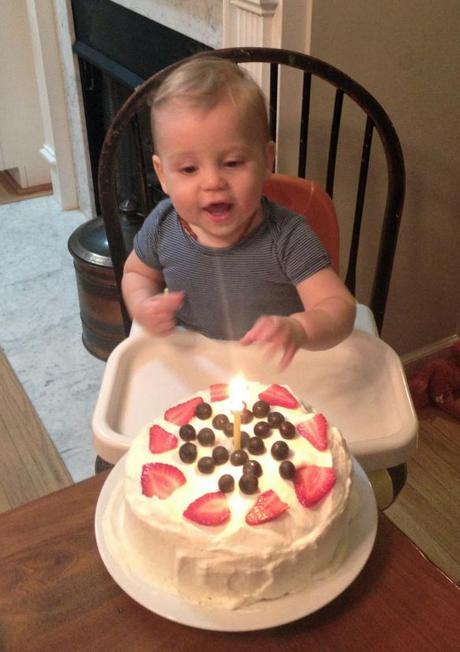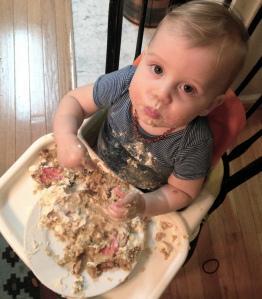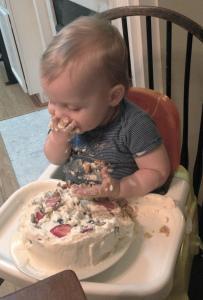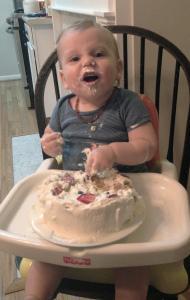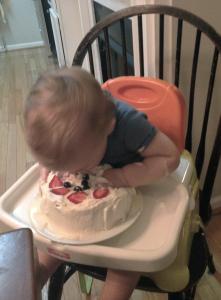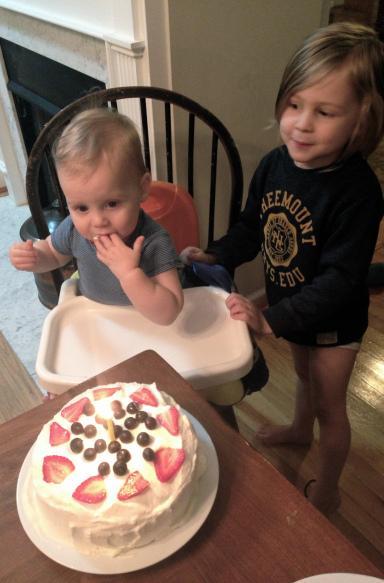 live well. be well.