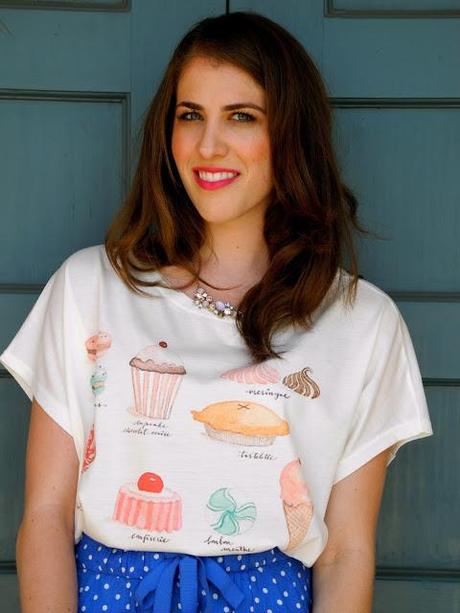 Thank you Kendall Davis for taking these photos! (FYI: A mutual affection for Chinese takeout, celebrity knowledge and pink lipstick makes for a long-lasting friendship. Completely opposite taste in men also helps).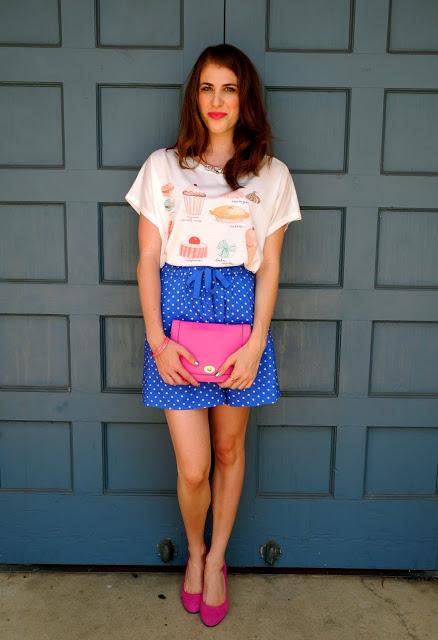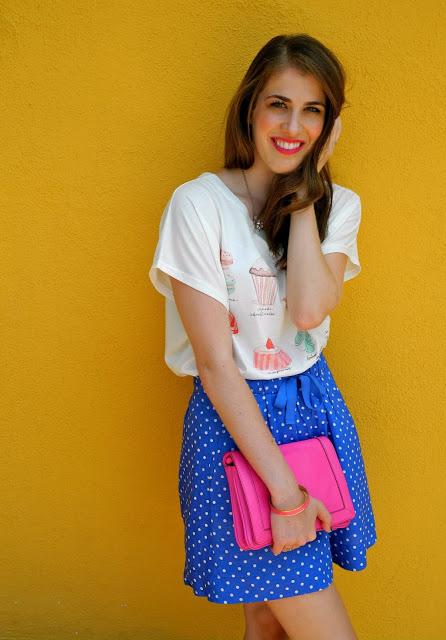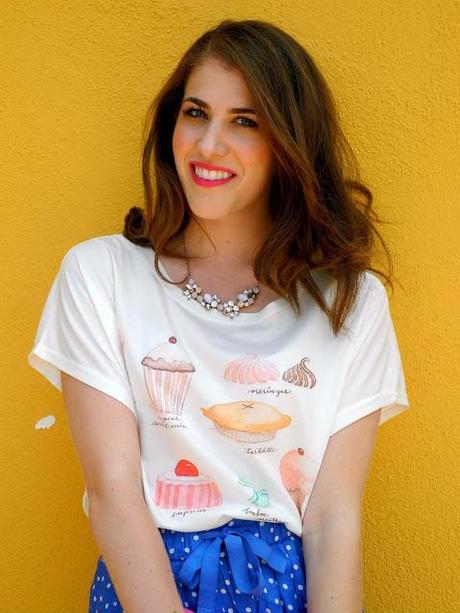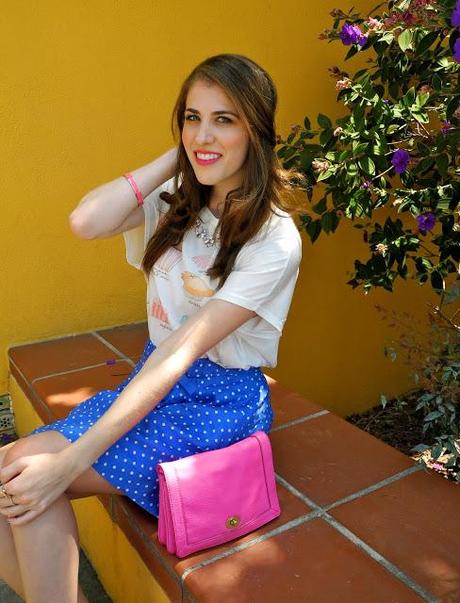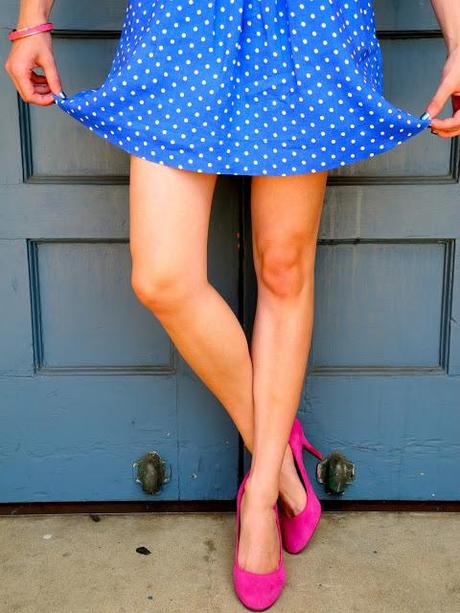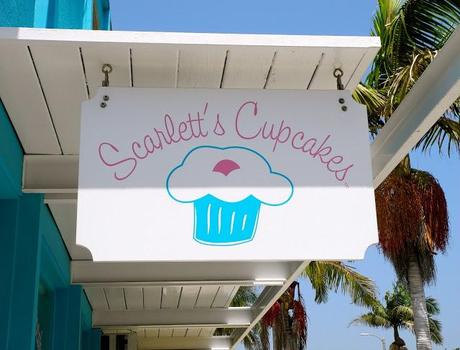 Outfit: She Inside shirt, J.Crew skirtAccessories: J.Crew clutch (similar), J.Crew pumps (similar)Jewelry: Forever21 necklace, Kate Spade bangle (similar)
Forget what I said in my last post about balance. This outfit looks like I raided Suri Cruise's closet and I'm 100 percent OK with that. Don't judge- Suri is the most stylish kid on the playground, and you know you'd smash your feet into her little kitten heels if you could. Suri and I share a love for anything whimsical- polka dots, stripes, sparkles, you name it. Do you have a style sister you're semi-embarrassed to admit?