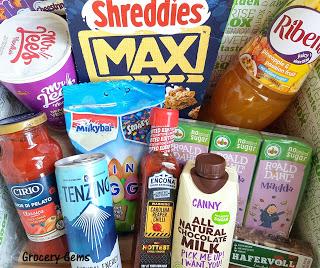 The March Degustabox arrived full of surprise groceries and treats. There were plenty of new brands inside, alongside the usual big hitters, and a chocolate treat for Easter too. Keep reading for details of all the products in the Degustabox and also a fab discount code.
Discount Code - 8TL75
D
egustabox is a monthly foodie subscription service that sends out a range of specially selected foodie 
products. There's always a great mix of new products that I haven't tried before, as well as plenty of treats from more established brands. 
Each Degustabox costs £12.99, delivery costs are included in the price, and there is no fixed contract involved - you can cancel at any time. 
The discount code gives you £5 off your first box, making it only £7.99 delivered. Check out the Degustabox website below and enter the new discount code: 8TL75
www.degustabox.com/en/
Here's a quick round up of all the products I received in the latest Degustabox: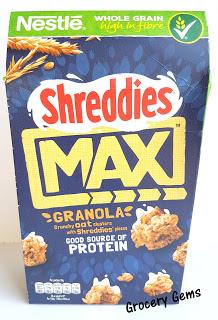 Shreddies Max Granola
: A full sized box of Shreddies Max Granola. I've tried this cereal before and enjoyed it. The granola pieces are made up of crunchy oat clusters with Shreddies pieces.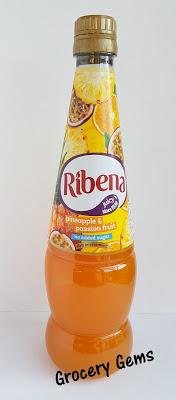 Ribena Pineapple & Passion Fruit
: I was excited to find this new summery Ribena flavor in the March Degustabox as I haven't seen this one instore yet in this larger size. The Ribena Mango & Lime was one of my favorite drinks last summer so I can't wait to give this Pineapple & Passion Fruit flavor a try.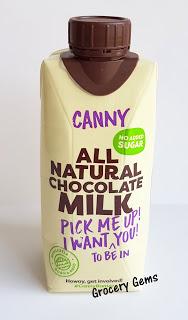 Canny All Natural Chocolate Milk
: Degustabox often features quirky drinks by brands that are new to me. This chocolate milk by the Newcastle based brand Canny is made with no added sugar, 100% natural ingredients and is sweetened with date nectar. I don't like milk based drinks myself so I gave this one to my teenage son and he really enjoyed it, especially the strong chocolate flavor.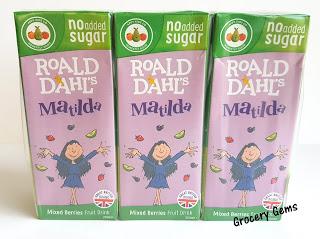 Appy Kids Co Roald Dahl Fruit Drinks
: These cute Matilda themed cartons from the Appy Kids Co. are also all natural, no added sugar drinks. This Mixed Berry flavor is a mix of water and natural fruit juices to give a refreshing, light flavor.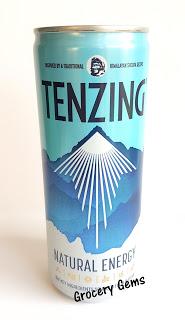 Tenzing Energy Drink
: Another quirky drink is this energy drink inspired by the stimulating brews used by the Sherpa people during their Everest expeditions. It's even named after Sherpa Tenzing Norgay who was one of the first men on Everest. The drink itself is a combination of Green Coffee, Guarana, Green Tea, Himalayan Rock Salt, Beet Sugar and Lemon Juice.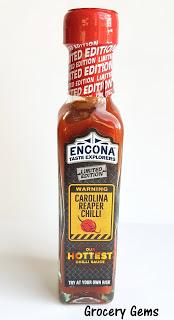 Encona Carolina Reaper Chilli Sauce
: This is an interesting addition to the Degustabox - it's the type of product that I wouldn't buy myself but I'm always curious to try! It's a limited edition sauce made with the world's hottest chilli pepper. I'll update with just how hot we found this one...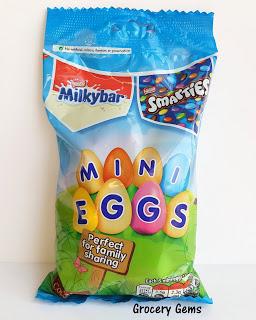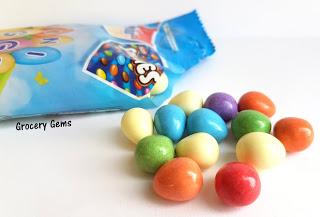 Smarties & Milkybar Mini Eggs
: I must have missed this one in the shops because I would have snapped up several bags. This large bag is filled with a mixed selection of milk chocolate Smarties mini eggs and white chocolate Milkybar mini eggs. There's also a easy recipe included in the Degustabox leaflet for Easter Chocolate Brownies using these eggs that looks just delicious. I'm hoping to give those a go over the Easter holidays.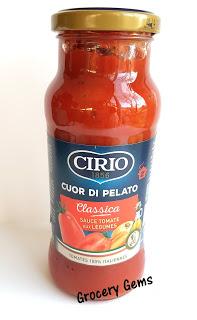 Cirio Pasta Sauce
: Cirio is one of my favorite brands that I was introduced to via Degustabox. I'd never tried this range before but now I'm a huge fan of all of their products. This new to the UK classic sauce, Cirio Cuor Di Pelato, is a delicious tomato sauce made with added vegetables.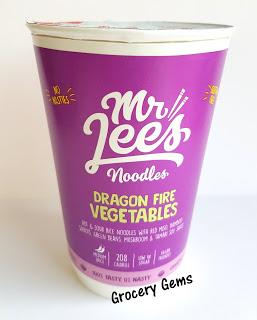 Mr Lee's Noodles
: Mr Lee's is an award winning range of premium noodles in a cup that are gluten free, low in sugar, low in saturated fats, and free of nasties such as MSG. This Dragon Fire Vegetables pot has a medium spicy flavor with lot of added taste from the freeze dried mushrooms, green beans and bamboo shoots.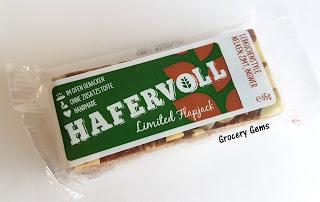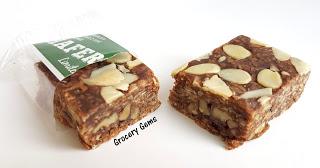 Hafervoll Flapjack
: A gorgeous looking flapjack in a limited edition Lebkuchen flavor. It's full of delicious spices including cinnamon, ginger and clove. I love these types of spices and they're the perfect warming flavours for an Easter treat too.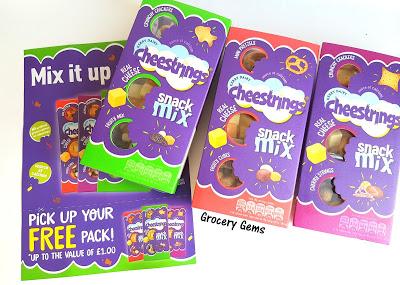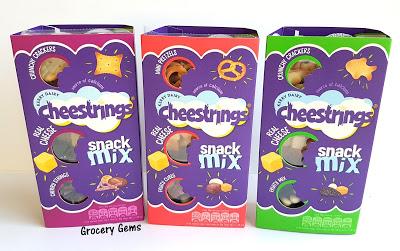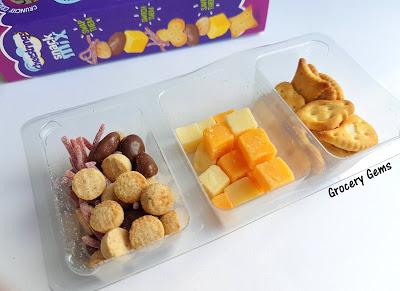 Cheesestrings Snack Mix
: Also included in the March Degustabox is a voucher for a fresh product -  the Cheesestrings Snack Mix. I was lucky enough to be sent a few of the packs to try out. There are three varieties available.; Fruit Mix, Cherry Strings or Fruity Cubes. Each pack consists of a crunchy cracker or pretzel, some real cheese cubes and a sweet treat. These are such a fun and tasty snack for kids. It's fun to mix them up if you're so inclined or to eat them separately with the fruity section as a sweet dessert.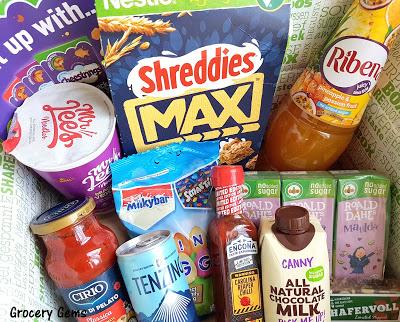 Once again I enjoyed unpacking all the surprise groceries in this month's Degustabox. I was especially happy to find the Cirio sauce, Ribena, Cheesestrings Snack  Mix and Mini Eggs. I'd love to hear your thoughts on this months Degustabox in the comments below.
For more details:
Degustabox website: 
www.degustabox.com
Like on Facebook: 
https://www.facebook.com/DegustaboxUK
Follow on Twitter: https://twitter.com/DegustaboxUK
I received a Degustabox in order to provide an honest review.