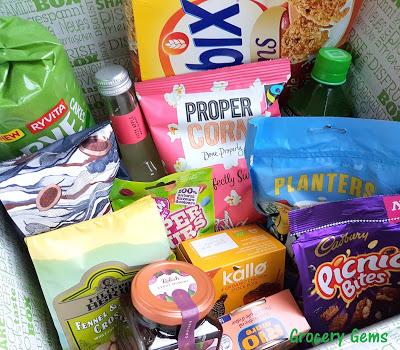 The November Degustabox arrived with a festive theme for the Christmas holidays. I'm posting this review quite late and it's only a few days until the next Degustabox is due to arrive! As always, the November box was packed full of groceries and treats but the Christmas theme made it even more exciting to open up and discover what was inside.


About Degustabox & Discount Code

: 8TL75


Degustabox is a monthly foodie subscription service that sends out a range of specially selected foodie 

products. There's always a great mix of new products that I haven't tried before, as well as plenty of treats from more established brands. 

Each Degustabox costs £12.99, delivery costs are included in the price, and there is no fixed contract involved - you can cancel at any time. 


The discount code is a massive £7 off, making the first box only £5.99 delivered! Check out the Degustabox website below and enter the new discount code: 
8TL75 

https://www.degustabox.com/en/Here's a quick round up of all the products I received in the latest Degustabox: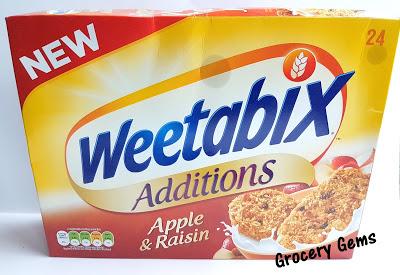 Weetabix Additions Apple & Raisin: I enjoyed the Coconut & Raisin Weetabix Additions from a previous Degustabox ( see Review - Degustabox August Review). The Apple & Raisin flavor was also a hit, the lovely hint of cinnamon with the apple is just perfect for this time of year.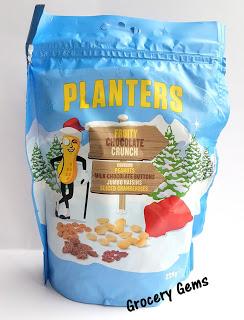 Planters Fruity Chocolate Crunch: This large sharing bag is perfect for the festive season (if it lasts that long because let's face it I've already started on my Christmas snack stash!). The Planters Chocolate Crunch is made with peanuts, cranberries, jumbo raisins and milk chocolate buttons. It's a great mix of sweet and salty flavours.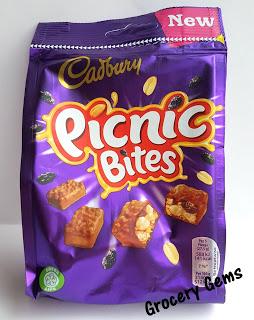 Cadbury Picnic Bites: I'll be honest - I haven't had a Picnic bar since I was a kid but I used to really like them. These Cadbury sharing bags contain mini versions which are great for snacking. I always make sure we have a bag or two for any Christmas movies we go to see (or watch at home!). Most of my family declared they don't like Picnic bars so I kept this bag all for myself.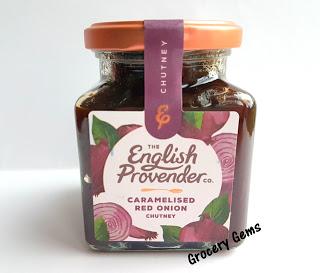 The English Provender - Caramelised Red Onion Chutney: I was really excited to find this in the November Degustabox. I always try to find a few jars of 'posh' chutney for the Christmas period. This one is quite unusual because it's made with caramelised red onions. It's ideal for serving with cheeses or to add flavor to sandwiches.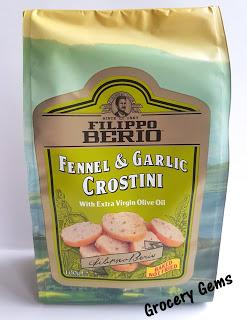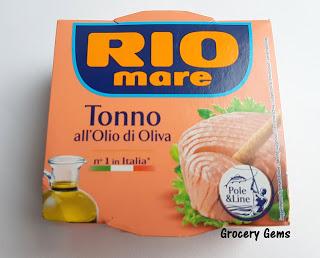 Subscribers will receive one of three Filippo Berio products; a jar of classic Pesto, a bag of Fennel & Garlic Crostini or a tin of Rio Mare Tuna in Olive Oil. 
Filippo Berio Fennel & Garlic Crostini: Made with extra virgin olive oil and perfect for serving with cheese and the above chutney!
Rio Mare Tuna in Olive Oil: Made with the best quality tuna caught using Pole & Line methods. The tuna is canned with olive oil giving it a gorgeous Italian flavor.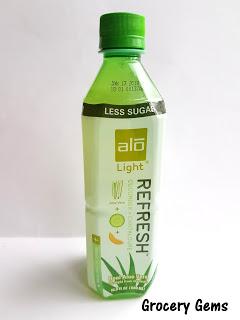 Alo Light Cucumber & Cantalope: It's been a few years since I've reviewed an Aloe Vera juice drink on this blog. These drinks come with added pulp which gives it a unique texture that I really enjoy. The flavor here is very refreshing - I loved the strong melon flavor and crisp cucumber finish.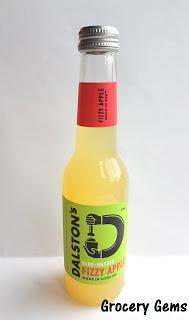 Dalston's Fizzy Apple: A fizzy apple soda made with Jonagold, Idared and Bramley Apples from farms in Kent. This had a unique apple flavor - it's tart and flavourful, almost earthy, and not too sweet.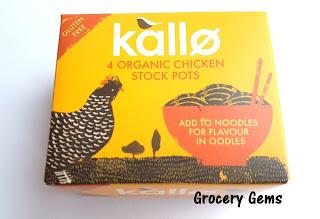 Kallo Organic Stock Pots: Available in three flavours - chicken, beef and vegetable. These little pots are super easy to use as they can be stirred into any dish. I love how they dissolve so much quicker than standard cubes.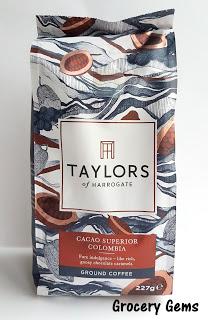 Taylors of Harrogate - Cacao Superior Columbia: A single origin ground coffee from Columbia with sweet undertones of chocolate, malt and berries. It's a very smooth tasting coffee without any bitterness - ideal as a morning cup.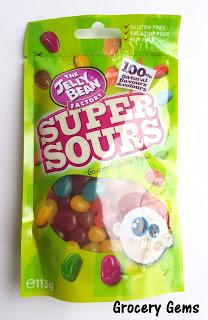 The Jelly Bean Factory Super Sours: Each pack contains 9 different flavours such as Sour Lemon, Sour Cola and Sour Grape. The Jelly Bean Factory sweets are made using natural flavours and colours and are also gelatine free, gluten free and nut free (although they do contain beeswax so are suitable for vegetarians but not vegans).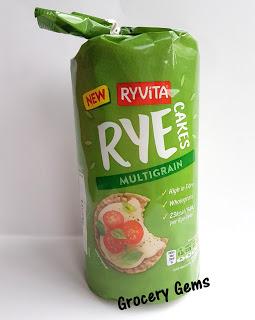 Ryvita Multigrain Rye Cakes: It's nice to find a healthier snack in this month's Degustabox. I'm a fan of Ryvita crackers but I'd never tried these Rye Cakes before. The texture is a bit like rice cakes but the multigrains make them more flavourful.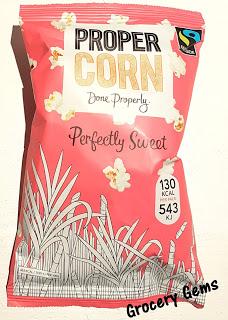 Propercorn Perfectly Sweet Popcorn: I'm already a big fan of Propercorn popcorn so this was a very welcome addition to the Degustabox. My favorite flavor is always Sweet & Salty but this Perfectly Sweet is a close second. This smaller bag is a great size for portion control too.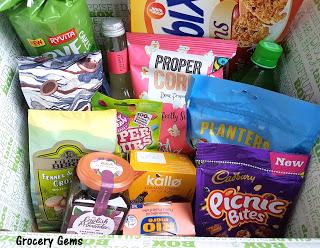 Overall, my whole family enjoyed this months Degustabox, it had a good mix of treats (Cadbury and Planters), aswell as useful groceries (Weetabix, Ryvita). My favourites this month were the Rio Mare Tuna, Propercorn and Taylor's coffee. If you received the November Degustabox then I'd love to know what you thought of it in the comments below! 
For more details:Degustabox website: www.degustabox.comLike on Facebook: https://www.facebook.com/DegustaboxUKFollow on Twitter: https://twitter.com/DegustaboxUK
I received a Degustabox in order to provide an honest review.