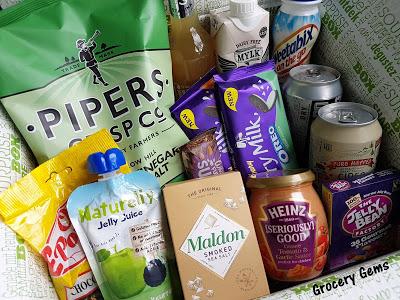 The March Degustabox arrived full of random foodie items and treats. As Easter is just around the corner it was great to find a few chocolate treats too! 
Discount Code - £7 off: 
8TL75
Degustabox is a monthly foodie subscription service that sends out a range of specially selected foodie 

products. There's always a great mix of new products that I haven't tried before, as well as plenty of treats from more established brands. 

Each Degustabox costs £12.99, delivery costs are included in the price, and there is no fixed contract involved - you can cancel at any time.
The discount code is a massive £7 off, making the first box only £5.99 delivered! Check out the Degustabox website below and enter the new discount code: 8TL75

www.degustabox.com/en
The selection of products can vary but here's a quick round up of all the products I received in the March 
Degustabox
: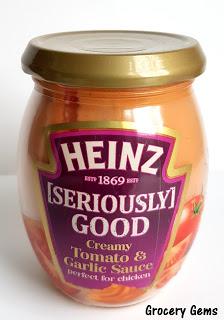 Heinz [Seriously] Good Sauces
: A jar of Creamy Tomato & Garlic Sauce from the Heinz [Seriously] Good range which is ideal for chicken. There is also a Creamy Pepper Sauce that is perfect for steak.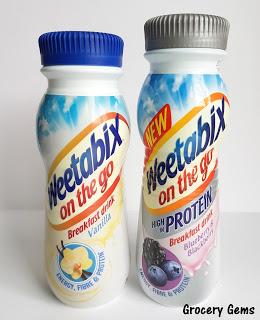 Weetabix On The Go
: Two bottles of Weetabix breakfast drinks which have the same energy, fiber and protein as two Weetabix biscuits. My kids are already fans of the Vanilla flavor and my husband enjoyed the fruitier protein filled Bluberry flavor.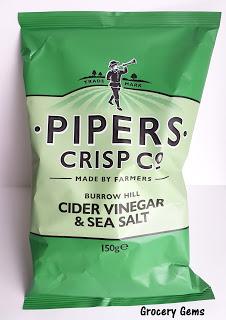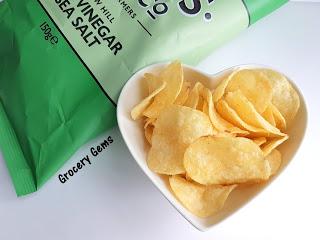 Pipers Crisps
: A large bag of the delicious Cider Vinegar & Sea Salt flavor from Pipers Crisps. It's made with cider vinegar from various old English Cider apples from orchards at Burrow Hill in Somerset. The flavor has a lovely tangy yet sweet combination.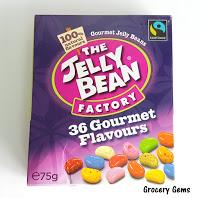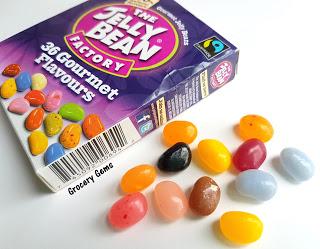 The Jelly Bean Factory
: This 75g box contains an amazing 36 different flavours from Bubblegum to Wild Cherry. They are free from gluten and gelatin and are also made using natural flavours and no artificial colours.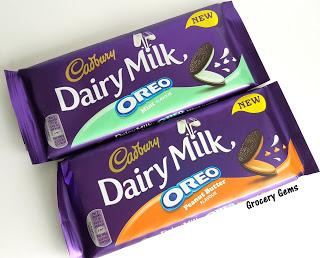 Cadbury Dairy Milk Oreo
: The star of the March Degustabox are these two new flavours from Cadbury - Mint and Peanut Butter. I've reviewed these chocolate bars already here -
Cadbury Dairy Milk Oreo Review
.  The mint one is definitely my favourite!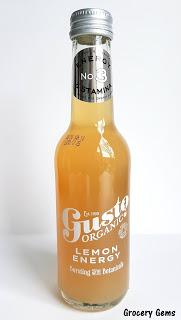 Gusto Organic Lemon Energy
: An energising blend of whole crushed Sicilian lemons and botanical extracts such as ginseng and guarana. It's sweetened with agave nectar and fruit juices and is available from Ocado and other good food stores.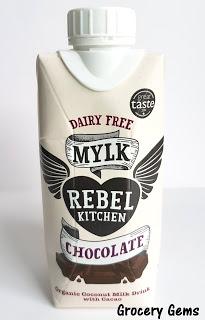 Rebel Kitchen Chocolate Mylk
: I much prefer dairy free drinks so this is a treat for me. The Rebel Kitchen range is made with spring water and organic coconut milk and flavoured with organic cacao and organic date nectar. I've already tried a few flavours from this range but this Chocolate one remains a firm favorite.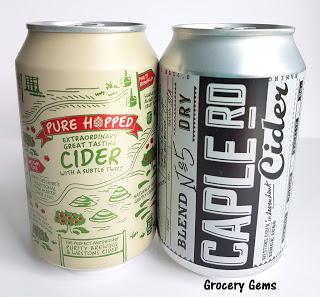 Westons Cider
: Two cans of speciality cider. Pure Hopped Cider is a collaboration between Westons Cider & Purity Brewing and has a smooth taste with subtle citrus flavours. The Caple Road Dry Cider Blend N.5 is a complex, dry cider which is matured for up to 18 months to give it a powerful tart finish.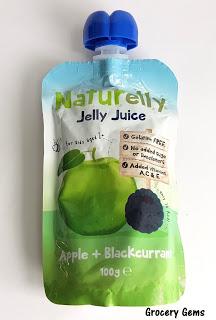 Naturelly Jelly Juice
: A kid friendly jelly snack that doesn't contain gelatine, gluten, wheat or dairy. It's also free of any added sugars but has a naturally sweet and fruity flavor that is bursting with apples and blackcurrants.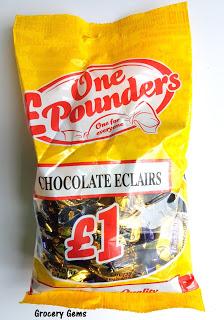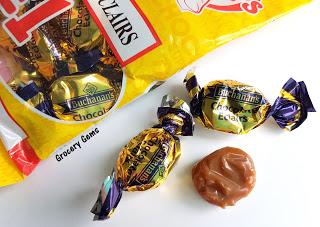 OnePounders Chocolate Eclairs
: OnePounders are a range of over 65 confections from chocolates, toffees, chews, mints and jellies all priced at £1. I have to admit I'm not a fan of hard toffees and I found these ones a bit too hard and chewy for me. They're good value for anyone who likes these types of sweets though.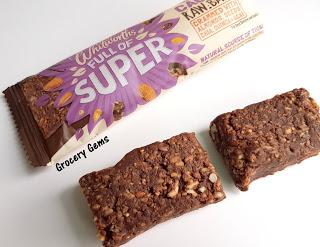 Whitworths Full of Super Cacoa Raw Bars
: This bar is filled with almonds, flakes of coconut, chai seeds, golden flax seeds, quinoa and acai. The flavor here is dominated by the coconut flakes with the almonds and cacoa also providing plenty of taste. The texture is great too, nicely soft and squidgy.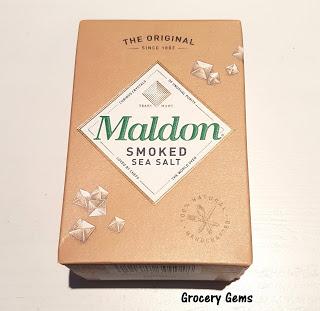 Maldon Smoked Sea Salt Flakes
: Wow this little box is amazing! The salt flakes have such a strong smoky aroma and flavor. This would be perfect for an extra special finish for meats and especially barbecues.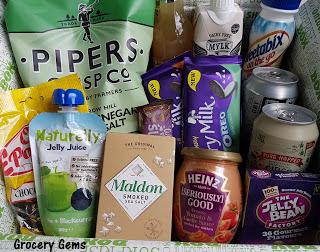 Overall I was pleased with this month's surprise selection from Degustabox. I especially enjoyed the Pipers Crisps, Cadbury Dairy Milk Oreo Mint bar and Maldon Smoked Sea Salt. If you're a subscriber then I'd love to hear your thoughts on this months Degustabox selection in the comments below.
For more details:
Degustabox website: 
www.degustabox.com
Like on Facebook: 
https://www.facebook.com/DegustaboxUK
Follow on Twitter: https://twitter.com/DegustaboxUK
PR Samples
.