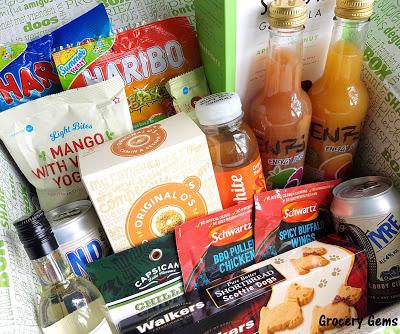 The latest Degustabox arrived with a seasonal 'BBQ' theme - perfect for the summer months. It was packed full of an exciting mix of new products and useful favourites. Check out all the products I received in this surprise foodie box below as well as a discount code for £7 off.
Discount Code - £7 off: 
8TL75
Degustabox is a monthly foodie subscription service that sends out a range of specially selected foodie 

products. There's always a great mix of new products that I haven't tried before, as well as plenty of treats from more established brands. 

Each Degustabox costs £12.99, delivery costs are included in the price, and there is no fixed contract involved - you can cancel at any time. 
The discount code is a massive £7 off, making the first box only £5.99 delivered! Check out the Degustabox website below and enter the new discount code: 8TL75 

https://www.degustabox.com/en/
Here's a round up of all the products I received in the June BBQ Degustabox: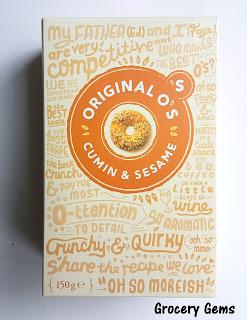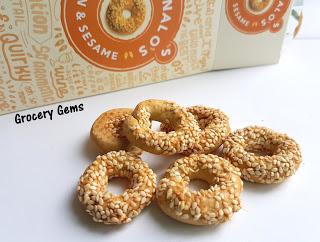 Original O's: I've never heard of this snack before and I'm so glad I got to discover it through Degustabox. These little bagel shaped snacks are deliciously flavoured with cumin and sesame seeds. I really enjoyed the unique flavor combination in these crunchy O's.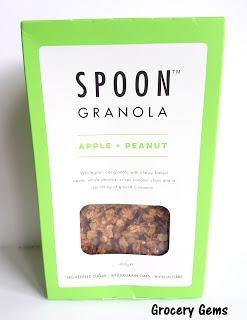 Spoon Granola
: A 400g box of delicious Apple & Peanut Granola that is made with wholegrain jumbo oats, crispy coconut chips, whole roasted peanuts and baked apple pieces. It's high in fiber with no artificial colours, flavours or preservatives and is sweetened with maple syrup. I loved the unusual combination of apple and coconut here - it's lovely with yogurt and sliced banana.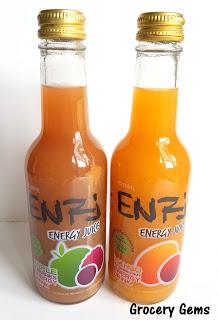 ENRJ Energy Juice Drink
: Two bottles of this innovative energy drink. Unlike other chemical laden energy drinks, ENRJ is made with freshly pressed fruit juice and is naturally caffeinated with unroasted green coffee beans. Each bottle contains as much energy as a canned energy drink (a double espresso!) but also counts as one of your 5 a day! I received two flavours; Apple & Berries and Mango & Passion Fruit. These drinks are available in the non-alcoholic version of the Degustabox only.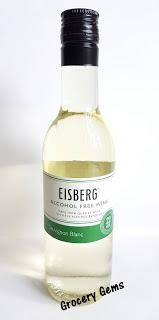 Eisberg Sauvignon Blanc Alcohol Free Wine
: A small bottle of the UK's number one alcohol free wine. It's made in the same way as regular wine but with the alcohol gently removed. Each serving is only 28 calories.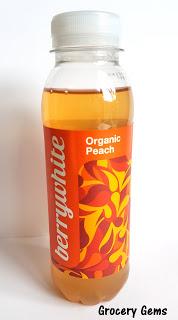 BerryWhite Organic Drinks
: I've tried BerryWhite drinks in a previous Degustabox and enjoyed them. They're made with organic fruit juice blended with mineral water and count as one of your five a day. I received the Organic Peach and I enjoyed the naturally sweet and refreshing flavor.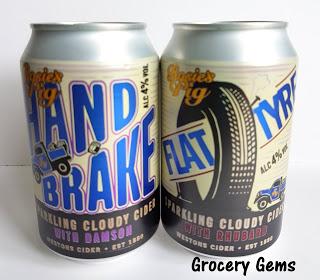 Westons Cider
: Two cans of Westons Cider Rosie's Pig branded cider. The Rosie's Pig Flat Tyre is an award winning cloudy sparkling cider with rhubarb. Rosie's Pig Handbrake is a cloudy sparkling cider with damson and a unique fruity taste. These drinks are available in the alcoholic version of the Degustabox only.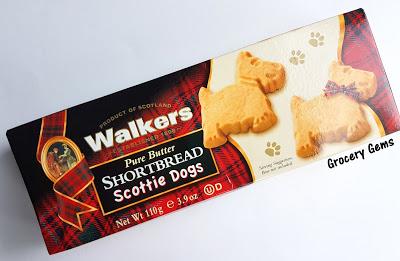 Walkers Shortbread Scottie Dogs
: A box of Scottie Dog shaped shortbread biscuits. Walkers shortbread is always delicious and these cute shapes are just as tasty.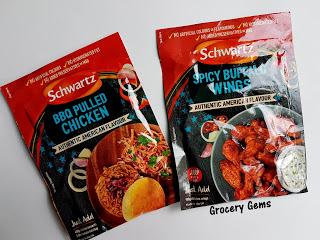 Schwartz Authentic American Flavours
: I'm always pleased to find the latest Schwartz recipe mixes in the Degustabox as I these can be quite difficult to find in the shops. I received two flavours that are perfect for the summer season; BBQ Pulled Chicken and Spicy Buffalo Wings. Both are super easy to make in the oven.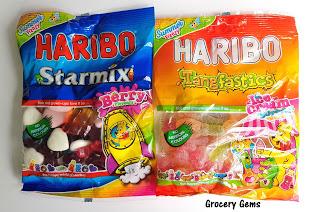 Haribo Summer Frenzy
: Two large bags of the new Summer Frenzy flavours from Haribo. I haven't even seen these in the shops yet so I was delighted to find them in the Degustabox. The Haribo Starmix is Berry themed with flavours such as Blueberry, Raspberry and Blackberry. The Haribo Tangfastics has an Ice Cream theme and includes new flavours such as Peach Ice Cream, Bubblegum Ice Cream and Pink Grapefruit Sorbet. I'll have a full review soon!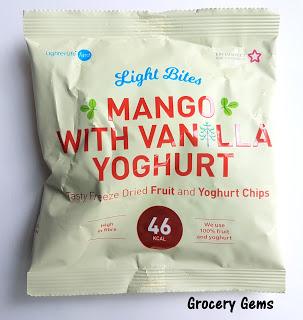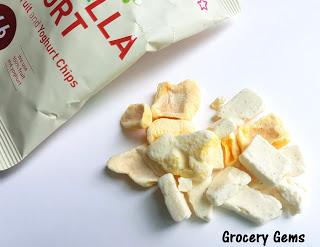 Light Bites - Mango with Vanilla Yogurt Chips
: These are part of the Lighter Life 5:2 fast range which is available at Superdrug. The freeze dried yogurt and fruit chips have a sweet flavor and airy texture.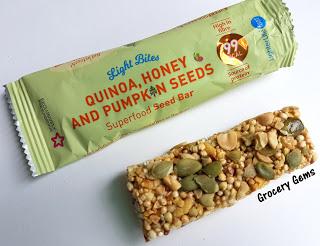 Light Bites Superfood Bar
: Also included in the Degustabox is a Superfood Seed bar from the same Lighter Life range. It's made with Quinoa, Honey & Pumpkin Seeds and has a light texture from the puffed quinoa. I'm not really a fan of pumpkin seeds but this bar was surprisingly filling.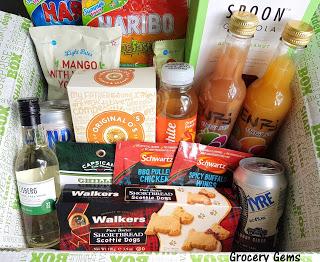 I was once again impressed with this month's surprise selection from Degustabox. I especially enjoyed the Haribo Summer Frenzy, Spoon Granola and Original O's. If you're a subscriber then I'd love to hear your thoughts on this months Degustabox selection in the comments below.
For more details:
Degustabox website: www.degustabox.com
Like on Facebook: https://www.facebook.com/DegustaboxUK
Follow on Twitter: https://twitter.com/DegustaboxUK
PR Samples.