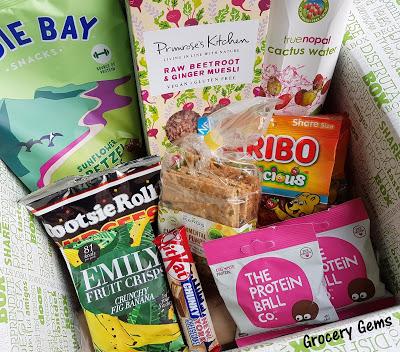 The February Degustabox arrived pack full with an exciting mix of groceries. This month feels like a box of two halves with lots of healthy products alongside some more indulgent and fun snacks. Keep reading for details of all the products in the Degustabox and also a fab discount code.
Discount Code - 8TL75
D
egustabox is a monthly foodie subscription service that sends out a range of specially selected foodie 
products. There's always a great mix of new products that I haven't tried before, as well as plenty of treats from more established brands. 
Each Degustabox costs £12.99, delivery costs are included in the price, and there is no fixed contract involved - you can cancel at any time. 
The discount code gives you £5 off your first box, making it only £7.99 delivered! Check out the Degustabox website below and enter the new discount code: 8TL75 https://www.degustabox.com/en/
Here's a quick round up of all the products I received in the latest Degustabox: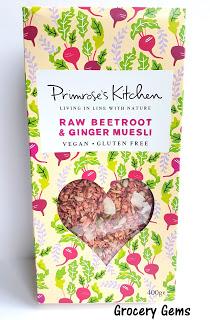 Primrose's Kitchen
: The Degustabox Product of the Month is this intriguing Raw Beetroot & Ginger Muesli from Primrose's Kitchen. It's a very unique and pretty looking product. The flavor combination is also interesting and not one that I've encountered before in a muesli.The muesli is vegan and gluten free, with wholefood ingredients. The zingy flavours didn't really work for me but they certainly provide a punchy wake up call first thing in the morning!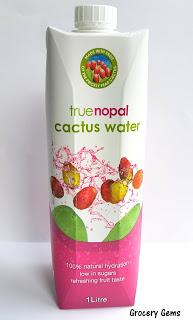 True Nopal Cactus Water
: Carrying on the healthy theme is this 100% natural, gluten free and vegan drink made with prickly pear cactus puree. It's a very refreshing drink with a subtle flavor and a delicate sweetness. The flavor is hard to describe but it's very light and similar to an aloe vera drink.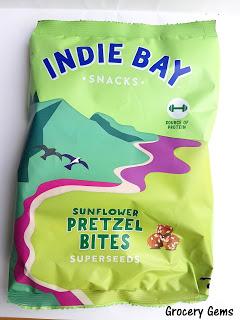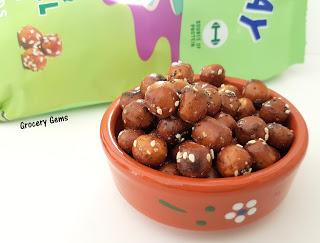 Indie Bay Snacks:
 Another vegan friendly product, these Sunflower Pretzel Bites have been made with ingredients such as Spelt and Quinoa for a healthier snack. They are also a source of fiber and protein. I really enjoyed these little pretzel bites. The flavor is deceptively simple, lightly salty, but the overall snack is very moreish and delicious.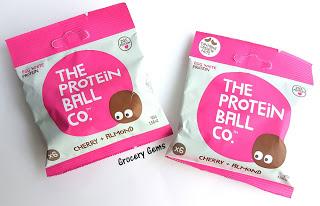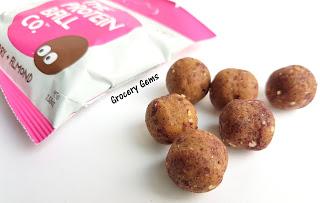 The Protein Ball Co.
: Two packs of Cherry + Almond high protein balls made using raw pitted dates, almonds, free-range egg white protein, juicy sultanas and sour cherries. I had high hopes for the cherry and almond combination and I wasn't disappointed. It has all of the delicious cherry bakewell type flavor I was hoping for alongside a great fudgey texture. There are six little balls in each pack but they're very sweet so I could only eat a couple at a time.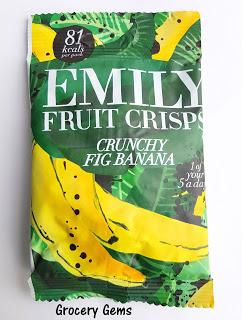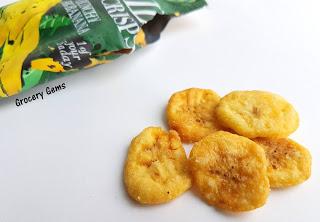 Emily's Fruit Crisps
: These crunchy banana chips are gluten free and suitable for vegans and are made with no added sugar. These are super sweet and have a deliciously creamy and strong banana flavor.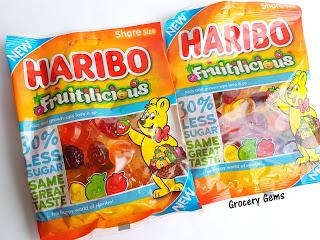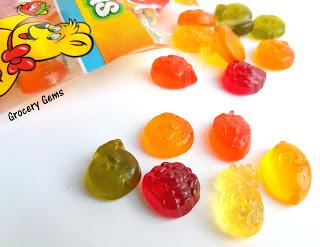 Haribo Fruitilicious
: Two large bags of fun fruit shaped Haribo made with 30% less sugar. I would never guess that these are made with less sugar as the flavor is exactly the same as you would expect from Haribo. I enjoyed all the different fruity flavor and the little smiley faces on each one are super fun.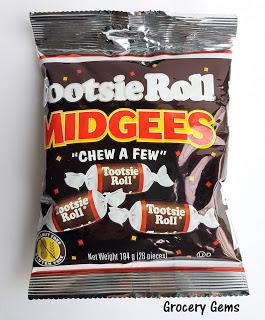 Tootsie Roll Midgees
: I've never tried Tootsie Rolls before so I was very curious to give these a try. These small individually wrapped candies have a chewy texture and milky, chocolatey flavor. It's a bit like a chocolate milkshake crossed with a toffee.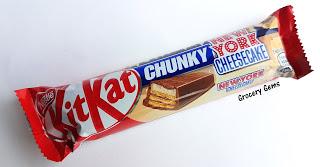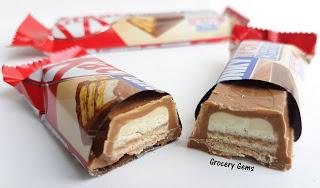 Kit Kat Chunky New York Cheesecake
: Another chocolate that I hadn't got around to trying before. This Kit Kat Chunky New York Cheesecake flavor features a large creamy layer on top of the usual layers of wafer. It's not exactly cheesecakey but it does have a enjoyable vanilla flavor.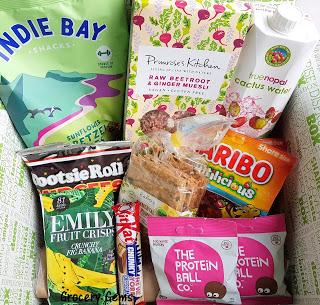 I really enjoyed the overall selection in this months Degustabox - there were lots of delicious snacks with something for every taste. This month, I was especially pleased with the Haribo, Indie Bay and Emily Fruit Crisps. I'd love to hear your thoughts on this months Degustabox in the comments below.
For more details:
Degustabox website: 
www.degustabox.com
Like on Facebook: 
https://www.facebook.com/DegustaboxUK
Follow on Twitter: https://twitter.com/DegustaboxUK
I received a Degustabox in order to provide an honest review.