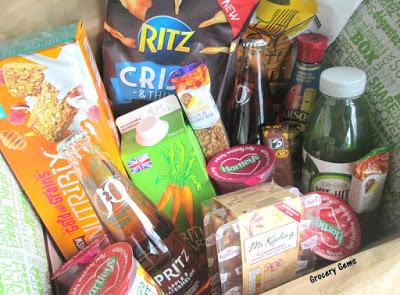 Degustabox is a monthly subscription service that promises to send out a big box of surprise foodie treats. I love the fact that there's always a mix of smaller brands alongside established household names and plenty of new products too!
Discount Code: BLDEG15
Each Degustabox costs £12.99 a month, which includes delivery, with no fixed contract involved. Degustabox have kindly provided my readers with a massive £6.00 off your next Degustabox, bringing the cost to £6.99 delivered. Enter the Discount Code: BLDEG15 www.degustabox.com/en
Here's a quick round up of all the products I received in the February Degustabox: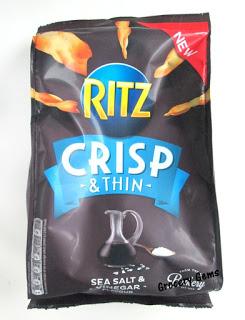 Ritz Crisp & Thin: These are oven baked potato snacks that are great for snacking and dipping. They're available in several different flavours and luckily for me I received my favourite; the Sea Salt & Vinegar. Check out my previous review of Ritz Crisp & Thin.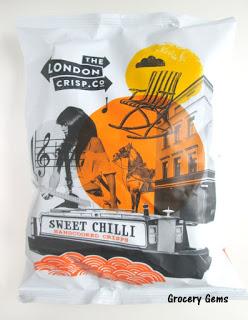 The London Crisp Company: This may just be the most hipster packet of crisps I've ever seen. Hand-cooked in the heart of the capital, each flavor features a different London scene and vibe. There's Shoreditch inspired Cheese & Onion, Greenwich inspired Prawn Cocktail, Soho inspired Sea Salt, Camden inspired Sweet Chilli and South Bank inspired Salt & Vinegar.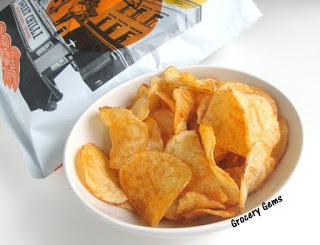 I received a large sharing size bag of the Sweet Chilli flavor in the Degustabox. The flavor and texture of these crisps was spot on and very tasty. The sweet and salty flavours come through nicely without being overly spicy or hot.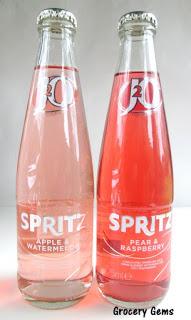 J20 Spritz: The J20 Spritz range combines delicate bubbles with crisp blended fruits. It's been developed with adults in mind so it offers a light flavor with around 63 calories per bottle. There are three flavours available; Peach & Apricot, Apple & Watermelon and Pear & Raspberry. I tried out the last two and really enjoyed both fruity flavours but especially the Pear & Raspberry.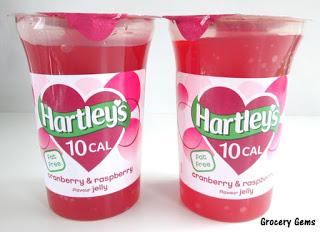 Hartley's 10 Cal Jelly: There were four pots of jelly in this month's Degustabox. The Hartley's 10 Cal jelly pots are useful for anyone on the 5:2 diet as they (obviously!) only have 10 calories per pot. I've bought these in the past and they're a nice enough sweet treat for those less indulgent days.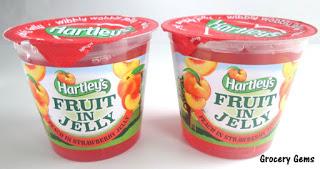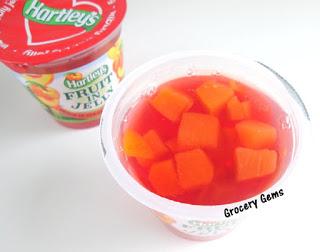 Hartley's Fruit In Jelly: I've been meaning to try the new Hartley's Fruit in Jelly range so I was pleased to see a few pots in the Degustabox. I tried out the Peach in Strawberry Jelly which was nice and fruity. I really want to try some of the other, more exotic, flavours in this range such as the Mango in Mango Jelly!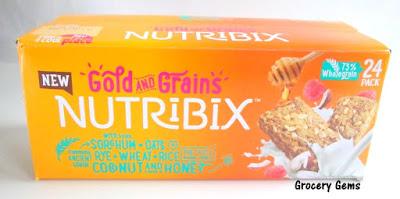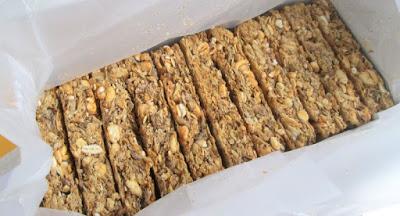 Nutribix Gold and Grains: Nutribix is a wholebrain biscuit style cereal made with ancient grain, coconut and honey. I'm not usually a fan of Weetabix type cereals (too mushy!) but I actually enjoyed Nutribix. The texture is quite crunchy so they held their shape quite well in the milk. The flavor is wheaty with a touch of sweetness and I didn't need to add any extra sugar.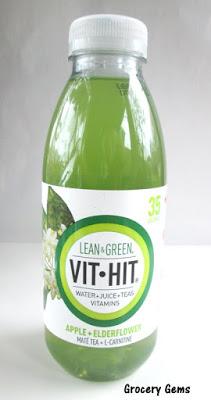 VitHit Lean & Green: VitHit is a juice based soft drink with 100% recommeded daily allowance of 8 different vitamins, no added sugar and fewer than 35 calories per bottle. The Lean & Green flavor combines apple, elderflower and maté tea (which I've never heard of!. The flavor is light and refreshing with a lovely sweetness - a bit like a lighter version of Coppella Apple & Elderflower juice. I would definitely try more from the VitHit range in future.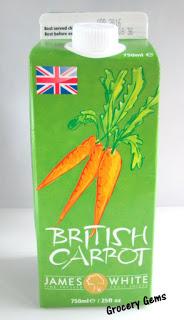 James White Drinks British Carrot Juice: I've only ever had carrot juice as part of other juices, usually a combination of orange, carrot and ginger, but it's quite a different flavor on it's own! This British Carrot Juice from James White is has an earthy, almost grassy taste, but with a sweet overall flavor. I'm not sure that carrot juice will ever be a popular juice on it's own but this might be useful for adding to smoothies.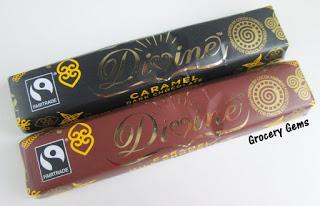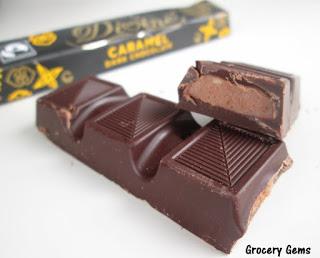 Divine Caramel: Two chocolate bars in Milk Chocolate & Caramel and Dark Chocolate & Caramel. The caramel centres have a thick, creamy texture rather than a gooey caramel. The flavours are both delicious with a super sweet caramel taste that has a buttery, vanilla edge.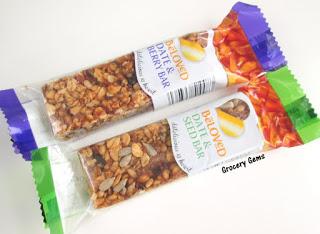 Beloved Bars: These are 100% natural bars with no added sugar - the ingredients are cold-pressed and bound together using natural date nectar. I don't think there are any other bars similar to these out there. I received the Date & Seed Bar and the Date & Berry Bar varieties. I especially liked the berry variety which had a natural tart sweetness and fruity flavor.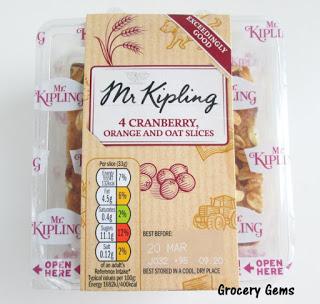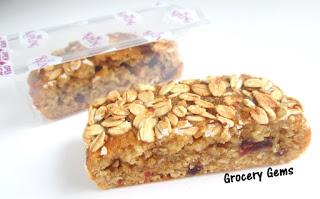 Mr. Kipling Cranberry, Orange and Oat Slices: These are really delicious and moist little cake slices. I really enjoyed the combination of the juicy cranberries, zest orange and oaty flavours here. I'll have to try the Chocolate & Coconut version next!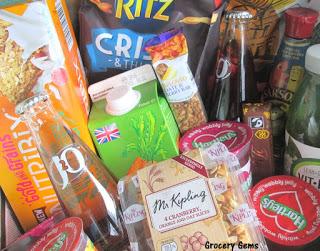 Another great selection of products in the February Degustabox! My favourites this month were the J20 Spritz, Mr. Kipling Oaty Cake Slices, and Divine Chocolates.
For more details on Degustabox:
Degustabox website: www.degustabox.comLike on Facebook: https://www.facebook.com/DegustaboxUKFollow on Twitter: https://twitter.com/DegustaboxUKI received a Degustabox in order to provide an honest review.