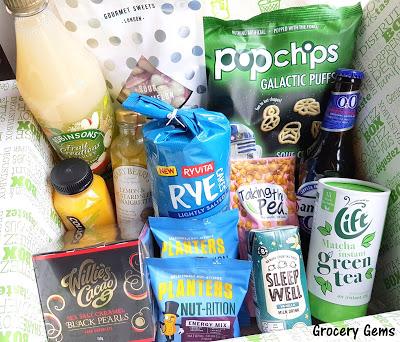 Another packed Degustabox arrived just a few days before Christmas. This 'December Box' was filled with a fun selection of Christmas appropriate snacks and treats as well as plenty of healthier products for January.

About Degustabox & Discount Code

: 8TL75

Degustabox is a monthly foodie subscription service that sends out a range of specially selected foodie 

products. There's always a great mix of new products that I haven't tried before, as well as plenty of treats from more established brands. 

Each Degustabox costs £12.99, delivery costs are included in the price, and there is no fixed contract involved - you can cancel at any time. 

The discount code is a massive £7 off, making the first box only £5.99 delivered! Check out the Degustabox website below and enter the new discount code: 8TL75 

https://www.degustabox.com/en/

Here's a quick round up of all the products I received in the latest Degustabox: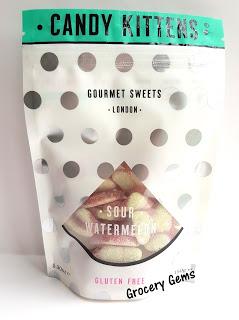 Candy Kittens Gourmet Sweets:
This range is made with all natural colours and flavours. These Sour Watermelon sweets are also gluten free. I'm not usually a fan of watermelon flavoured sweets, especially those from the US, as it's usually a very fake tasting flavor. However, these couldn't be more different; the flavor is fruity, natural and just delicious.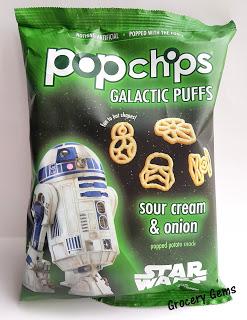 Popchips Galactic Puffs
: It was so awesome to find these Star Wars themed Popchips in the same week that the Last Jedi came out in the UK. Great timing Degustabox!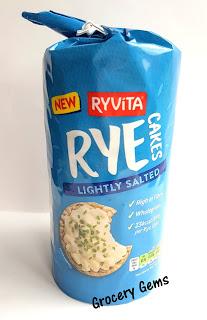 Ryvita Rye Cakes
: Made with wholegrain rye, these are naturally high in fiber and low in fat. I'm a fan of rice cakes as a quick snack so I'm looking forward to trying out this rye version this month.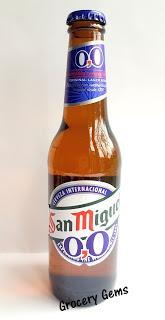 San Miguel 0.0%
: An alcohol free premium Spanish beer from San Miguel. This is a great addition to the Degustabox for anyone wanting to cut back and have a 'dry January'.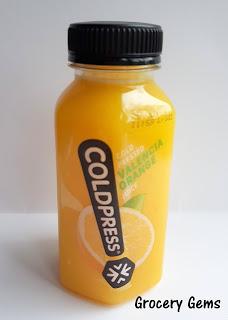 Coldpress
: A small bottle of Coldpress Valencia Orange Juice. As the name would suggest these juices are made using cold pressure rather than the usual heat pasteurisation process which can damage many of the vitamins in juice.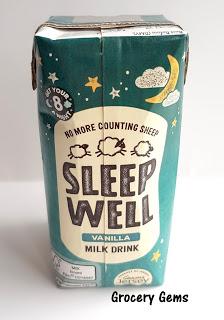 Sleep Well
: A vanilla milk drink that contains honey and Valerian - a herb that is often used to help people relax and sleep. The ingredients list is reassuringly short and contains just Jersey Whole Milk, Honey, Valerian and Vanilla Flavour.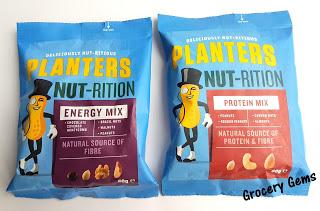 Planters Nut-rition
: Two packs of protein and energy packed nuts. The Energy Mix contains Chocolate Covered Honeycomb, Brazil Nuts, Walnuts and Peanuts. The Protein Mix has a nutty combination of Peanuts, Redskin Peanuts, Cashew Nuts and Almonds.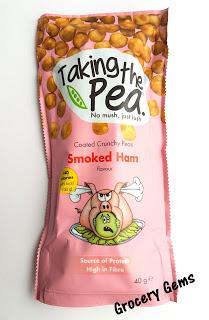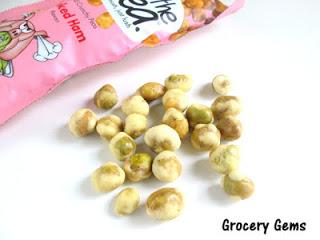 Taking The Pea
: I've tried this deliciously moreish pea snack in a previous Degustabox and loved them. The peas have a crunchy texture with a naturally sweet background flavor. The smoked ham flavouring is salty and  meaty - it perfectly pairs with the pea flavour, creating a delicious sweet and salty snack.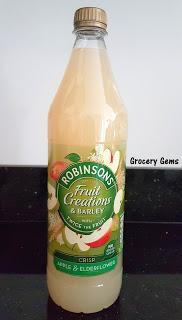 Robinsons Fruit Creations
: A range of more 'grown up' flavours of squash. They contain twice the amount of fruit and come in various flavours such as Apple & Elderflower or Mandarin & Lime. I was pleased to receive a full size bottle of the Apple & Elderflower flavor as I always enjoy that combination. It has no added sugar but still packs a lovely crisp and sweet flavor.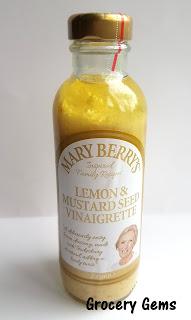 Mary Berry Vinaigrette
: A gorgeous Lemon & Mustard Seed Vinaigrette that is extremely versatile. The zesty flavor is delicious on potato or pasta salads and even over smoked salmon.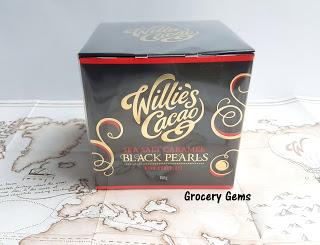 Willie's Cacoa Black Pearls
: An extra special addition to the Degustabox is this gorgeous box of Willie's Cacoa single estate chocolate (a 70 dark chocolate from Chulucanas) filled with a sea salted caramel. These are 100% natural and batch made from the best raw materials. As a surprise treat the Degustabox also included two beautiful large maps which show the chocolates' journey.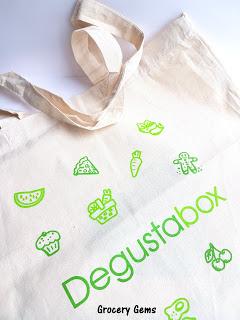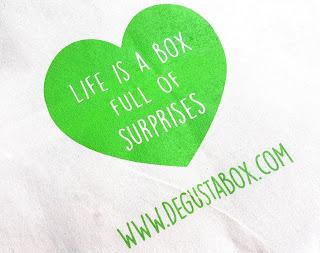 Degustabox bag
: I loved this extra gift in the Degustabox - a fab (and useful!) tote bag with the distinctive Degustabox logo and images. It's my new favorite grocery bag!
Overall, I was delighted with the fabulous selection in this months Degustabox. It's always difficult to choose favourites from such a packed box but this month I was especially pleased with the Candy Kittens Gourmet Sweet, Popchips Galactic Puffs and Robinsons Fruit Creations. 
For more details:Degustabox website: 
www.degustabox.com
Like on Facebook: 
https://www.facebook.com/DegustaboxUK
Follow on Twitter: https://twitter.com/DegustaboxUK
I received a Degustabox in order to provide an honest review.