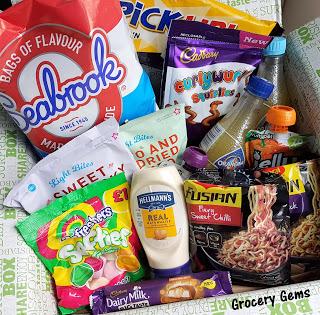 The August Degustabox arrived whilst the whole family was still at home - and everyone was eager to take the first peak inside! This box had a 'Back to School' theme and contained a mix of favourite brands, as well as a few new brands and drinks, that are perfect for packed lunches and snacks.


About Degustabox & Discount Code

: 8TL75


Degustabox is a monthly foodie subscription service that sends out a range of specially selected foodie 

products. There's always a great mix of new products that I haven't tried before, as well as plenty of treats from more established brands. 

Each Degustabox costs £12.99, delivery costs are included in the price, and there is no fixed contract involved - you can cancel at any time. 


The discount code is a massive £7 off, making the first box only £5.99 delivered! Check out the Degustabox website below and enter the new discount code: 
8TL75 

https://www.degustabox.com/en/Here's a round up of all the products I received: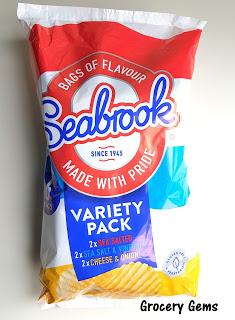 Seabrook Crisps: A multipack of classic crisp flavours from Seabrooks - Sea Salted, Sea Salt & Vinegar and Cheese & Onion. The kids loved these, especially my eldest who prefers crinkle cut crisps. They're crunchy and filling.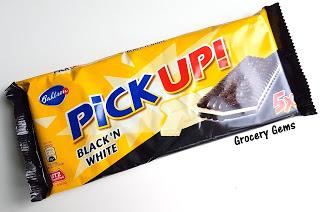 Bahlsen PICK UP! Black 'n White: Bahlsen is a brand that features fairly regularly in Degustabox. The Black 'n White biscuits are rich chocolate biscuits with a white chocolate filling that are unique and tasty. They're all individually wrapped which makes them extra useful too.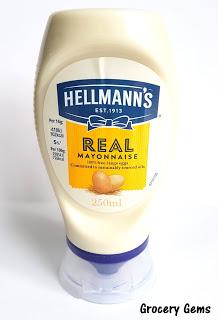 Hellman's Real Mayonnaise: I usually buy 'Light' mayo but it's useful to have this classic version for the kids' sandwiches (my sons are both super skinny so I'm always looking for ways to bulk them up!).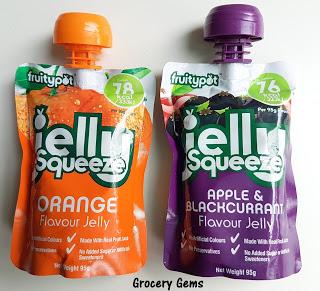 Jelly Squeeze: These are a fun way to have jelly on the go or in a packed lunch (no need for a spoon). Even better they're gluten and lactose free, and also suitable for vegans and vegetarians. The choice of flavours was great for us too as I have one orange fan and one blackcurrant fan.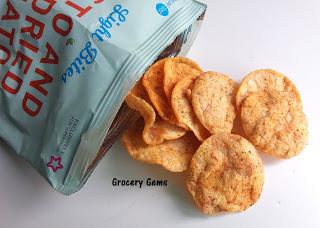 Light Bites Popped Chips: Light Bites are made using soya and chickpea (no potatoes here) to create popped chips with under 100 calories per pack. They're gluten free, vegetarian friendly and free from artificial colours, preservative and flavours. I received two gorgeous flavours: Pesto & Sundried Tomato and Sweet & Smoky Chipotle. Both were delicious - full of flavor and very moreish.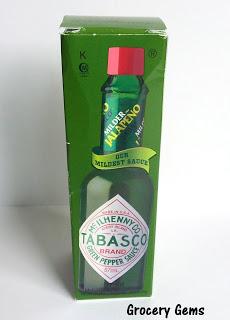 Tabasco Green Pepper Sauce: I liked the look of this when I first unpacked the Degustabox but I didn't realize that this would become one of my favorite products in a long time. It's a mild and tangy sauce that adds a dash of pure jalapeno flavor to any dish. I'm loving this on my lunch time salad but I've basically been adding a dash to most meals. My kids love it too and even added a sprinkle to their spaghetti dinner! I'll be buying this one again and again.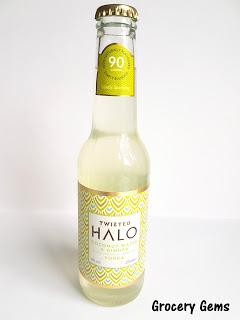 Twisted Halo: An intriguing combination of coconut water, ginger and vodka. The coconut water adds a naturally sweet taste (there are no added sugars), that's perfect with the warming ginger flavor and hint of zesty lime.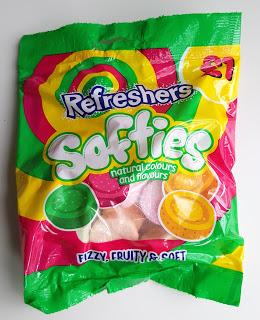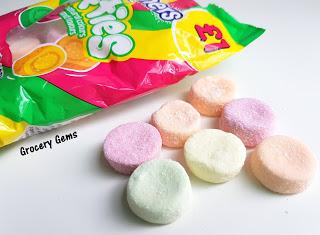 Refreshers Softies: I'm not the biggest fan of Refreshers as a sweet, the flavor is a bit too 'chalky' for my tastes. However, fans will be pleased that these new softies have the same classic Refreshers flavor but in a soft and chewy texture. I do prefer this texture but the flavor is still not for me.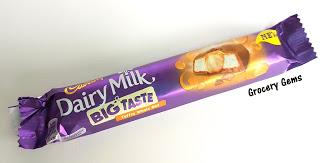 Cadbury Dairy Milk Big Taste: I reviewed one of the large versions from the Cadbury 'Big Taste' range in a previous Degustabox review - HERE. It's great to see these available in smaller versions too as I really enjoyed the flavor but I wouldn't buy the bigger bars very often.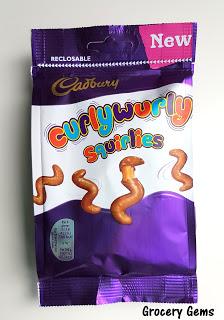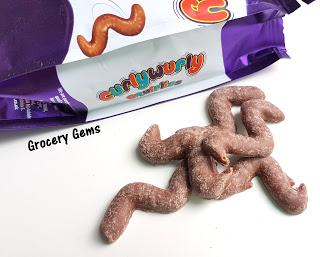 Cadbury CurlyWurly Squirlies: Degustabox often contains brand new products and it's always exciting to find one from Cadbury! These bitesize Curly Wurly pieces are perfect for sharing. They don't look very attractive (at all!) but I can confirm that they're just as tasty as the regular Curly Wurly classic.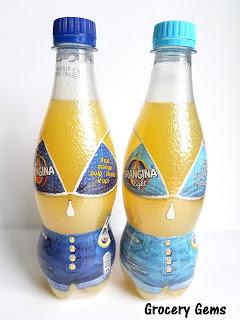 Orangina Summer Bottles: I must admit I didn't realize that these bottles had bikini designs on them until I was taking the photos. They certainly give them a summery vibe... Funnily enough I haven't had Orangina for years so I enjoyed trying it again. Both versions are very fruity and refreshing but I think I prefer their original designs.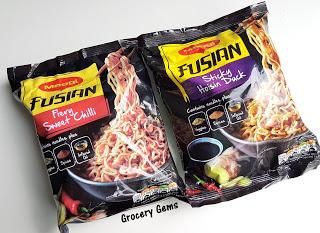 Maggi Fusion Noodles: These noodles are interesting because they contain a little sachet of veggies as well spices and oil. The flavours are actually quite mild but the whole thing is very tasty for an instant noodle.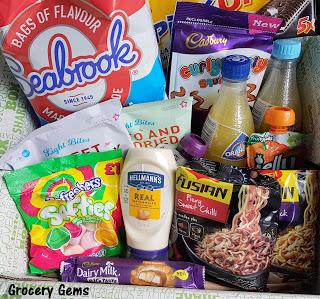 Overall I was pleased with the 'Back to School' selection in the August Degustabox - there were plenty of useful products as well as tasty treats. This month, I especially enjoyed the Tabasco Green Pepper Sauce, Seabrook Crisps and Cadbury chocolate. I'd love to hear your thoughts on this months Degustabox in the comments below.
For more details:
Degustabox website: www.degustabox.comLike on Facebook: https://www.facebook.com/DegustaboxUK
Follow on Twitter: https://twitter.com/DegustaboxUK
I received a Degustabox in order to provide an honest review.