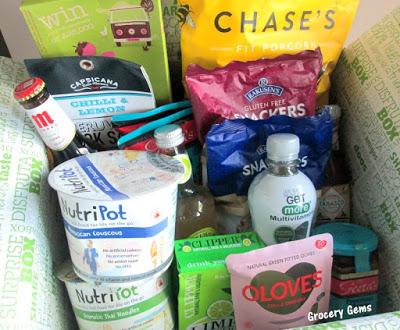 My August Degustabox actually arrived in early September as I had to delay the delivery (I was on holiday when it was due to arrive). I love how easy it is the reschedule the Degustabox delivery if the time and date isn't convenient. Anyway, as usual the Degustabox was once again packed full of new foodie products that I can't wait to try. 
Discount Code: BLDEG15
Degustabox is a monthly foodie subscription service that sends out a range of specially selected foodie 

products. There's always a great mix of new products that I haven't tried before, as well as plenty of treats from more established brands. 

Each Degustabox costs £12.99p, delivery costs are included in the price, and there is no fixed contract involved - you can cancel at any time.
The discount code has been increased and now offers a massive £7.00 off, bringing the cost to £6.99 delivered. Check out the Degustabox website below and enter the discount code: BLDEG15


www.degustabox.com/en
Here's a quick round up of all the products I received in the August Degustabox: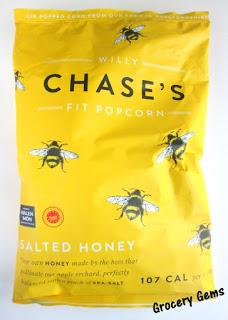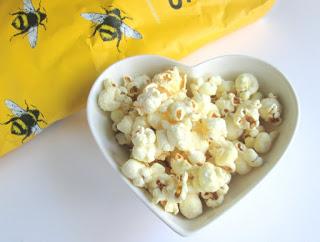 Willy Chase's Fit Corn: I've never heard of this brand before but the bright packaging and interesting flavor made it instantly appealing. There were one of four possible flavours in the Degustabox: Apple Cider Vinegar, Smokey Bloody Mary, Goats Cheese, Onion & Thyme or Salted Honey. I'm definitely pleased with the flavor I received! The combination of sweet honey and salty flavours worked together perfectly.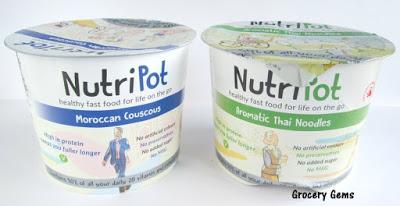 NutriPot: Another new brand to me which I'm always keen to try out. The NutriPot are designed to be healthy and nutritious, with each pot containing 50% of all the 28 vitamins and minerals your body requires every day. I received two flavours that are both simple to make by just adding boiling water. The Aromatic Thai Noodles has a slightly spiced flavor while the Moroccan Couscous is flavoured with sultanas and herbs.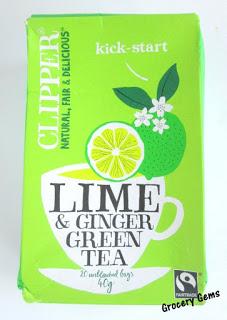 Clipper Lime & Ginger Green Tea: I've only recently become a convert to lemon flavoured green tea. I'd always assumed it wouldn't be for me but I tried a cup at a friends house and became hooked. This Lime & Ginger flavor works just as well with the lime added a refreshing sweetness and the ginger providing extra warmth. Lemon green tea is still my favorite but I would buy this one if I fancied a change.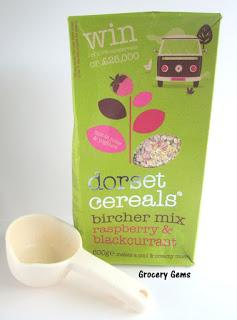 Dorset Cereals Bircher Mix: Bircher Muesli is traditionally made in Switzerland by soaking oats overnight in juice and yogurt and adding grated fruit. The Dorset Cereals Bircher Mix came with a little scoop for measuring out the perfect portion, and is then made by adding 60ml of apple juice, a spoonful of yogurt on top and refridgerating for 30mins (or overnight) in the fridge.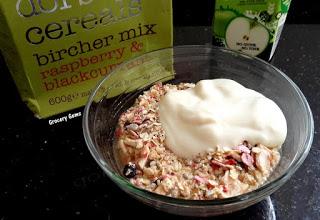 The result is an absolutely delicious and creamy muesli that is packed full of fruity flavor. I've never had oats made with apple juice before and now I just can't stop! It's become my favorite breakfast and I've had it every day since I first tried it. I'll be buying this regularly from now on.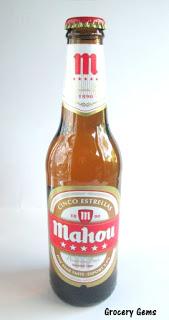 Mahou Cinco Estrellas Lager: This lager is produced in Madrid and has a history going back 126 years. It's available in most supermarkets such as Asda, Sainsbury's and online at Ocado. My dad loves this one!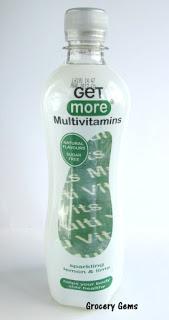 Get More Multivitamins: This drink is made with spring water, natural flavours and no added sugar. There are six different flavours available and I received the Sparkling Lemon & Lime. It's a refreshing drink with a flavor similar to a diet lemonade. I preferred the Still Mango & Passionfruit version which I tried in a previous Degustabox.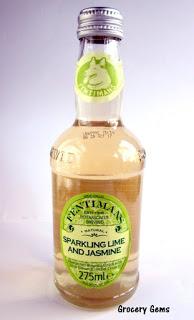 Fentimans Sparkling Lime & Jasmine: I'm a fan of Fentimans' botanical drinks, especially their Curiosity Cola. This Sparkling Lime and Jasmine is new to me so I was excited to give it a try. The initial flavor is quite sharp, with the citrus notes kicking in straight away and quite a sour taste overall.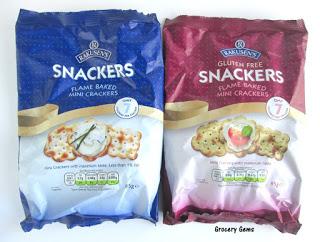 Rakusen's Snackers: Available in Plain and Gluten Free varieties. These Snackers are less than 1% fat and have seven calories per cracker. The ingredients in both are very simple, resulting in quite plain tasting crackers - a bit like water crackers. They're very crunchy which makes them good for dipping and topping.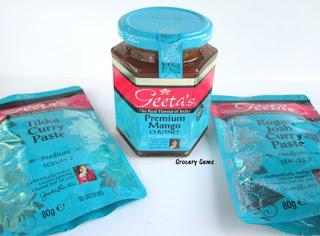 Geeta's Curry Pastes & Chutney: There were three different products from the Geeta's range in the Degustabox. The curry pastes, a Tikka and a Rogan Josh, are quite small so are ideal for two rather than for family meals. The Premium Mango Chutney is an award-winning chutney that is sweet, tangy and full of flavor.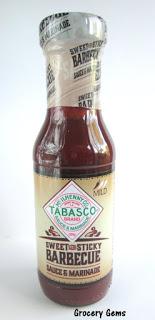 Tabasco Sauce: My other half was very pleased to find this in the Degustabox. He loves trying out different barbecue sauces - any excuse to fire up the BBQ! This Sweet & Sticky Barbecue sauce and marinade has a rich and smokey flavor and works well on ribs and pulled pork.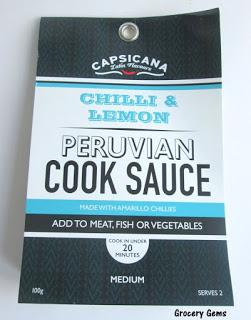 Capsicana Latin Flavours: Capsicana Cook Sauces are available in three Latin American inspired flavours; Peruvian Chilli & Lemon, Brazilian Chilli & Coconut, and Mexican Chilli & Honey. This looks like a fabulous new range and the flavours all look really appealing. I'm looking forward to giving these one a try, I'll probably use it with chicken but it can also be used with fish or vegetables. The Capsicana range is now available at Waitrose.
Overall, I really enjoyed the surprise selection in this months Degustabox. There was a wonderful mix of useful items and many new brands. I also received a packet of Oloves which I've reviewed previously here - Oloves Olives Review. My favourites this month were the Clipper Tea, Tabasco BBQ sauce, Chase's Popcorn and the amazing Dorset Cereals Bircher Mix.
For more details on Degustabox:
Degustabox website: www.degustabox.com/enLike on Facebook: https://www.facebook.com/DegustaboxUKFollow on Twitter: https://twitter.com/DegustaboxUKI received a Degustabox in order to provide an honest review.