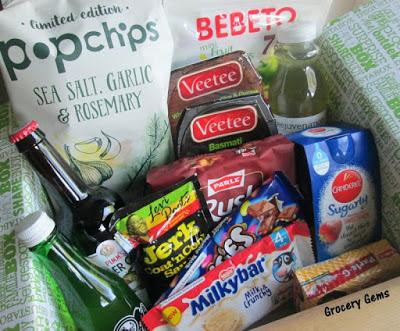 The latest Degustabox arrived this week and as always it was full of foodie treats, including a new and limited edition flavor of Popchips. 
Degustabox is a subscription service that promises to send out a big box filled with a surprise selection of groceries each month. Each Degustabox costs £12.99p but you can still get £6.00p off using the discount code below. Delivery costs are included in the price and there is no fixed contract involved - you can cancel at any time.


£6 Discount Code: BLDEG15



Degustabox have kindly provided my readers with a massive £6.00 off, bringing the cost to £6.99 delivered. Enter the Discount Code: BLDEG15 www.degustabox.com/en
Here's a quick round up of all the products I received in April's Degustabox (there are a LOT of photos!):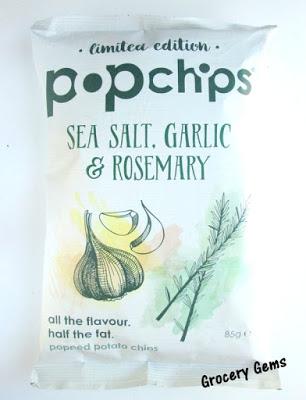 Popchips Limited Edition Sea Salt, Garlic & Rosemary: A large bag of new Popchips Sea Salt, Garlic & Rosemary. There is also a limited edition Popchips Sea Salt, Caramelised Onion & Thyme flavour, which some Degustaboxers may have received instead.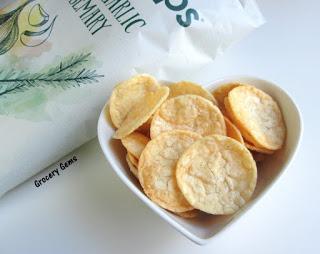 I'm a big fan of Popchips and this new flavor is just spot on. All the elements of sea salt, garlic and rosemary work together to create a delicious flavor. I especially love the strong rosemary combined with the garlic - just snacking perfection.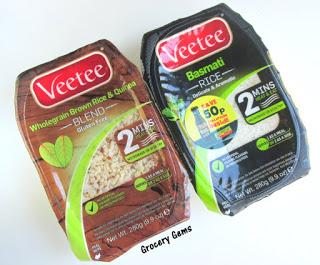 Veetee Rice: Two packets of microwaveable rice from Veetee in Wholegrain Brown Rice & Quinoa and Basmati. I do buy this brand of easy to make rice packets every once in a while. They're just so useful to have in the cupboard for those super busy days.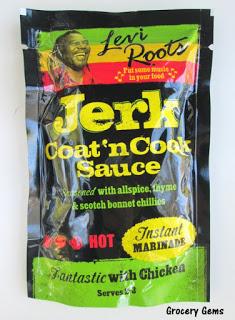 Levi Roots Jerk Coat 'n Cook Sauce: My son is already a fan of Levi Roots sauce so when he saw this packet he wanted to make it straight away. Since it's an instant sauce and doesn't need marinading I decided to give it a go with some chicken breasts.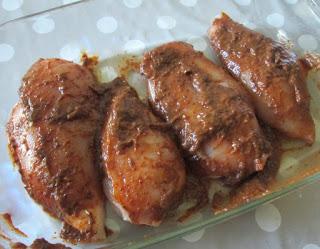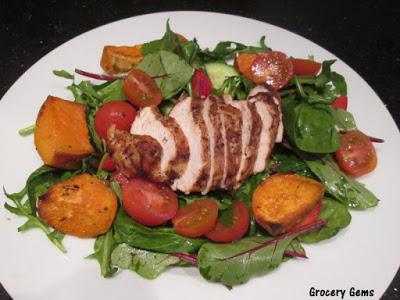 We had the chicken sliced with a colourful salad and sweet potatoes. The chicken only took about 25 minutes in the oven and was lovely and juicy. I'm always sceptical about instant marinades but the flavor worked well here and the chicken was delicious with a real spicy kick.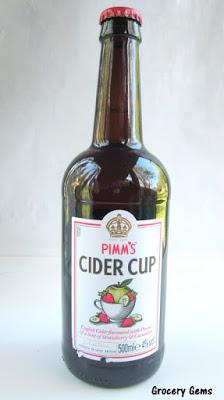 Pimm's Cider Cup: A summery English Cider flavoured with Pimm's and a hint of strawberry and cucumber. It's great to enjoy now that the days are getting longer and warmer!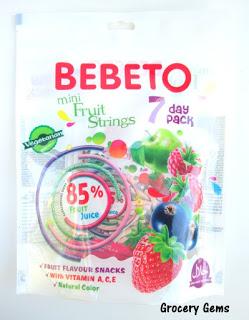 Bebeto Fruit Strings: This fruity snack has been awarded a Product of the Year award for their innovative use of fruit juice. They're also suitable for vegetarians and vegans.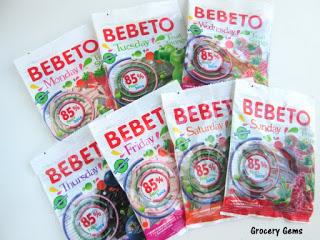 These are so cute! There are 7 packs inside, each printed with a different day of the week. This will appeal to any kids (like mine) who like to keep things in order. I'll definitely get in trouble if I put in a Tuesday bag into the lunch box if it's actually Friday!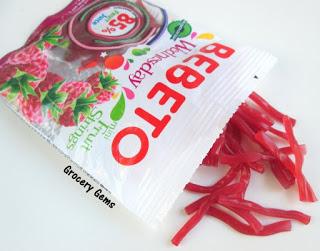 The flavours in the pack are Raspberry (2 bags), Apple (2 bags), Blackcurrant (1 bag), and Strawberry (2 bags). The texture is soft and chewy and all the flavours were really tasty - very sweet and fruity.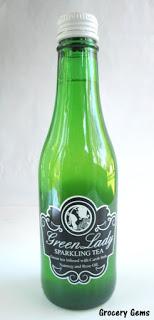 Green Lady Sparkling Tea: This is an interesting drink. It's a lightly sparking tea, made with Green Darjeeling tea leaves and the finest all natural ingredients. I like the fact that the ingredients list is so simple and includes flavourings such as nutmeg.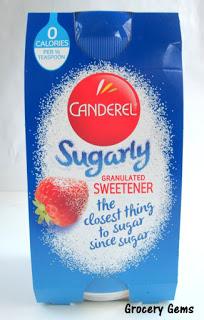 Canderel Sugarly: This is described as a zero calorie sweetener that looks like granulated sugar and tastes like sugar. It can be used in hot drinks, on fruit and cereals and for baking. I'll be giving this a go for baking some low calorie banana bread.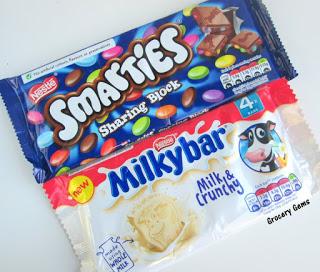 Smarties & MilkyBar: I'm always pleased to find some chocolaty treats inside the Degustabox and this month was no exception as I haven't tried either of these.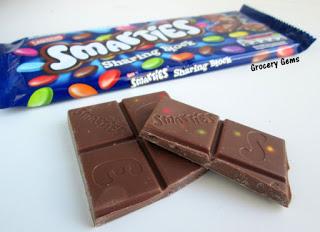 Smarties Sharing Block:  A bar of sweet and creamy milk chocolate packed with colourful mini Smarties. This is a super sweet bar and definitely one for anyone with a sweet tooth! I could only eat a small amount of this at a time but I have to admit I did like the texture of the crunchy Smarties in the creamy chocolate.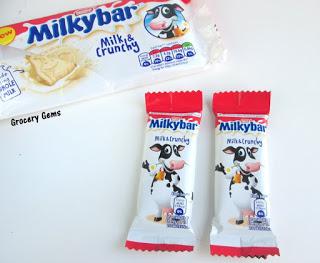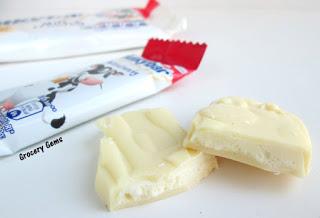 Milkybar Milk & Crunchy: This is a new chocolate from Milkybar, a small sized bar for kids, in a fun cow shape. Each bar has a creamy and crispy center covered in a layer of white chocolate. I couldn't resist having a sneaky one of these myself and I really enjoyed the creamy and sweet flavor.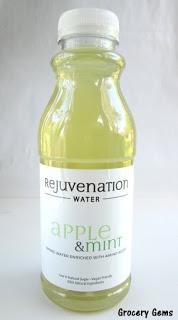 Rejuvenation Water Apple & Mint: Rejuvenation is a spring water drink enriched with amino acid glutamine which has been shown to have benefits for the immune system and for stress, depression and anxiety. I can't speak for any of the health claims but I did enjoy the flavor of this drink. The apple and mint is an enjoyably sweet combination and a very refreshing one too.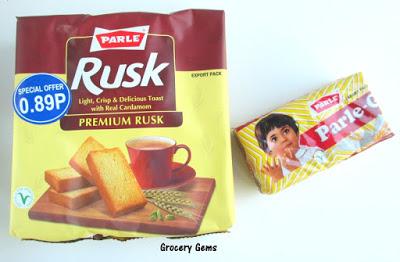 Parle: One of the things I love about writing this blog is discovering brands from around the world. I hadn't heard of this Indian brand before but apparently Parle-G are the largest selling biscuit brand in the world.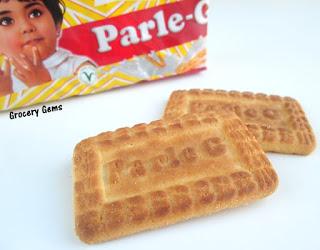 Parle-G Biscuits: These biscuits are made with milk and wheat for 'all round nourishment'. They're simple biscuits with a sweet flavor and golden, buttery texture. These are lovely with hot drinks and a nice treat for little hands too.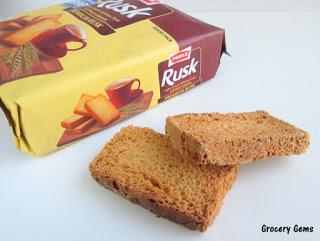 Parle Rusk: These rusks are enriched with cardamom and have a surprisingly sweet flavor and light texture. I really enjoyed the flavor here - they're light and sweet which makes them absolutely perfect with tea.  If you've never tried these before then you should definitely give them a go.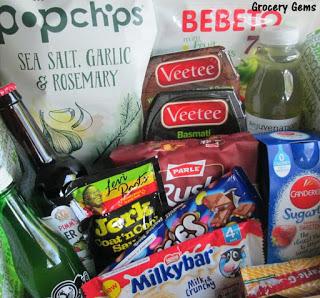 Overall, I was delighted with the impressive selection in this month's Degustabox - it's one of my favorite boxes so far. I was especially pleased with the Popchips, Levi Roots sauce, Parle, Bebeto Fruit Strings and the Milkybar Milk & Crunchy.
For more details:Degustabox website: www.degustabox.comLike on Facebook: https://www.facebook.com/DegustaboxUKFollow on Twitter: https://twitter.com/DegustaboxUK
I received a Degustabox in order to provide an honest review.