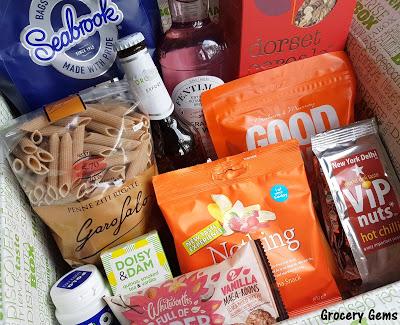 The April Degustabox arrived last week packed full of new foodie treats and surprises. I was especially pleased to find plenty of full sized groceries such as cereal and pasta included in this months box.
Discount Code - £7 off: 
8TL75
Degustabox is a monthly foodie subscription service that sends out a range of specially selected foodie 

products. There's always a great mix of new products that I haven't tried before, as well as plenty of treats from more established brands. 

Each Degustabox costs £12.99, delivery costs are included in the price, and there is no fixed contract involved - you can cancel at any time.
The discount code is a massive £7 off, making the first box only £5.99 delivered! Check out the Degustabox website below and enter the new discount code: 8TL75

www.degustabox.com/en
The selection of products can vary but here's a quick round up of all the products I received in the April 
Degustabox
: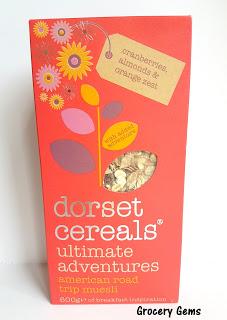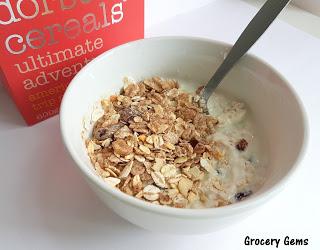 Dorset Cereal Ultimate Adventures
: I've been a fan of Dorset Cereals ever since I first reviewed their muesli - see my post here 
Dorset Cereals Muesli Review
. I like the idea of this new Ultimate Adventures range of muesli which is inspired by travels around the world. There are two varieties available in the Degustabox; the inca trail inspired Machu Picchu flavor and the Route 66 inspired American Road Trip Muesli. I received the latter which is a blend of cranberries, almonds and orange zest. It's a great tasting combination and I've been enjoying this zesty flavor every morning with yogurt.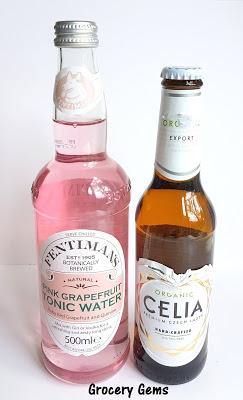 There are two types of Degustabox alcohol or non-alcohol. Depending on which box you choose you would have received one of these drinks.
Fentimans Pink Grapefruit Tonic Water
: This is a botanically brewed, pink grapefruit flavoured tonic water that is ideal for mixing with Gin or Vodka. I might try this with a fruit juice for a non-alcholic version.
Celia Organic Lager
: This 100% organic Czech lager is brewed using just three ingredients. It's very refreshing and is also gluten free.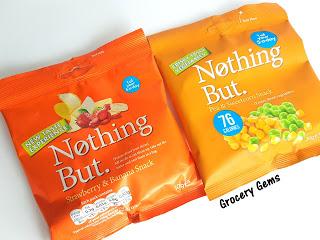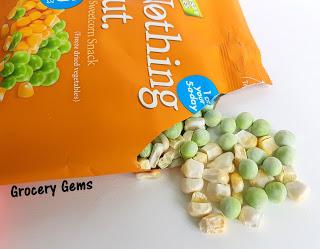 Nothing But.
: Two snack packs of freeze dried fruits and vegetables containing nothing bu 100% wholesome ingredients. They're suitable for vegetarian, vegan and gluten free diets. I received the Strawberry & Banana Snack and the Pea & Sweetcorn Snack. I've previously tried the fruity flavor and enjoyed it so I was more curious to try the peas and sweetcorn! Freeze drying the vegetables certainly gives them a unique texture, they honestly felt quite papery and dry. However, the flavor was good and surprisingly sweet.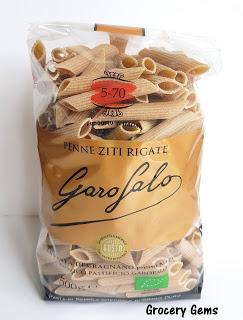 Garafalo Whole Wheat Penne Pasta
: I've reviewed Garofalo before in a previous Degustabox and I was delighted to find more from this brand. Garofalo pasta always gives great results and the whole wheat variety is very tasty too.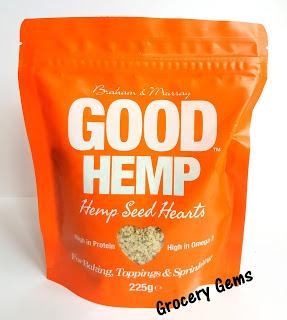 Good Hemp:
These Hemp Seed Hearts are high in protein, fiber and Omega-3. They're useful for sprinkling on cereal, yogurts and even salads and stir fries. I've seen some suggestions for adding these to overnight oats instead of chia seeds so I'll definitely be giving that a go.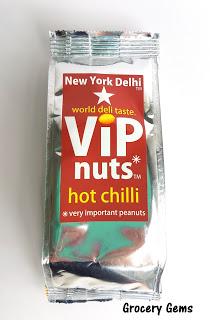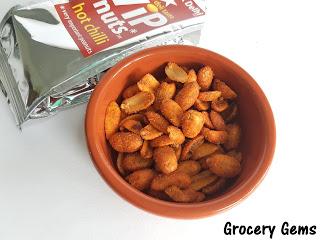 VIP Nuts Hot Chilli
: This is NOT one of those hot chilli snacks with only a hint of chill. Guard your tastebuds because these little peanuts have a full on intense chilli flavor with a serious heat. Unfortunately these are not for me as I found them far too hot - definitely one for fans of a proper chilli kick only!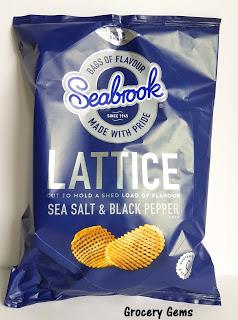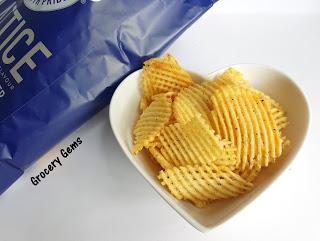 Seabrook Lattice
: The shape of these crisps is very impressive and is designed to hold even more flavor. I enjoyed the deliciously simple combination of the sea salt and black pepper which created a very moreish snack.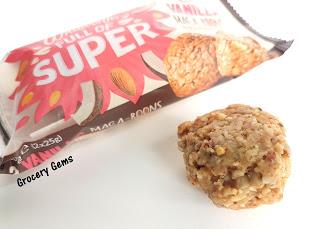 Whitworths Full of Super
: These Vanilla Maca-Roons are so good! They're crammed with almonds, flakes of coconut and golden flax seeds. I loved the natural tasting coconut flavor with the nuts and seeds. The texture is great too and the whole thing is very filling and satisfying.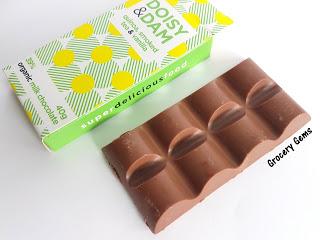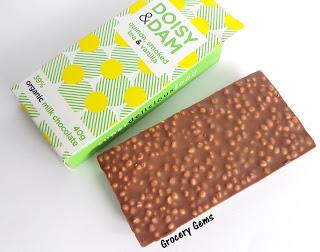 Doisy & Dam's Quinoa, Smoked Tea, & Vanilla Chocolate
: This is an unusual new find in a very unqiue flavor - Quinoa, Smoked Tea & Vanilla Chocolate. It's made with Bolivian popped quinoa and organic Dominican 39% milk chocolate. I wasn't sure at first about this one but the flavor is surprisingly good. The quinoa pieces reminded me of puffed rice cereal in it's texture. The smoked tea is unusual and comes through in an initial smokey hint that soon reveals the subtle tea flavor. It's all very lightly done and creates a very tasty chocolate.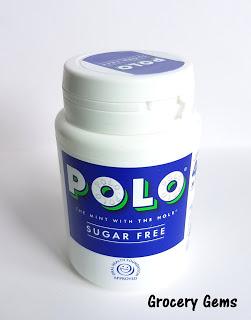 POLO Sugar Free Pot
: A handy and convenient version of the classic mint that usually comes in paper wrapped tubes. I like the thought of this sealed pots as it's probably less likely to fall apart at the bottom of my bag!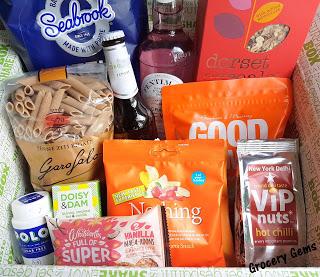 Overall I was pleased with this month's surprise selection from Degustabox. I especially enjoyed the Seabrook Lattice Crisps, Dorset Cereals and Whitworths Vanilla Maca-Roons. If you're a subscriber then I'd love to hear your thoughts on this months Degustabox selection in the comments below.
For more details:
Degustabox website: 
www.degustabox.com
Like on Facebook: 
https://www.facebook.com/DegustaboxUK
Follow on Twitter: https://twitter.com/DegustaboxUK
PR Samples
.