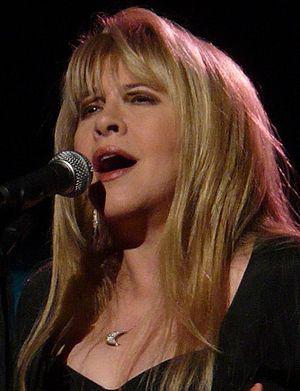 Sometimes in the midst of madness and insanity, one can find a gem. This is so with Stevie Nicks' 1985 album track If I Were You from her album Rock A Little.
If I Were You is a plea to a lover to stay. However, what makes this track stand out the most is that, unlike some of the songs on Rock A Little (such as Imperial Hotel, Rock A Little, and The Nightmare) you can coherently hear what Ms. Nicks is saying. It is quite clear she was on alot of cocaine when she made this album, but somehow we got this little gem.
The other thing that makes this track stand out is that it seems to take a detour from all the synthesizers and 80′s cheesiness that made this album terrible. Rather it's an updated homage to the overall sound that made her famous in the first place.
Bravo!