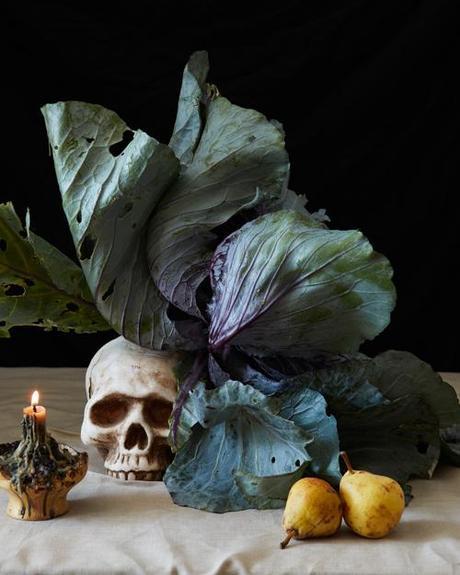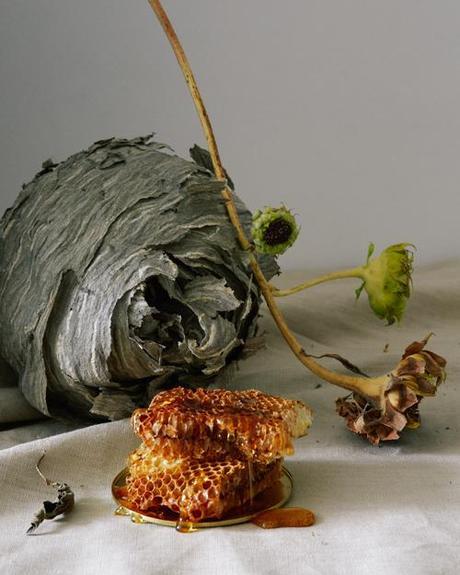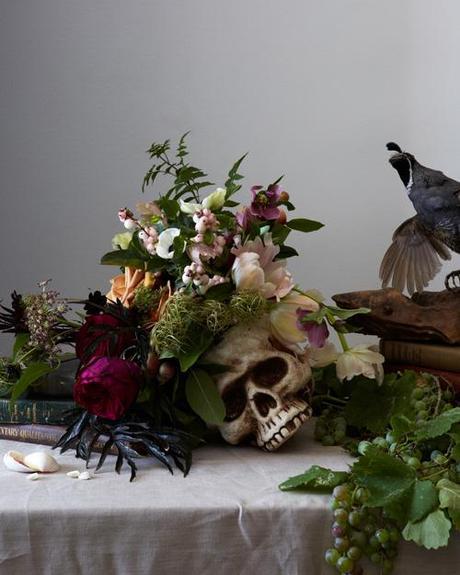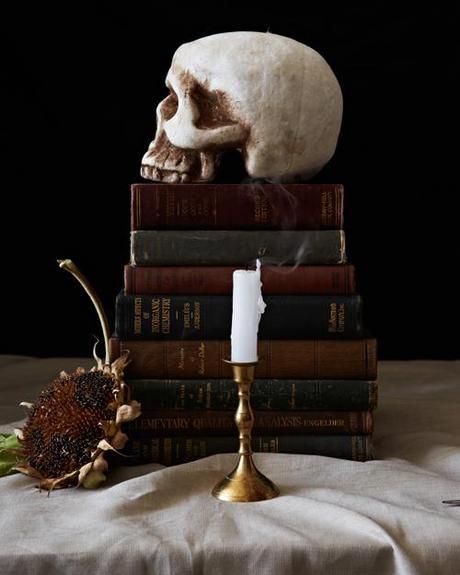 Happy October! Right on cue, Utah welcomed fall in with crisper weather, rain, and falling leaves.
If you're just joining us here on Lars, we're showing you how to throw the perfect Halloween party, complete with printables (
like this invitation
), costume ideas, and today, food, and decor ideas. The theme of the party is vanitas, which is an art history reference describing the brevity of life and nearness of death. In art, this concept was portrayed with decaying flowers, blown-out candles, and rotting fruit SO, we thought, wouldn't that make an awesome party theme? Because who doesn't want rotting fruit at their party, right?
Here are some decor ideas for your party. Think "what would be in a Dutch baroque painting?" and create a number of vignettes around your space. To get you going:
Stacked old books
Skulls (I got ours at Michael's. They're made of styrofoam so you can carve them out and use them as a vase to put flowers in!)
Shells
Candles and candlesticks. Lots of them!
Honey and honeycomb
Dried or old flowers (finally, you black thumbs are in luck!)
Rotting fruit. 
Taxidermy
Linen tablecloth
Photography by Alpha Smoot
Flowers by Sarah Winward
Props by Mary LeeArt directed by Brittany Jepsen