I had an "Aha!" moment today. Metalic gold. On my walls.  I had planned on cutting a stencil and doing something oversized... not sure what, maybe hexagons or something a bit more organic. Originally I was just going to paint my walls white, but I have been dying to do something more.  Then it hit me. Gold. It would also glam up and add sparkle to this dark north facing room. 
So here is my inspiration.  I'm thinking a gold paint pen and something like this design...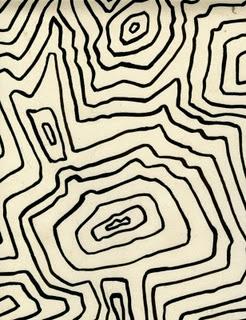 Be back in about a month with the finale, in the mean time here some blinging walls...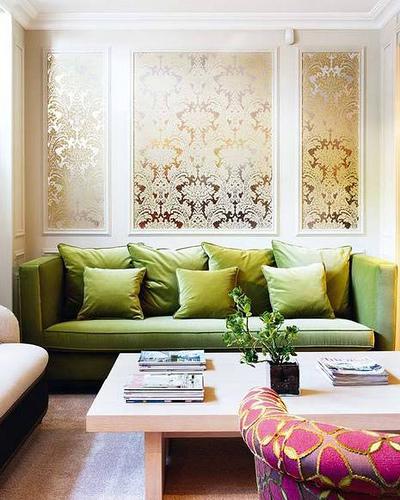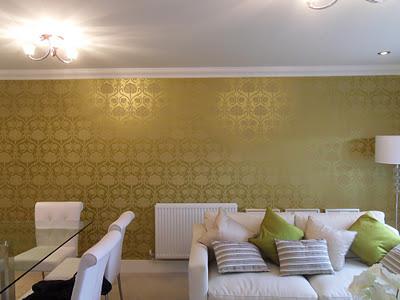 I love this one from Miss Print...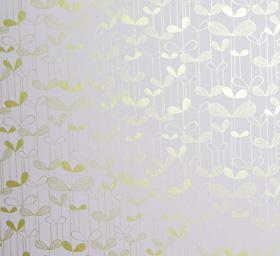 and my all time fave goldie from O & L...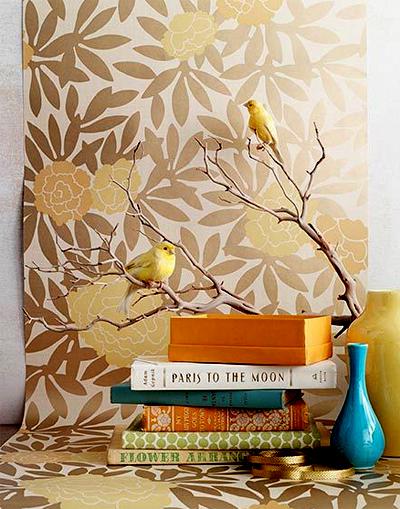 Thanks for all your well wishes. My back is still aching, but I can now get up out of bed by myself and walk around. And I am walking like a 75 year old as opposed to a 105 year old. Progress.
Also, I have to shout out to my girl Linds over at Everything LEB for making my day with her O'verlays makeover.  Have ya seen it? I love her use of gold handles on the sides!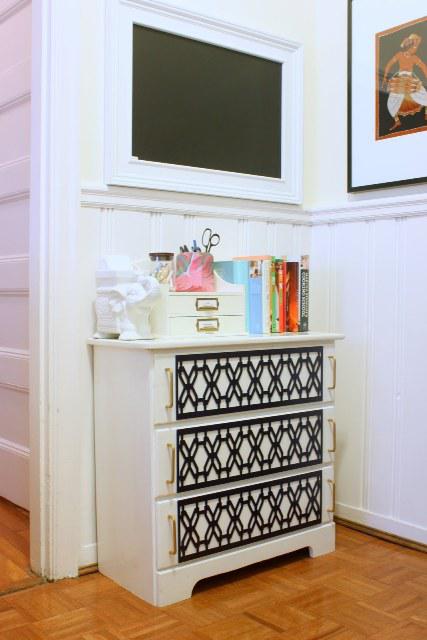 Go see the transformation here!