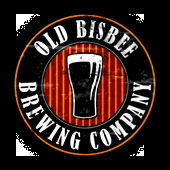 Old Bisbee Brewing Logo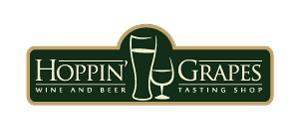 Hoppin Grapes Logo
Hoppin' Grapes Wine and Beer Tasting Shop is teaming up with Old Bisbee Brewing Company to bring you some of the finest local brews offered in Southern Arizona! Visit us on June 25th at 6:30 PM to sample Old Bisbee Brewing Company's Pilsner, Summer Wheat, IPA, Salute and Fort Huahcuca Ale all for just $8 plus tax. Help us choose which beer we will carry at Hoppin' Grapes. Stop in and vote tonight. After all, voting is your civic duty ;)
Special thanks to Old Bisbee Brewing Company for helping make this event possible. We are excited to try all of their beers and even more excited to allow you, the customer, to decide which beer we carry next at Hoppin' Grapes!  
See you tonight at the 'Grapes! -Eric
Hoppin Grapes Wine and Beer Tasting Shop and Retail Store is located at 409B West Fry BLVD in Sierra Vista, Arizona, one block outside of the main gate to Fort Huachuca.  Hoppin' Grapes provides a relaxed lounge atmosphere to sample great wine and beer including lots of Arizona beer and wine choices.  We offer a variety of cheese plates, snacks and desserts to enhance your tasting experience.  We also offer the ability to carry-out beer and wine from our retail section.  Reservations for parties of six or more are encouraged.  We do not accept reservations for after 6:00 PM on Friday and Saturday nights. Call 520-338-WINE or visit
hoppin-grapes.com
or facebook.com/hoppingrapes for more info.