As another month comes to an end I decided to share some of my most reached for beauty items this December!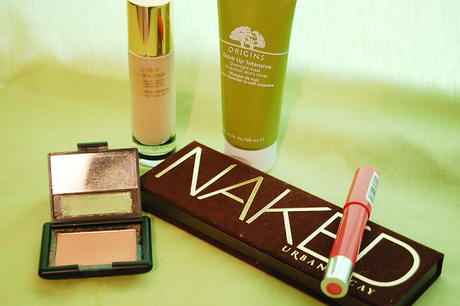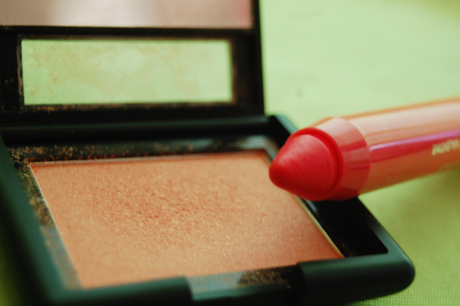 ELF Blush in Twinkie Pink & Revlon Just Bitten Kissable Balm in Sweetheart
These two items were definitely big surprises for me this month! I bought this ELF blush a while ago but I decided to give it a chance this month & I've grown to love it. It does contain shimmer so I usually only use it on nights out or parties which have been quite frequent this month.
The Revlon lip stain is perfect because I'm kind of like a child when it comes to lipstick as it usually gets all over me! This is the perfect in-between to a lipstick & chapstick as it has pigmentation but goes on similar to a chapstick! Perfect!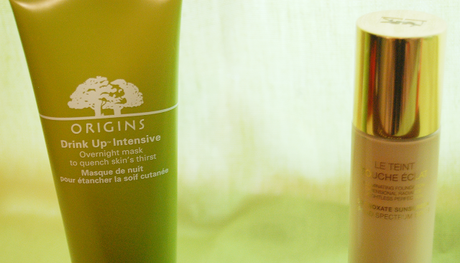 Yves Saint Laurent Le Teint Touche Eclat Illuminating FoundationOrigins Drink Up Intensive Overnight Mask
I'm usually all for light-wearing foundations in the summertime but since the winter air usually dries my skin out I've been looking for something that can keep the moisture in but providing me with decent coverage.  I have found THE ONE in this foundation. IT does everything I need, and I admit I was skeptical at first because of the price ($55!!!) but its definitely worth it. And it comes in such a wide variety of shades you are guaranteed to find the one for you!
I've praised this Origins mask before but it really does wonders on dry skin. I love the thick consistency because it really makes you feel like its doing its job...and the best part? It really does!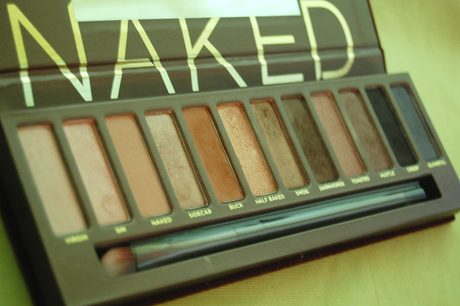 Urban Decay Naked Palette
 Almost everyone has this palette or at least a dupe of it...and rightfully so. It contains awesome shades for pulling off everyday looks but even shimmer so you can get the perfect smokey eye. I do have to admit though that Urban Decay shadows do contain the best pigmentation and these are hard to beat.