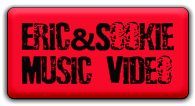 Unfortunately, Deborah Court was unable to finish the next chapter in her Eric & Sookie story, "Piece of Glass" today.

In lieu of it – she wanted to share something else she thought you would all enjoy!
This is what she wanted me to pass on to you…
Hiya fellow Eric and Sookie Lovers!

It's me, Deborah, your humble writer. First I want to thank you so much again for your incredible comments on "Piece of Glass", my Eric and Sookie story. I'd like you to know that I read each and every one of them – they mean the world to me and make me smile throughout the whole day. Also, they keep me writing more and more of this story. For a writer, it's the greatest reward to know that people not only like your work, but that they are actually moved by it; that simple words create a telepathic bond that makes your readers feel, laugh and cry along with you. It's magic.

Also, I want to give a big THANK YOU to Erika, my friend and owner of this awesome website, who has been so gracious to host my story here on Eric and Sookie Lovers. I'm amazed by how much love and work she devotes to keep us happy with daily TB and E/S news, and in such an entertaining way.

Now to the topic of this guest post. I am a big fan of Eric and Sookie videos on Youtube and love to watch them to bring myself into the right mood before I start to write new chapters. It's unbelievable how the video makers manage to work with a limited number of E/S scenes and always create something new out of it. It's not very different from writing; actually, some of these talented video creators are also fanfic writers.

Since I know how much you yearn for your regular Eric and Sookie fix, I'd like to share my (formerly) top secret, own personal Eric and Sookie video playlist with you. I love all of these videos and can highly recommend them. I deliberately chose videos who "speak" to me and tell a whole new story. I hope you enjoy them as much as I do! So here they are:
1. "It's all coming back to Sookie now" by Anaksunamen999
Sookie remembers Eric after something has gone terribly wrong with their relationship . Has their love still a chance?
This video is sheer, EricandSookie-gasmic perfection. Epic, romantic, dramatic – love it! Perfectly synchronized with the music. It always cracks me up when the magister says, "Sheriff Northman, the neighbors have been complaining." LOL!
2. "I should go" by xrachmcgrathx
Eric dreams of Sookie, longing for her even if she's not his (yet).
How desperately the lonely Viking desires his Sookie! The end gives me shivers of pleasure. Love those Askars voiceovers.
3. "Like a Virgin" by Fangtasiadream
Are you ready??? Shower scene, please!
This one will make you grin like an idiot. With awesome live version of Madonna's "Like a Virgin".
4. "The Invisible Man" by Anaksunamen999
Beel is "The Invisible Man" to Sookie – she only has eyes for Eric.
*sigh* This is SO romantic! Love it. Oh, and it was dedicated to me (my Youtube name is Galadriel72). Wheee!!!
5. "May I be your Shield" by nutbustedhaji
Eric's only desire is to protect Sookie – and he risks anything to save her from harm.
Beware! This always makes me bawl like a baby. Have your tissues ready while watching.
6. "All I wanna do" by Anaksunamen999
Sookie finds a magnificent, shirtless male at the side of the road and pulls over to spend a passionate night with him – with consequences …
Genius! This one made me cry out with surprise, laugh and cry at the same time.
7. "Love, Sex and Magic" by EricTheSheriff69
"You'll invite me in so I can protect you – or have passionate, primal sex with you."
Yes!!! Sexy Eric and Sookie action. Love it. Oh, and it makes me wanna dance.
8. "Statue" by reich222
Eric's love to Sookie makes him feel like a statue, frozen in his tracks while he's in awe of her beauty.
OMG! So wonderful. Makes me cry when he kneels down to die and looks at her with this "Eric gaze".
9. "Your Love is my Drug" by yogi4santi
The sexy side of Eric (well, not that he has a side that's NOT sexy! LOL)
Makes me want to lick the screen! Also very danceable.
10. "You've got me already coming undone" by CDS1Pr0ductions
Eric has loved Sookie right from the start, and now he's ready to die for her.
Romantic, emotional and deeply moving, with great voiceovers.
*****
If you liked the videos, please leave their "makers" *LOL* a comment; they'll appreciate it! Besides, it will keep them motivated to create more and more awesome Eric and Sookie videos!

Some of you who live outside the US won't be able to watch all of the videos. If you'll encounter problems, please contact Erika ([email protected]) or me ([email protected]) for help.
---
Thanks Deborah for sharing your favorite Eric & Sookie videos with us! Believe it or not, some of these have been posted on here before!

What are your thoughts? Share 'em below!