With growing threats of data loss, backups are becoming the need of the hour for all smartphone users. Advancement of technology is allowing us to combine everything ranging from a stellar photography equipment to a classic notepad within the slim dimensions of a smartphone. But it is upon users to ensure the security of its stored data. iOS users can be seen opting for iCloud and iTunes for backing up their data. But this comes with its own set of shortcomings as everything is not backed up by the two aforementioned avenues. Thus, when seeking for a good iPhone iPad backup tool for novice users, DearMob iPhone Manager pop up in our eyes. It is one of the best iTunes alternative for Windows and Mac.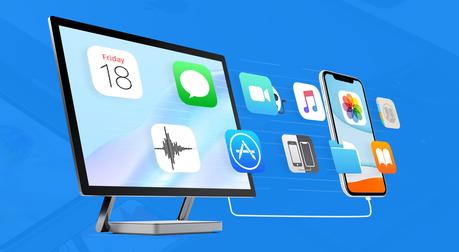 DearMob iPhone Manager VS iTunes VS iClouds
iCloud for example cannot backup data stored already in iCloud like Calendars, Contacts, My Photo Stream, Notes and iCloud Photo Library. It is also not of any use in backing up data stored in similar cloud services such as Exchange mail or Gmail. Coming to iTunes, you cannot backup Apple Pay information and settings, Touch ID settings, PDFs directly downloaded to iBooks etc.
Other than these inherent shortcomings, users often have to deal with iTunes errors pertaining to restoration after iOS upgrade, incomplete installation or corrupt download of iTunes and more. iCloud also has its own set of bottlenecks in the form of 5GB storage which users can directly avail while signing for the same. For availing more, users need to purchase plans ranging from 50GB per month having a price tag of around $0.99 USD. But even when you opt for a higher plan, there remains some limitations like the ones listed down below:
Maximum of 1000 messages can be send each day.
A private calendar can be shared with maximum 100 people.
Maximum contact photo size is 224KB.
Maximum bookmark size is 4KB.
Only BMP, JPEG, GIF and PNG file types are supported for a contact photo.
Such attributes make it necessary to bank on a proper iPhone backup tool which can maintain a steady stock of all your stored information and also keep it protected in the face of malicious attack, theft, hardware failure and similar scenarios. Today we are going to discuss about DearMob iPhone Manager which stands out from its peers both in terms of usability and features.
DearMob iPhone Manager – Easy to Use
The first thing which is bound to delight you about this tool is it's easy to understand interface making it ideal for both amateur and professional users. It surely comes in as a welcoming change compared to the clumsy interface of iTunes which often tends to confuse first time users.
This feature rich iPhone manager software can help users add, remove and sync photos, videos, music, files, apps, contacts, ringtones, SMS, books and even podcasts. All you need to do is simply hook up your iPhone with your PC using the data cable and click on the "Trust this device" icon appearing on your phone screen. You will next be presented with multiple options and you will have to choose the one you wish to manage.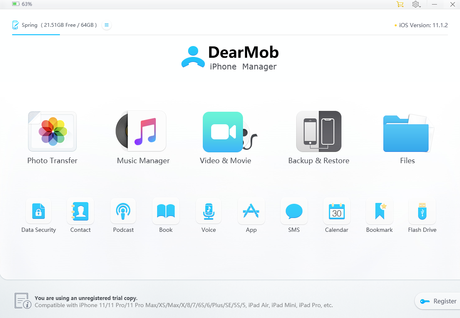 DearMob iPhone Manager – Backup iPhone to Computer
The DearMob iPhone Manager allows its users with the option to transfer everything from iPhone to iPhone , from iPhone to Windows, iPhone to Mac, and even sync data by simply clicking on the sync button appearing at the bottom of the interface. Selected files can be dragged and dropped onto your library from other folders for easy transfer.
DearMob iPhone Manager serves as an excellent iTunes alternative for Windows and Mac. It allows users with the option of organizing files according to day/month/year, live photos, panoramas, selfies or albums while transferring media files. You just need to group the photos together and click the Export button. You can also bank on this software for managing your entire music library in a hassle-free manner especially if you use Apple Music.
DearMob iPhone Manager provides users with the option of data encryption which can bring in further safety to the entire data transfer process. All you need to do is click on the 'Export with Encryption' button and next you will be prompted to set the password. This password has to be typed in while decrypting data. This military grade encryption is ideal for people who remain extremely concerned about safety of sensitive data while transferring the same.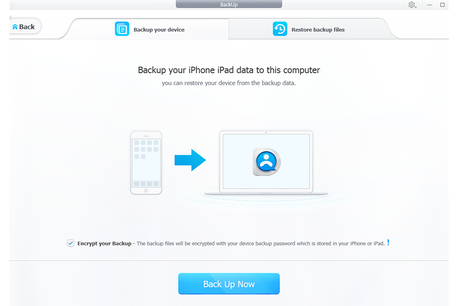 Final Words
iPhones have emerged into the undisputed leader of smartphone market coupled with its rich features which are an absolute far-cry in its android peers. But the real problem arises while trying to manage iPhone data as you cannot do it simply by hooking up your phone with a laptop. For this you need the backing of iTunes, iCloud or a potent iPhone Manager such as DearMob. Apple mobile phones do not offer expandable storage. You can opt for models having higher storage options but its pixel rich photos are bound to make your storage run out quicker than you can even imagine. This safe, fast and easy to use tool can help you free up space on iPhone in an effortless manner. This tool can suffice both Android and iOS users in undertaking data backup as well as app management seamlessly.