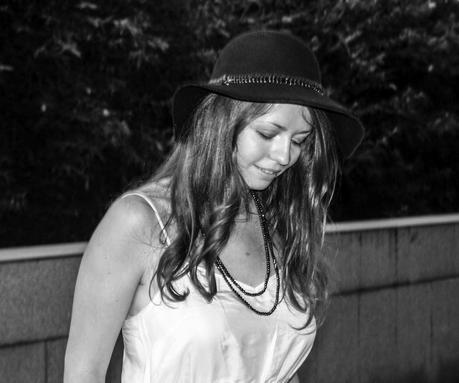 Dear White Dress With Floral Design,

I can't believe it has taken me this long to write to you but then again 

I procrastinate about most important things like categorising my scarves and placing them into individually labelled shoe boxes, writing to magazines hoping they might take a look at some of my writing and trying to do a fishtail plait. Am I the only person who can't? If there are other people out there who find it difficult, please share as I don't like to feel alone on this topic!

But back to you white dress with floral design.  You might recall when we first met.  You might not.  I saw you in Jack Wills and instantly saw the styling possibilities. Casual with white converse but an instant evening outfit with black heels, belt and black clutch. I couldn't justify why I needed to own a new dress as I didn't have an occasion in mind. You would be perfect at a garden party, but I am not at that age were garden parties happen very often. I struggled with this as I was only trying to fool myself with the garden party. This was definitely a dress that could be worn on a casual sunday with converse. 

Our second encounter, you were on sale in Jack Wills, and if this alleged sale didn't occur, we undoubtedly would not have met again. The 70% off popped out at me as I strolled past the window, looking for something exciting to photograph. I knew then you had the potential to become something. The potential to be mixed and matched all the while remaining effortlessly simplistic. 

Now you remain on my rail of dresses, waiting for the next venture outside.