[got this in my inbox and felt that it was definitey, definitely, definitely worth sharing]
DearPinay, 
March is International Women's Month and March 8 is Women's Day. 
It's the perfect time to kick-off The Be Cause. This is a tiny project that I've been wanting to launch as a way of dealing with contemporary women's issues, central to which can only be the images of womanhood that we're bombarded with everyday. It isn't just that these images are false – if not impossible – for a majority of us; it's also that this has normalized superficiality in discussions about being Pinay in this day and age.
It seems these times require us to begin this project with The Be Cause: body image campaign, one that's as simple as talking about our bodies, reclaiming it with words, and in the process refusing the unreal images of women's bodies that are out there. It can be a small step towards beginning intelligent discussions about being woman; it can be as huge as telling younger Pinays that they are okay, that we are all fine, because there are things more important than the superficial.
So join us? Write a slogan or two, in Filipino or English, of a body image issue that's real to you. Take a photo of yourself holding the slogan, and upload the photo as your FB Profile Pic on March 8 2012. Sample images are attached.
Forward this email to all the Pinays in your life as soon as you receive it. The goal is to have as many of us on Facebook and social media posting positive body image slogans on the same day that is March 8. Then it's a meta-bombardment of sorts against the images of us that are unreal if not impossible.
Send your photos here too, so I can begin a database of sorts, and please cc me when you forward this to your friends! 
Will remind everyone about uploading photos on the 7th and 8th.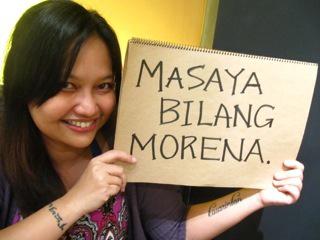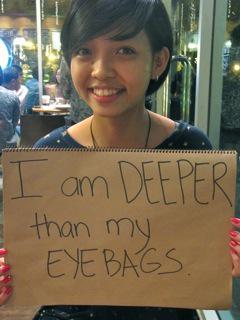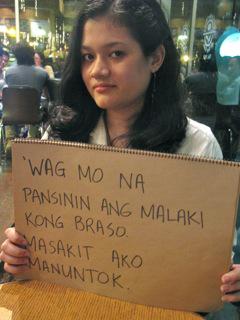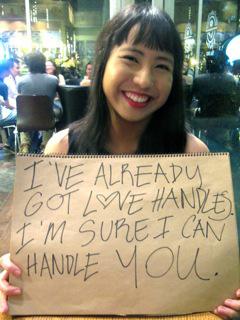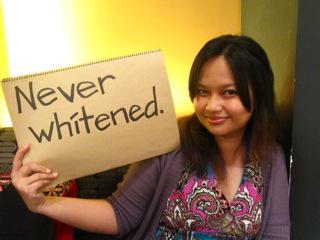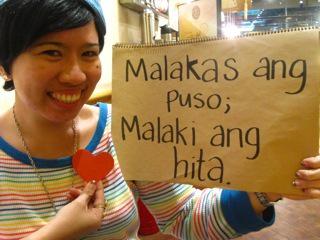 See the full gallery on Posterous
Let us do this, Pinays in my life! – Katrina / Ina / Kat.
[yes you may recognize her as one of my frequent models.]
Permalink | Leave a comment  »